Posted on
Leave a comment
The liberal media in both the United States and South Africa are angry because President Donald Trump, appointed an former South African woman, Lana Marks, as the new American Ambassador in Pretoria. Marks is also a white and an entrepreneur and has so far managed a successful business in the luxury goods industry.
Both Associated Press and Reuters described her as a "handbag designer" downright and noted that she is a member of the exclusive Mar-a-Lago resort in Florida. According to Associated Press, 30% of US ambassadors are usually not appointed from professional diplomats, and Marks is therefore she is an exception.
The same media did however not raise any objection when Barack Obama appointed Congolese born Patrick Gaspard, an anti-white activist and black nationalist who had known Obama in his Chicago days, as a South African ambassador.
Mrs. Lana Marks was born in East London and attended the Clarendon High School for Girls. In addition to English, she
Continue reading…
Posted on
Leave a comment
While he was in London covering Tommy Robinson's trial, Ezra Levante interviewed Lord Pearson of Rannoch, who is the only member of either house of Parliament publicly supporting Tommy, and willing to discuss Islam. He is the only Peer brave enough, honest enough and patriotic enough to speak up about the biased media and political establishment, which simply refuses to discuss Islam in public, despite ample and mounting evidence of its danger…
[embed]https://youtu.be/gEKVSyrlP_s[/embed]
The entire political establishment, biased media and left wing apologists are dead quiet about Islam and quietly allowing it to go ahead…
Wake up and start fighting back – we will need to make sacrifices… so that we can hand down the heritage we inherited to our children… otherwise there will be nothing left.
---
Continue reading…
Posted on
1 Comment
The European Union and the UN are Shocked as Bulgaria, Greece, Serbia and Romania invited the Israel's Prime Minister to a historic summit at the Evksinograd Palace in Varna, Bulgaria.
This is the first time that they have invited a leader outside these four countries to participate with them.
After the historic summit, the Israeli prime minister released the following statement:
"…I am here at the summit of four countries – Bulgaria, Greece, Serbia and Romania…
Specifically each one of them promised me that they would improve their voting on issues that concern us both in the European Union and in the UN…We uncovered recently several attempts to launch terrorist attacks on the soil of Europe, and we stand together in this battle against terrorism and against militant Islam…This is not merely a battle for the future of our countries, but for the future of our common values and our common civilization, and by cooperating, we are stronger. We are stronge
Continue reading…
Posted on
Leave a comment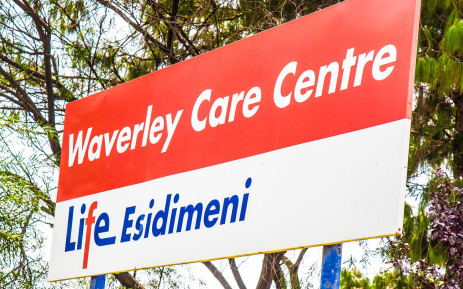 British Army Captured By Muslim Council of Britain! Soldiers Disciplined for Selfie With Tommy Robinson! Sh*tstorm Coming…
Tommy Robinson bumped into four motor coaches of young British soldiers — who all wanted to take a selfie picture with him!
https://youtu.be/BDNG1mXjTwE
But after the malevolent Muslim Council of the UK complained, the British Army launched an investigation into these young soldiers, and even seized their cell phones, to search for "forbidden" political ideas!
This smacks of intervention by left wing extremist group "Hope not Hate" who have captured the Home Office!
This is outrageous; it's un-British. These are the young men who fight for our freedoms — the least we can do is to fight for theirs.
Please sign this petition to Chief of the Defence Staff, Gen. Sir Nick Carter, telling him to call off his dogs!
Tommy Robinson and Katie Hopkins will both deliver the petition to Gen. Carter.
Sign the petition!
We do not want
Continue reading…
Posted on
Leave a comment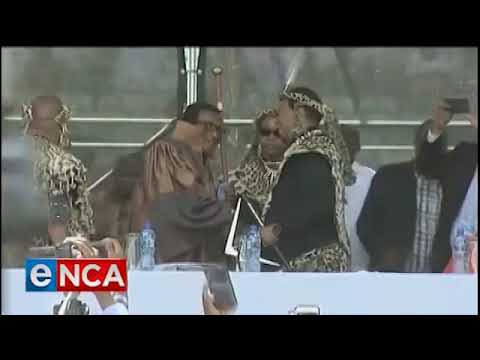 Only days after her disgraceful insensitive showing at the Kavanaugh hearing, with an extremely low cut top, Alyssa Milano has once again proven she lives in la la land by claiming that Trump woos his voters with some kind of "cult force"…
https://youtu.be/D584milf4n0
Who's The Boss now?
---
Continue reading…
Posted on
Leave a comment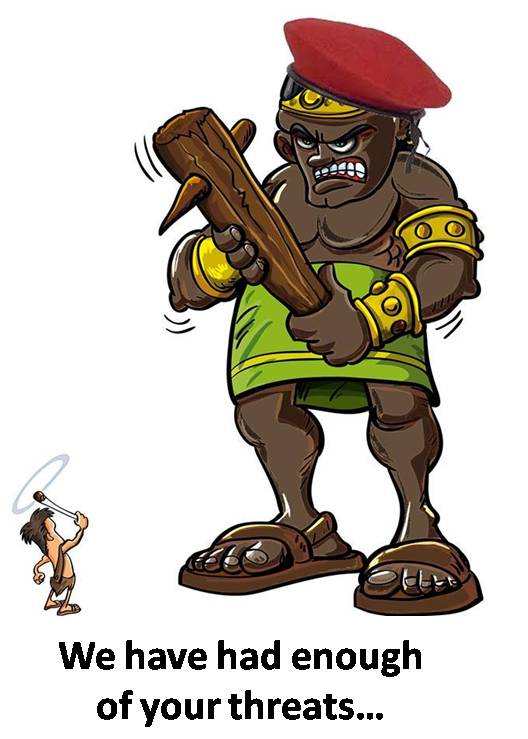 He recorded the entire interview on an iPhone aswell, so he could wait for them to edit it and create the lie, and then expose them with the evidence! Like they have done for many years to show you the true face of the main stream media propaganda machine.
https://youtu.be/_joyhNeWfeU
Please complain to Ofcom about this lying journalist and Sky's propaganda here:
---
Continue reading…
Posted on
Leave a comment
This is why the establishment want Tommy Robinson jailed or murdered – listen to this 1 minute clip that explains why we should question any politician who opposes Tommy Robinson and others like him!
https://youtu.be/YwwOJrgZH0E
---
Posted on
Leave a comment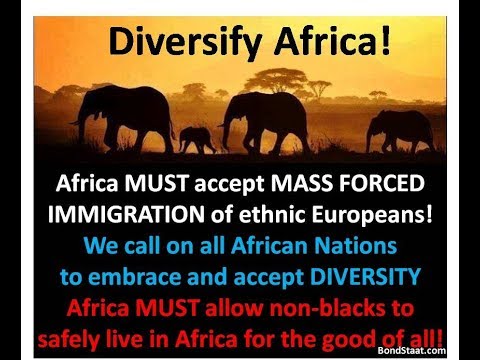 'I can't go into the city anymore': A video of common German people debating on the street over migration goes viral.
https://youtu.be/CuScO-W1AtA
In the end the Left wing traitor not only has no answer but actually admits she did it in spite and shows her childish hatred for her fellow countrymen.
---
Continue reading…
Posted on
Leave a comment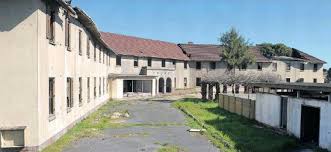 Miscegenist E.U. Uses Hungary to Continue Bluffing and Playing for Time to Continue Smuggling Africans and Asians into Europe.
Hungarian Prime Minister Viktor Orban delivered a fiery speech to European lawmakers in Strasbourg, before they began deliberations on suspending the country's key EU rights due to his government's policies.
Orban accused the "pro-migrant majority" of having "already made up their minds" to invoke the European Union Treaty's Article 7 against Hungary, for its treatment of migrants and minorities, and the ruling party purported abuse of the law and suppression of media freedoms.
https://youtu.be/vE0sILrfGEY
"Hungary will not accede to this blackmailing, Hungary will protect its borders, stop illegal migration and – if needed – we will stand up to you," said Orban, who was re-elected with an overwhelming majority in April.
Hungary is going to be condemned because the Hungarian people have decided that this
Continue reading…
Posted on
Leave a comment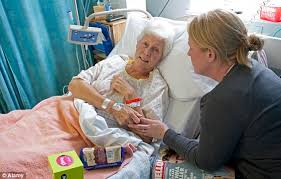 Dear Mrs May – Prime Minister of GB
I fear you made a terrible error of judgement in Cape Town when you failed to condemn the ANC regime's proposed racist land grab.
Millions of South Africans and Brits can't understand why you appear to be in favour of collective punishment based on race. Your apparent show of support for the race based landgrab in South Africa is not only an attack on South African farmers but in the long run it cannot possibly be in the interest of Britain.
https://www.youtube.com/watch?v=9TPOv7q2vPA
There are already reports that some tenants have stopped paying rent, arguing that the farms/homes they rent will soon be expropriated and the title deeds signed over to them. Property owners in South Africa are now unable to find people willing to buy their houses. Farmers are reluctant to invest in new plant and agricultural machinery.
It's a great tragedy that you appear to have endorsed this lunacy that will bring South Africa to its knees. Th
Continue reading…
Posted on
Leave a comment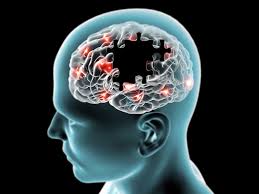 USA will soon be more Irish than Ireland! Nazism has come to Ireland which is being pushed off the cliff into Totalitarianism.
Voting for Michael D again is one of the most blatantly flabbergasting acts the Irish have committed in recent years, and there have been quite a few.
What is even scarier is what are they going to replace Ireland with?
Already there is a Europe wide Blasphemy law to protect Islamic Pedophiles, implemented on the very day brainwashed Ireland voted to remove the Blasphemy law which protected Christianity…
The occupation regime has complete control of the country and soon there will be no Ireland anymore…
Weaponising and using Feelings to Force Us into Diversity. Ireland did not "Become" Diverse, it is Deliberately and Forcibly Being Made Multicultural by Ruling Elites and Oligarchs Using "Fweelings" as a weapon…
WAKING UP IN A MENTAL HOME: A typic
Continue reading…
Posted on
Leave a comment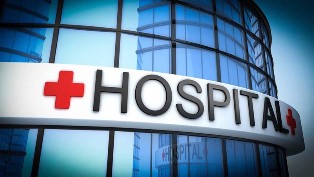 The "New Ireland" is NOT Ireland, it is EUland. A Globalist Hellhole with no values, no identity, no morals, no history, no culture, no heritage and no future.
Just a shopping mall for blank containers to be imported from Africa, given cash to spend on globalist consumer goods to make the Oligarchs and Political Elites even richer…
By Redefining What A Family Is, The Irish Regime and EU are Unilaterally Redefining Family Values
With the Cultural Marxism anti family aims combined with Islamification of Ireland, families are being deliberately neglected and destroyed.
https://youtu.be/7saw3hwGjOk
Whilst the fighting Irish seem to be defeated… there are however a few points of hope as family loving people throughout the West start standing up and speaking out against the militant aggressive loud brash supremacist left.
Voting for Michael D again is one of the most blatantly flabbergasting acts the Irish have committed in recent years, and there have b
Continue reading…
Posted on
Leave a comment
Italy has turned out to be more Euroskeptic than previously imagined after a new survey revealed that a majority of Italians want to see their country following UK and crashing out of the 28-member bloc.
According to a poll of nearly 28,000 Europeans commissioned by the European Parliament's Eurobarometer, only 44 percent of Italians would vote to remain in the EU, compared to the member states' average of 66 percent, making Italy one of the bloc's most eurosceptic countries.
The figure is higher even than Britain which announced that it was withdrawing from the bloc in 2016 after 51 percent of Britons voted for BRexit.
A clear majority of respondents in Italy were convinced that things in the EU were going in the wrong direction: 58 percent, compared to just 21 percent who said it was on the right track. Most EU countries answered similarly, in fact, with a comparable percentag
Continue reading…
Posted on
Leave a comment
In what can only be describes as cynical and badly thought out, the globalist United Nations and IOC has come up with a ridiculous plan which proves that the entire International Refugee system is nothing other than a globalist scam and sham to destroy Nation States. The hapless International Olympic Committee (IOC) has announced it will form a special team of competitors, with refugee status for the 2020 Summer Games in Tokyo, TO COMPETE AGAINST THE VERY COUNTRIES THEY ARE ALLEGEDLY FLEEING FROM? Really? Clearly they are thus not in danger and not fleeing and all that is just an excuse to feed the brainwashed masses watching TV…
The crazy decision was taken on Wednesday during an IOC session in Buenos Aires, Argentina, which is hosting the 2018 Youth Olympics. IOC president Thomas Bach stressed that the initiative was introduced in an attempt to unite and socially integrate displaced
Continue reading…