New South Wales ministers in Australia are calling for the dismissal of an Australian teacher in primary school, after posters against police and pro Black Lives Matter, created by the students, were found around the classroom.
New South Wales Police Minister NS Elliott has called for the teacher to be sacked, saying the posters are evidence of the political "indoctrination and brainwashing" of left-wing ideologies in schools.
"We are supposed to tell our children that if you wear a uniform, you are a hero," Elliot said in a radio interview. "They completely let their students down by indoctrinating and brainwashing them, at a time when they had to learn to read and write."
Elliot was concerned that these controversial issues surrounding the police had been introduced from American to Australian society.
"What's going on in America is not our war," he told Nine News. "We are Australians."
Students in grades 5 and 6 at Lindfield Learning Village in Sydney had to make posters with the words "Stop killer cops" referring to police, and "White lives matter too much." It also contains other far left slogans such as "We can not breathe" and "Pigs (police) out our country!"
Elliot said Australian society has a different and higher level of respect for their husbands and wives in blue. He emphasized that the Australian police force was independent and non-political, and that civilian surveillance was involved in misconduct proceedings.
Education Minister Sarah Mitchell has ordered a full inquiry into the school, saying politics has no place in the classroom. "These posters should not be displayed in a classroom." Any teacher who politicizes a classroom will be disciplined, Mitchell said.
One Nation Party minister Mark Latham supported Elliot's calls to fire the teacher, adding that the principal should also be fired. "It is completely unacceptable for a student to say 'White lives matter too much', the teacher showing it in the classroom is horrible."
"It's not education, it's indoctrination, it's polluting the minds of young children," Latham said. "It is not humanity, it is not compassion, it is a warped mutated ideology that is being pushed down the throats of children."
In a letter to parents on Wednesday, school principal Stephanie McConnell apologized for the offense and claimed that the teacher did not teach the slogans to students. "We will work with the department to ensure that something like this does not happen again."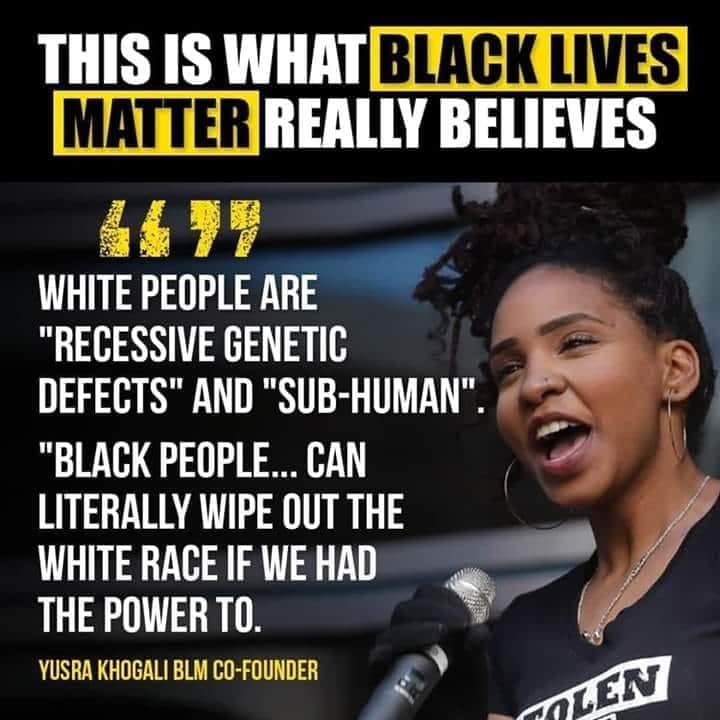 Read also: VIDEO: #BLM is Kristallnacht for Whites, Next are Yellow Triangles on our sleeves! Like BLM, Nazism Was Popular, Institutional & Structural, Manufacturing Consent For Holocaust!
---