VOX a patriotic political party that vows to "defend Spain" from immigration, independence movements and political correctness. Suddenly being called "far right" by the left wing mainstream media seems not so bad anymore… in fact it appears to be the only hope for the future of our nation states.
Posted on
Leave a comment
In what can only be describes as cynical and badly thought out, the globalist United Nations and IOC has come up with a ridiculous plan which proves that the entire International Refugee system is nothing other than a globalist scam and sham to destroy Nation States. The hapless International Olympic Committee (IOC) has announced it will form a special team of competitors, with refugee status for the 2020 Summer Games in Tokyo, TO COMPETE AGAINST THE VERY COUNTRIES THEY ARE ALLEGEDLY FLEEING FROM? Really? Clearly they are thus not in danger and not fleeing and all that is just an excuse to feed the brainwashed masses watching TV…
The crazy decision was taken on Wednesday during an IOC session in Buenos Aires, Argentina, which is hosting the 2018 Youth Olympics. IOC president Thomas Bach stressed that the initiative was introduced in an attempt to unite and socially integrate displaced
Continue reading…
Posted on
Leave a comment
While Ireland struggles under massive problems in public housing, health, unemployment and other basic sectors, one can only wonder if an extra 13.1 Billion Euros will help alleviate the problems or will it also go astray and be used by the left wing Irish Government to further its Marxist policies and invasion of Ireland by 3rd worlders?
Proving Ireland's total lack of actual independence, Apple has finally been forced to pay, and Ireland has been forced to take, the 13.1 Billion Euros it owes Ireland in back taxes by the European Union. Apple which has more than $250 Billion in cash, more than most countries, just sitting stashed in offshore accounts, could easily feed all the starving in the world yet they spend so much time and money virtue signalling about how noble and moral and "cool" they are… cool does not feed the hungry.
As a result European Union antitrust regulators plan to drop legal action against Ireland after iPhone maker Apple paid the country
Continue reading…
Posted on
Leave a comment
French President Macron has declared war on Europe and has said leaders of Hungary, Italy and other patriotic nations were right to see him as their main opponent, thereby upping the ante in the bitter European debate over mass immigration policies.
Hungarian Prime Minister Viktor Orban and Italy's Interior Minister Matteo Salvini on Tuesday launched an anti mass immigration manifesto aiming at next year's European parliament elections, and countering the opposing camp led by the French and German presidents.
"There are currently two camps in Europe and one is headed by [Emmanuel] Macron," Orban said at a press conference after holding talks with Salvini in Milan. "He is at the head of the political forces supporting immigration. On the other hand, we want to stop illegal immigration."
E.U. countries are expected to go to the polls in May 2019, and Salvini has aligned himself with some of the patriotic "Visegrad" countries: the Czech
Continue reading…
Posted on
Leave a comment
A German mother has taken to Social Media to express her shock, fear and concern with a polarizing viral video which seems to have hit a chord as it received 2 million views. The mother of a 3-year-old boy, who ironically wears the liberal trademark pink hair, complains that her son cannot socialize with other kids in a public nursery, as only two out of 25 can speak German yet all foreigners can communicate with each other in their language. This situation is not unique either!
In a Facebook video post filmed on August 15, the mother, Leen Kroetsch, takes aim at German politicians for what she claims is a botched immigration policy which is forcing her 3-year-old, who has no immigrant background, to adjust to foreign and alien environment in the daycare center.
Kroetsch claims that out of 25 children, her son's group consists of only two without an immigrant background and who can
Continue reading…
Posted on
Leave a comment
Yet another video has appeared showing dozens of migrant invaders landing on a Spanish beach in a "Kalergi Boat" (semi inflatable Zodiac boat supplied by human traffickers) and in an organised pre-planned fashion jogging off in single file towards the cliffs, leaving beachgoers shocked and nonplussed at the clinical execution of the attack. The stunned tourists could only muster jokes about them heading to the nearby luxury hotel to get to the all-inclusive hotel service probably all paid for by the supremacist EU and left wing Oligarchs who promise these invaders free handouts and cash for life, which they are actually getting at the expense of the European taxpayers!
With the closure of the route through Italy, thanks to the election of the patriotic government of Matteo Salvini, Spanish beaches are becoming a frequent destination as the continents are separated only by the 30 miles stretch of the Strait of Gibraltar. You might ask why this route was not
Continue reading…
Posted on
Leave a comment
Showing its desperation to suck up to the EU, the Irish Government was the only European government to break ranks and offer to take some of the "refugees" in the standoff between Italy and the EU. Italy was attempting to force EU to reform its genocidal, inept and grossly corrupt policy on mass immigration. Italy's Foreign Minister and Deputy PM, Matteo Salvini, has been holding the standoff since Monday, demanding the EU step up to the plate. Apart from pointless rhetoric, calling Italy "unhelpful", the EU unhelpfully did nothing…
During the week long standoff Salvini had said "The next ship can turn around and go back where it came from because our limit has been reached!"  Rome had even threatened to pull funding for the EU unless it agreed to take in some of those on board the Diciotti.
On Sunday, after Ireland had offered to take in some of the migrants, Italy finally disembarked all 140 migrants from the "rescue" ship that had been docked
Continue reading…
Posted on
Leave a comment
Health experts are warning that a potentially lethal parasitic disease from South and Central America, spread by 'kissing bugs' has taken hold in the US and Europe, with more than 300,000 Americans contracting it. This news comes at the same time that a record-breaking 41,000 cases of measles have been registered in Europe so far this year resulting in 37 deaths, according to new statistics provided by the World Health Organization (WHO). The figure is almost double the then-record breaking number of 23,927 cases recorded in 2017. This will put an even heavier strain on the already struggling Health Services in Western nations as exposed by a nurse in Germany.
Posted on
Leave a comment
Multiculturalism and Mass Immigration have not only failed to solve the Pension Time Bomb in Europe, caused by Europeans choosing consumerism over family, but has exacerbated it because migrants are generally uneducated, unemployable, disease ridden and prefer to languish on the welfare system they never contributed to. Whilst Hungary is offering free homes to parents with two or more children, Europe's liberal regimes seem to doggedly pursue the policy of aborting your own children while importing migrant children, who place an even greater burden on social health and welfare.
Singapore also tried to incentivise families to have more children but that failed as the lure of consumerism is far too strong and it failed.
Another possible solution is a new proposal to tax adults who have fewer than two children which has been m
Continue reading…
Posted on
Leave a comment
A nurse in Germany has sent out a warning to the West after her experiences at the hands of migrants and refugees who flooded Germany when Merkel invited them all in. "At the hospital, we had a meeting about how the situation here and at the other Munich hospitals are unsustainable."
Clinics cannot handle the number of migrant medical emergencies, so they are starting to send everything to the main hospitals.
Many Muslims are refusing treatment by female staff, and we women nurses are now refusing to go among those migrants!
Relations between the staff and migrants are going from bad to worse. Since last weekend, migrants going to the hospitals must be accompanied by police with K-9 units.
Many migrants come to Germany because they have AIDS, syphilis, open TB and many exotic diseases that we in Europe do not normally treat on such a scale. If they receive a prescrip
Continue reading…
Posted on
1 Comment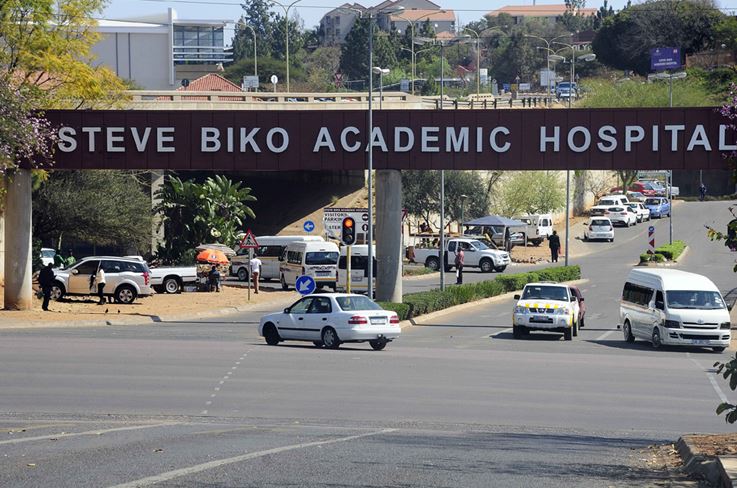 The leader of the anti-immigration Sweden Democrats has pledged his party's support for a referendum on the Scandinavian country's membership in the European Union. This could be significant given the fact that the nationalist Sweden Democrats, who promote an anti-migrant agenda, have been recently polling at a record 25 percent and are seen as among the favorites in the September 9 General Election. The country has received nearly half a million asylum requests since 2012, with migrants believed by many to be contributing to the rise in crime and social tension.
"The EU is not the way to cooperate in Europe," Party chief Jimmie Akesson said on Sveriges Radio, calling for a Brexit-style vote. "My position is that we should renegotiate the terms [of our membership] of
Continue reading…
Posted on
Leave a comment
A video by a Yazidi refugee who was bought for $100 dollars has exposed how her ISIS captor and abuser was ALSO given asylum in Germany where he subsequently tracked her down and confronted her! As she says on the video, this is by no means an isolated incident. Many incidents of crime, fighting and riots are a result of the feuds and conflicts having been imported from the Middle East into Europe. Maybe the V4 Claim that Poland and Hungary will have to defend themselves from Islamic Invasion from the West is not that far fetched after all?
The Yazidi teenager who was enslaved by Islamic State (ISIS) who had sought asylum in Germany has fled back to Iraq after being confronted by her former ISIS captor, who had also claimed and registered as a refugee in Stuttgart.
Ashwaq Ta'lo said that she was stopped by Abu Humam – a Syrian ISIS guard who had purchased her as a slave for $100 –
Continue reading…
Posted on
Leave a comment
An Post, which is supposed to be and holds the mandate as the National Post Office for Ireland, seems to think it is a Private or Listed Corporation where ONLY profit matters and any action is justified which makes more profit. Certainly it is not following the plans of its bosses, the Irish Government, who wants to grow rural Ireland by flooding it with 3rd world migrants. Shortly after announcing the closure of many more rural Post Offices after 161 postmasters were allegedly offered voluntary redundancy, An Post has the gall to announce that around €10 Million will be invested in completely overhauling An Post's digital presence, all of which can be deleted at the push of a button or zapped in a potential extreme solar flare or a power failure rendering it useless. 
They also acquired the domain name anpost. com from a US company for €10,000, despite already having and using anpost .ie. Globalis
Continue reading…
Posted on
Leave a comment
In what some would call karma or payback for UK's anti Christian, anti Catholic policies and attitudes, going back centuries, the supremacist UNHCR, who decides on behalf of Western nations where refugees are sent, sends Muslims to UK but sends Christian refugees to Germany or Sweden. This is also where the refugees prefer to go, further underscoring the pick and choose lottery win, that the refugee system has become. The word used is "resettlement" which indicates it is permanent with no intention that these refugees will ever be asked to return to their countries of origin. Indeed, "resettling ONE refugee plus FIFTEEN family members makes it clear they are permanently relocating people en masse! This is warfare! This is blatant kidnapping of desperate people to use be used as consumer fodder by oligarchs and multinationals and voter fraud by the occupation governments in the West.
As EuroWars reported Continue reading…
Posted on
Leave a comment
The mere presence of NGO #FakeRescue ships off the Libyan coast is killing people, with some actually encouraging illegal migrants to jump into the water, and put themselves in harms way, for the chance of winning the lottery of free stuff in Europe, at the expense of European taxpayers. The presence of these traitorous Fake Rescue Ships is causing an incredible amount of destabilisation and trauma in the region and throughout Europe. Just how many millions are these NGOs raking in at 6,000 Euros per head, (not counting possible "anonymous" donations from the human traffickers themselves)? Is there any due process and anyone checking or counting? Libya has a population of only 6 Million, Italy has 60 Million! Where is the logic? 
Giuseppe Conte's new government and his policy towards the influx of migrants have been blatantly defied by the German and Dutch NGOs whose Fake Rescue ships – the Sea Watch, the Sea-Eye, Lifeline and Seefuchs – have purposefully ig
Continue reading…