Posted on
Leave a comment
In the third PM vote, which took place on Friday, Vänsterpartiet (left-wing, communist party) decided to vote in favor of socialist party leader Stefan Löfven.
The two parties have admitted that they made an agreement in order to stop the right-wing anti-mass migration party Sweden Democrats from gaining power.
This means that Stefan Löfven will continue to govern the country for another four years.
Löfven was PM during the migrant crisis in 2015/2016. He was the one, who under the motto "My Europe builds no walls" decided to swing the door open and let an unmanageable amount of migrants into Sweden.
And as a result, Sweden has changed significantly for the worse.
Shootings, bombings, grenade attacks, robberies and rapes have increased massively, the police and health care system are almost out of control, many Swedes feel unsafe, the pensioners are getting poorer and poorer, and Islam keeps demanding one right after another in society.
In a T
Continue reading…
Posted on
Leave a comment
An illegal alien has been sentenced to six years in prison and deportation from Sweden for raping a nine-year-old girl in a shed outside an apartment building. Fake news mainstream media has hidden his origin country and ethnicity for obvious reasons…
The 30-year-old approached the girl as she was cycling home from her school in Malmö, then lured her into the shed, locked the door, pushed her to the floor and raped her.
He then held the girl by the throat, and threatened to beat her if she didn't stop screaming, according to a report in the Aftonbladet newspaper,
The girl told police that she had never seen her attacker before, leaving police struggling to find a lead. But the man turned himself in five days later, confessing fully to what he had done.
According to the court's judgement, the man, who is himself father to a 9-year-old, told police that he had been in the area where the attack took place because he wanted "to find a girl to rape". It didn't m
Continue reading…
Posted on
Leave a comment
Only Hungary Understands The True Existential Threat Presented By UN Sponsored Mass Immigration To Europe.
Hungary has deployed 2,300 troops to defend the southern border from 70,000 illegals that have amassed there.
By contrast Sweden allows Illegal migrants to rape 10 year children because Muslims put no value on children and women.
Continue reading…
Posted on
Leave a comment
Digital sales tax proposals are being blocked by an Ireland, Sweden, Denmark and Germany alliance. Ireland is one of the last that's opposing a European-wide digital tax on internet giants like Apple, Amazon and Facebook. Ireland alone could stop it from succeeding! It had the same privilege with the Lisbon referendum but also went the way of globalists…
The Irish government has been exerting heavy pressure in the industry, and we need to show Finance minister Donohoe that the people of Ireland want fair taxation of tech giants, before European ministers decide on Tuesday.
The prospect of an EU tax on digital sales, which the Government feared could hit Irish tax revenues from internet giants based here, has receded after an alliance of Ireland, Sweden, Denmark and Germany blocked the proposal in Brussels.
The result is a major victory for Irish diplomats and officials who have been quietly building alliances against the digital tax for months, and also for
Continue reading…
Posted on
Leave a comment
PUSHING SNOWFLAKE BUTTONS: A Group of mostly Asian passengers prevented a Muslim gang rapist from being deported to Somalia on a Turkish Airlines flight at Heathrow Airport. The Somali man had raped a 16-year-old girl in London and his accomplice went on to fight for ISIS!
Officials escorting Yaqub Ahmed on a flight from Heathrow to Turkey were forced to abandon his deportation when around a dozen passengers heard his deliberate pleas and protestations, felt sorry for him angrily intervened shortly before take-off. Third worlders know very well how to push the buttons of Westerners to achieve sympathy…
Justice really is literally blind in the UK if Tommy Robinson can get arrested outside a trial fro broadcasting something the BBC had already published, yet anyone can prevent Justice from being served by interfering with the carriage of Justice! Why are people being deported on commercial passenger planes anyway? Not only does this put the public at risk, but it
Continue reading…
Posted on
Leave a comment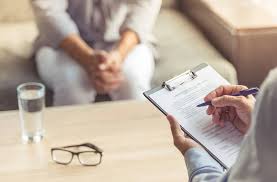 A leaked Open Society document shows the George Soros organisation are funding the Immigrant Council of Ireland (ICI) and NASC to lobby the Irish government to increase migrant citizenships and to then politically mobilise those migrants to take political control. Yet patriotic Europeans are kept out of politics through castigation and insults. Traitorous head of the Immigration Council of Ireland (ICI), Brian Killoran, thinks that now that Ireland is apparently a diverse country, migrants have to have more of a say in how the country is run and is wondering how to encourage migrants to get into politics. 
What is not being discussed or researched is how to get indigenous people opposed to migration into politics, so that they can have representation and have their views and feelings voiced. According to the latest Attitudes to Diversity study, 59% of Irish citizens want to ban Muslim immigration. 42% want to ban European migration and 75% want to ban Roma migratio
Continue reading…
Posted on
1 Comment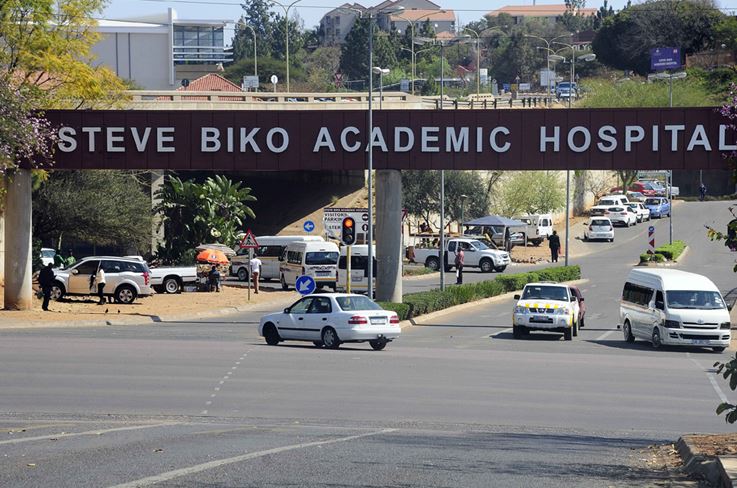 The leader of the anti-immigration Sweden Democrats has pledged his party's support for a referendum on the Scandinavian country's membership in the European Union. This could be significant given the fact that the nationalist Sweden Democrats, who promote an anti-migrant agenda, have been recently polling at a record 25 percent and are seen as among the favorites in the September 9 General Election. The country has received nearly half a million asylum requests since 2012, with migrants believed by many to be contributing to the rise in crime and social tension.
"The EU is not the way to cooperate in Europe," Party chief Jimmie Akesson said on Sveriges Radio, calling for a Brexit-style vote. "My position is that we should renegotiate the terms [of our membership] of
Continue reading…
Posted on
Leave a comment
In what some would call karma or payback for UK's anti Christian, anti Catholic policies and attitudes, going back centuries, the supremacist UNHCR, who decides on behalf of Western nations where refugees are sent, sends Muslims to UK but sends Christian refugees to Germany or Sweden. This is also where the refugees prefer to go, further underscoring the pick and choose lottery win, that the refugee system has become. The word used is "resettlement" which indicates it is permanent with no intention that these refugees will ever be asked to return to their countries of origin. Indeed, "resettling ONE refugee plus FIFTEEN family members makes it clear they are permanently relocating people en masse! This is warfare! This is blatant kidnapping of desperate people to use be used as consumer fodder by oligarchs and multinationals and voter fraud by the occupation governments in the West.
As EuroWars reported Continue reading…
Posted on
Leave a comment
Thursday we've reported on that the mosque in Sweden's Växjö received permission to broadcast their call to prayer. But when the St. Michael's Church applied for a wake-up call for church services in the same city, they received a 'no', newspaper Smålandsposten reports. According to priest Ingvar Fogelqvist, the town rejected his requests to ring..
Continue reading…
Posted on
Leave a comment
In a classic example of cold meticulously planned genocide, this deal with the devil is a horror story that is being played out time and again in the rural heartland of all European Nations. The Irish example, with its upcoming referendum on Abortion, clearly illustrates and exemplifies the rape and destruction of Europeans, in exchange for Coin, disguised as the "moral high road". This well practiced act of crime against humanity, that is being inflicted upon the very defenseless, well meaning citizens of European nations is nothing other than Selling out Kith, Kin and Country for Coin or False Virtue.
Continue reading…
Posted on
Leave a comment
Occupation regime representative, TD Timmy Dooley for Clare (Fianna Fáil) alleges "far-right activists from Dublin" attempted to stir up racial tension in Lisdoonvarna with anti-immigrant literature which they distributed around the town. However, not only did LOCAL Lisdoonvarna residents vote 93% AGAINST the migrants, but maybe Dublin knows a thing or two about being invaded by third worlders?
Continue reading…
Posted on
Leave a comment
Why would Ireland want to kill their own babies in abortion, yet import a million 3rd worlders? Why is the government of Ireland not taking a stand against foreign meddling in Irish politics?
Clearly the Irish government is nothing less than an EU Occupation Regime running a province of the EU Or is it OK for Soros to Meddle but not Russia? Hypocrite much?
Don V
#EUisNotEurope
Continue reading…
Posted on
Leave a comment
–Westmonster– The number of people trying to enter Sweden who are suspected of war crimes in places like Syria and Iraq, has more than quadrupled since 2014, according to the Swedish war crimes commission. Cases forwarded to the police by the migration agency have surged from 12 in 2014 to 52 in 2017. Patricia Rakic..
Continue reading…
Posted on
Leave a comment
Some 43 percent of migrants in Germany who claim to be underage are actually adults, local media reports, citing official data. The figures for one of Germany's major cities, Hamburg, are even higher. Out of a total of 55,890 "asylum seekers" claiming to be under the age of 18 and being treated as such by..
Continue reading…