Posted on
Leave a comment
Posted on
Leave a comment
VOX a patriotic political party that vows to "defend Spain" from immigration, independence movements and political correctness. Suddenly being called "far right" by the left wing mainstream media seems not so bad anymore… in fact it appears to be the only hope for the future of our nation states.
Posted on
Leave a comment
In what can only be describes as cynical and badly thought out, the globalist United Nations and IOC has come up with a ridiculous plan which proves that the entire International Refugee system is nothing other than a globalist scam and sham to destroy Nation States. The hapless International Olympic Committee (IOC) has announced it will form a special team of competitors, with refugee status for the 2020 Summer Games in Tokyo, TO COMPETE AGAINST THE VERY COUNTRIES THEY ARE ALLEGEDLY FLEEING FROM? Really? Clearly they are thus not in danger and not fleeing and all that is just an excuse to feed the brainwashed masses watching TV…
The crazy decision was taken on Wednesday during an IOC session in Buenos Aires, Argentina, which is hosting the 2018 Youth Olympics. IOC president Thomas Bach stressed that the initiative was introduced in an attempt to unite and socially integrate displaced
Continue reading…
Posted on
Leave a comment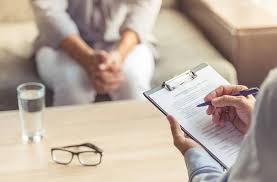 A leaked Open Society document shows the George Soros organisation are funding the Immigrant Council of Ireland (ICI) and NASC to lobby the Irish government to increase migrant citizenships and to then politically mobilise those migrants to take political control. Yet patriotic Europeans are kept out of politics through castigation and insults. Traitorous head of the Immigration Council of Ireland (ICI), Brian Killoran, thinks that now that Ireland is apparently a diverse country, migrants have to have more of a say in how the country is run and is wondering how to encourage migrants to get into politics. 
What is not being discussed or researched is how to get indigenous people opposed to migration into politics, so that they can have representation and have their views and feelings voiced. According to the latest Attitudes to Diversity study, 59% of Irish citizens want to ban Muslim immigration. 42% want to ban European migration and 75% want to ban Roma migratio
Continue reading…
Posted on
Leave a comment
IRELAND's "slavish" devotion to their "sacred cow", the European Union, is not only essentially distracting Ireland from the inherent danger of remaining tethered to a collapsing Brussels, but also from the importance of continuing good relations with Britain after BRexit, a former diplomat has warned. After all UK and Ireland had good relations prior to the EU and UK is Ireland's largest trading partner.
Writing for London-based think tank Politea, Dr Ray Bassett, warned Dublin the entire future of the bloc was "in doubt" and urged Irish leaders to put Ireland's interests first.
Concerns about the future of the border between the Republic of Ireland and Northern Ireland have arguably been made into the biggest headache for BRexit negotiators, with both sides keen to avoid the re-imposition of a hard border which would be seen as a threat to the 1999's landmark Good Friday Agreement. However the EU insensitively insisted on using it as a bargaining chip to
Continue reading…
Posted on
Leave a comment
Showing its desperation to suck up to the EU, the Irish Government was the only European government to break ranks and offer to take some of the "refugees" in the standoff between Italy and the EU. Italy was attempting to force EU to reform its genocidal, inept and grossly corrupt policy on mass immigration. Italy's Foreign Minister and Deputy PM, Matteo Salvini, has been holding the standoff since Monday, demanding the EU step up to the plate. Apart from pointless rhetoric, calling Italy "unhelpful", the EU unhelpfully did nothing…
During the week long standoff Salvini had said "The next ship can turn around and go back where it came from because our limit has been reached!"  Rome had even threatened to pull funding for the EU unless it agreed to take in some of those on board the Diciotti.
On Sunday, after Ireland had offered to take in some of the migrants, Italy finally disembarked all 140 migrants from the "rescue" ship that had been docked
Continue reading…
Posted on
1 Comment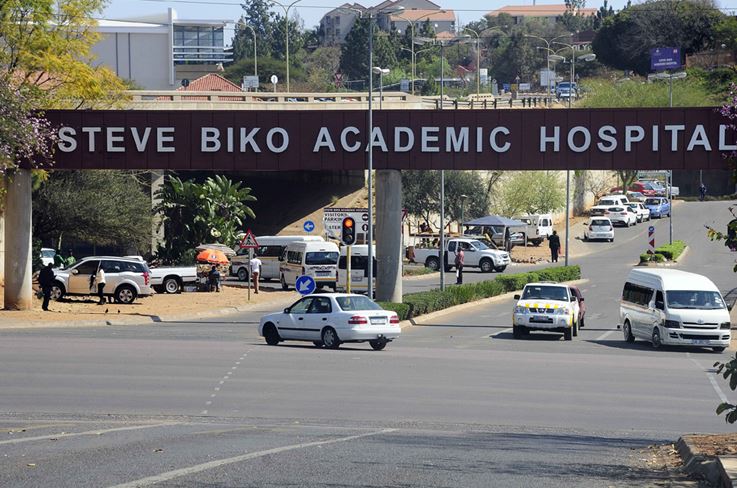 The leader of the anti-immigration Sweden Democrats has pledged his party's support for a referendum on the Scandinavian country's membership in the European Union. This could be significant given the fact that the nationalist Sweden Democrats, who promote an anti-migrant agenda, have been recently polling at a record 25 percent and are seen as among the favorites in the September 9 General Election. The country has received nearly half a million asylum requests since 2012, with migrants believed by many to be contributing to the rise in crime and social tension.
"The EU is not the way to cooperate in Europe," Party chief Jimmie Akesson said on Sveriges Radio, calling for a Brexit-style vote. "My position is that we should renegotiate the terms [of our membership] of
Continue reading…
Posted on
Leave a comment
The Republic of Ireland will soon see the launch of a new Eurosceptic party to be called the Irexit Freedom Party. It will be launched after a conference in Dublin on this September 8th at the Bonnington Hotel in Drumcondra, Dublin 9.
The new Party will headed by European Parliament veteran, Hermann Kelly, who is well qualified having served as Nigel Farage's Chief Communications Director in Brussels for the past few years. Not only does he have the right contacts in that regard, but he has already attracted a following of determined Independence loving Irish patriots.
This will be the second conference for the Irexit movement in Ireland this year with the the first 'Irexit Freedom to Prosper' Conference having been held in February when "Mr. BRexit", the former UKIP leader and popular MEP Nigel Farage, was one of the key note speakers. Hermann has also rubbed shoulders with the likes of Matteo Salvini, Viktor Orban, Vlaams Belang and other patriotic eurosce
Continue reading…
Posted on
Leave a comment
Steve Reports that Google is planning a return to China with a censored search engine.
Elitism: This most important term is not actually the elite, you can be part of the elite and still be on the side of the people, but elitism, elitism is an ideology that prioritises the interests of those at the top, and has been the dominant ideology in American politics for the last few decades. A big part of elitism is globalism, the idea that we should put some vague notion of the Global interests ahead of the National interest.
There was a story this week that is a perfect encapsulation of elitist globalist thinking and I want to start with it tonight.
It was reported that tech giant Google is working with the Chinese government to develop a search engine that implements the regime's censorship of information it does not like.
This is part of Google's plan to get back into China after it pulled out in 2010 in protest of the Chinese Governments hacking of Gmail.
Posted on
Leave a comment
They say the more you repeat a lie, it soon becomes seen as the the truth. Clearly the amount of times that Theresa May has repeated the mantra that UK will "leave the Customs Union, will leave the EU Judiciary and will end Freedom of Movement" makes it clear that she is trying to fool someone…
The video below elucidates Economics 101 – Either we have grade school kids negotiating UK's BRexit deal or someone is telling porkies and caving to EU supremacy… I fear it is the latter and that the 3M's, Macron, Merkel and May are busy with subterfuge.
Theresa may has cut short her holiday in Italy to visit Macron in France on the day Tommy was released from jail… interesting times lay ahead… no wonder Theresa May cut Parliament short for summer recess!
Is it any wonder UKIP are experiencing a surge in members.
[video width="720″ height="328″ mp4="https://news-headlines.net/wp-content/uploads/2018/08/brexitpoker.mp4″ poster="https://news-headlines.
Continue reading…
Posted on
Leave a comment
After nearly three quarters of a million African migrants have invaded Italy, the new government has said no more and banned the left wing migrant ferry ship 'Aquarius' with 629 african migrants on board from docking at its ports. Italy's new government says it's been left alone by the EU to deal with the uncontrolled influx of refugees.
"This EU is not showing solidarity," Prime Minister Giuseppe Conte said, adding that "Italy has to deal with the problem" of illegal human trafficking and migration flows "all by itself."
He pointed out that some EU states shut their borders and refused to co-operate. Italy demands an equal share of migrant intake to be distributed across the bloc, something Conte raised at the G7 meeting this past weekend.
Matteo Salvini, Italy's Interior Minister and Northern League party leader decided to ref
Continue reading…
Posted on
Leave a comment
United against Brussels? After months of deadlock, Italy's antagonist Eurosceptic Left and Right parties, who won the most votes, mull a coalition government! In what will surely be a double whammy blow to the supremacist European Union, Italy's anti-establishment 5-Star Movement and the anti-immigrant Lega are reportedly close to forming a coalition government. Despite lying on opposite ends of the political spectrum, both parties share Eurosceptic views.
Continue reading…
Posted on
Leave a comment
In a classic example of cold meticulously planned genocide, this deal with the devil is a horror story that is being played out time and again in the rural heartland of all European Nations. The Irish example, with its upcoming referendum on Abortion, clearly illustrates and exemplifies the rape and destruction of Europeans, in exchange for Coin, disguised as the "moral high road". This well practiced act of crime against humanity, that is being inflicted upon the very defenseless, well meaning citizens of European nations is nothing other than Selling out Kith, Kin and Country for Coin or False Virtue.
Continue reading…
Posted on
8 Comments
An increasing number of children in Belgium's Antwerp have migrant backgrounds. While the number of native Belgians is decreasing, the number of people with a migrant background is surging.
Continue reading…