#TheLeftLies: Did you fall for it? It is all smoke and mirrors as the left, Democrats, Big Tech and the Deep State swamp manufacture Biden's faux popularity, like they manufactured his election, yet in reality when you step back from Social Media and Mainstream Media imperialism and bias, Biden is the most unpopular "most popular" Prez! Youtube and Big Tech have been actively trying to censor the truth of Biden's UNpopularity coming out, by deleting dislikes to all his vids, on various channels. On one video as much as 70% of the dislikes were deleted to make him appear popular! Likewise, over Valentine the biased mainstream media gushed about a "Love Story" in the Whitehouse? They seem to forget how Joe and Jill met. How did they meet? Well, Joe cheated on his wife and friend, and Jill cheated on her husband (Joe's friend). Sounds like a love story made in hell, but cheating fits the narrative of the liberal left just fine.
Sycophantic coverage of pro Biden Harris has been Cringeworthy, Shameless & Embarrassing according to Sky News host Chris Kenny who said "For more than four years we've had to put up with journalists here and in the US frothing at the mouth about Donald Trump – full Trump Derangement Syndrome (TDS) – as they hysterically attacked the President, highlighting his real mistakes, and inventing many others,".
"The sycophantic coverage has been astonishing, shameless, and embarrassing. But one of the most chilling examples of media bias is the attitude to fact-checking. The journos WANT to believe Biden – they want to believe a 50-year Washington political operative – without question."
If the video does not load above, watch here: https://www.bitchute.com/video/LyDeAt3WhrnC/
"A few weeks ago they were busy checking facts and exposing what they believed were inaccuracies from the president, now they admonish the media and spend their time explaining what the new President was trying to say and do. Helping his spin."
Journalist Rebecca Weisser has pointed out much of the Biden administration's communications team has held roles in prominent US media outfits, stating it is no wonder the press gallery has been so "chummy" with the new president.
"Of course they're very chummy with the mainstream media, meanwhile, the Chief of Staff for Joe Biden is a lobbyist for Big Pharma and Big Pharma just happened to give about four times as much money to the Biden campaign as it did to Trump," she said.
"And guess what one of those executive orders was? Why, it's actually going to raise the price of epi-pens and medication for diabetics.
"There will be no exploration of this in… the love media."
Smart Daily Editor Louise Roberts said US media had "hit the snooze button" on holding the Biden administration to account, instead opting to run "soft stories".
"The White House spokesperson yesterday set up one of the press interviews… and she said 'I'll be the pitbull and ask the tough questions and be the bad cop'.
"Actually, that's a journalist's job to be tough and ask the sticky questions," she said.
"It's not all about the president's socks or his dog or that sort of soft stuff. When will they actually tick over and start looking at the administration and what's happened in that country?"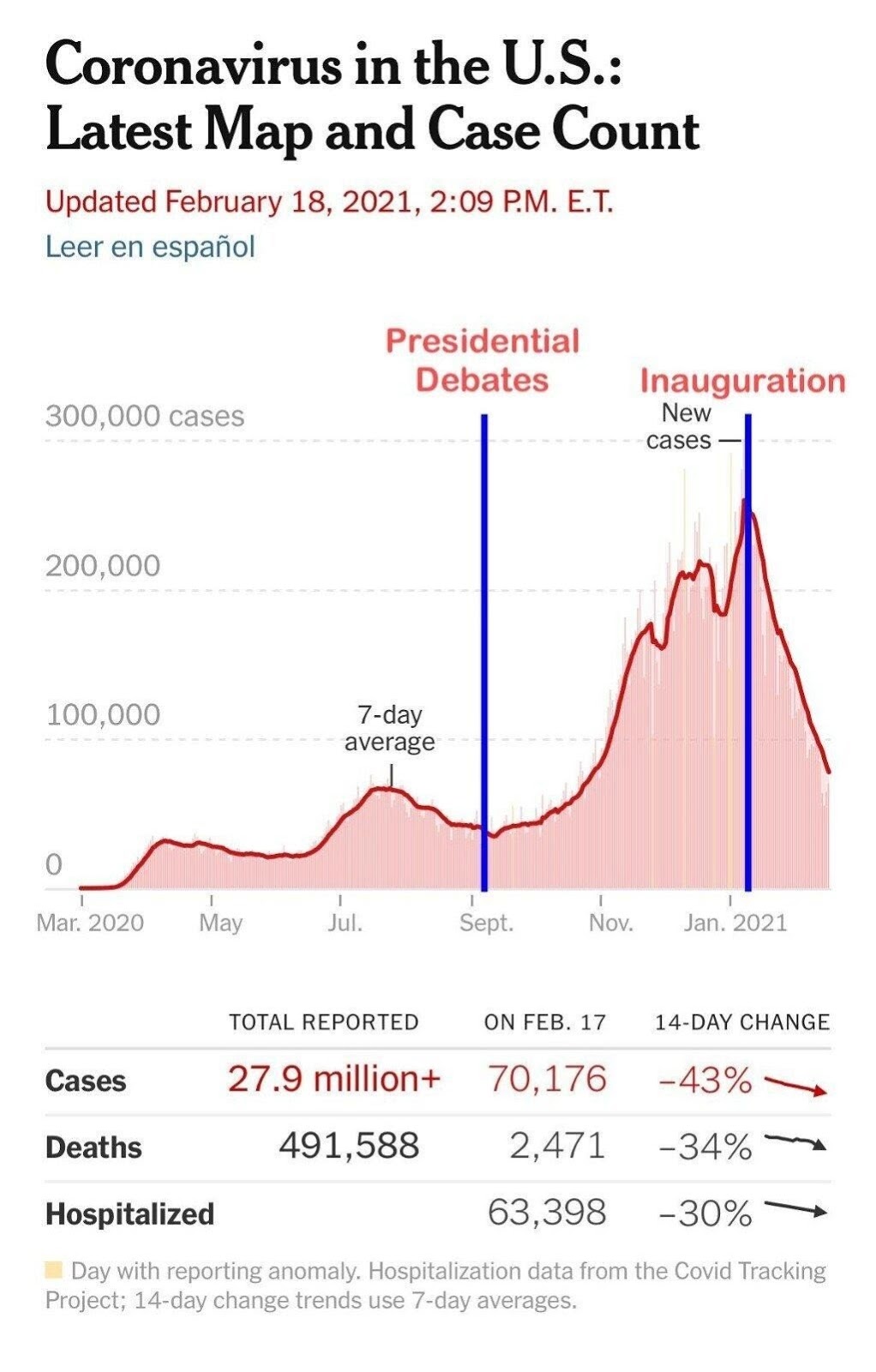 Read also: VIDEO: PROOF MSM & Big Tech Stole US Election With Censorship! 17% Biden Voters REGRET Vote – Would NOT Have Voted Biden Had They Known About Biden Scandals!
---