Posted on
Leave a comment
Despite being pro refugee all these years, Leo Varadkar has finally seen the situation first hand and has admitted on his FIRST visit to a refugee camp, that it had changed his perspectives on the issue, but said it would still be mistaken to dismiss people's concerns about migration. Controversially, he admitted migrants affect housing back home, something the political class have been denying vocally.
The embattled Irish Leader who seemed to be escaping a slew of crisis in almost all government departments back home, on top of his controversial pro EU land grab in Northern Ireland with BRexit, visited the Mai Aini refugee camp close to Ethiopia's border with Eritrea on the last day of his three-day visit to Ethiopia. The camp houses around 12,500 of the 907,000 refugees registered in Ethiopia.
"I think coming here for me certainl
Continue reading…
Posted on
Leave a comment
Posted on
1 Comment
It seems the Irish Occupation regime's decision to open FOUR Direct Provision centres in quick succession has drawn sharp objection, not only from indignant locals, but has also prompted a secret visit from conservative documentary maker Lauren Southern, whose documentary "Farmlands" about Farm Murders in South Africa (see video at bottom) has received wide acclaim with over 2 Million views on youtube.  Lauren is working on a new documentary entitled "No Borders".
The far left organisations behind the invasion of Ireland, like the Irish Immigration Council, the Irish Refugee Council, Refugee Integration Agency, Dept of Justice, etc. etc, resorted to sending out an emergency alert to all direct Provision centres to warn their profit units (migrants) about the bad boogeyman (rayyyssists!) who would offer them bribes to do an interview.
Whilst this claim is totally false, Lauren has confirmed to Irish news that she does not pay anyone:
Lauren stated: "Wow. I
Continue reading…
Posted on
Leave a comment
Irish are feeling like foreigners in THEIR Own Country! Sacrificing our Children on the Altar of Islamo-Globalism. Irish are also seen as minority, easy to oppress and they feel like foreigners in Ireland! Allastriona takes a quick look at True Irish History and some of the weeks News…
Europeans are now sacrificing their young on the altar of islamo-globalism due to fear of racism accusations…
Mainstream Media are a propaganda chamber to manufacture this consent and the political parties have been infiltrated and corrupted and hijacked by islamo-globalists
[embed]https://youtu.be/5za_pKirA-c[/embed]
The separation of church and state is being done for subversive reasons to remove any moral code and values…
They are trying to destroy the middle class to create a low wage society which they can control. Their control of the media allows them to control the thoughts of people. For instance there has been no mention of the Global Migration Pact in th
Continue reading…
Posted on
Leave a comment
Undercover reporting from Lauren Southern, for her upcoming documentary Borderless, shows Non-Governmental Organizations (NGOs) training Muslim migrants how to lie about trauma they have allegedly experienced, and about being Christians in order to gain asylum status in Europe amongst other things. It is well known George Soros funded the printing of maps and guides with phone numbers for these left wing NGOs so the migrants could call them the moment they land (that is why they all have a phone when they arrive and guard it with their life)!
Lauren Southern is the young Christian Canadian who was banned from Fascist UK for simply critising Islam…
Ariel Ricker, the director of Advocates Abroad, which is a left wing group staffed by legal experts who help those seeking asylum, is heard admitting that "it's all acting," and is akin to "theatre."
In one part of the undercover video recorded in Greece, Ricker is heard giving an exampl
Continue reading…
Posted on
Leave a comment
So, the NEW WORLD ORDER was not a conspiracy theory after all! The world supremacist United Nations and its greedy Multinational sponsors have schemed and planned and goaded and manipulated and bribed over the last few years, culminating in acceptance of their contract with the devil on December 11, 2018 in Marrakech, Morocco. where all our treasonous leaders will sign over authority for all our country's borders, to the United Nations.
Posted on
Leave a comment
VOX a patriotic political party that vows to "defend Spain" from immigration, independence movements and political correctness. Suddenly being called "far right" by the left wing mainstream media seems not so bad anymore… in fact it appears to be the only hope for the future of our nation states.
Posted on
Leave a comment
PUBLIC HEALTH WARNING! If your Dating APP or Dating Sites does not allow you to choose the race of your preferred potential matches and dates, delete your profile now! There are many dating services that DO allow you to set the preference of your intended partners! (Here is an example of a dating site where you can specify what races you want contacting you). 
So you thought it was bad enough that the genocidal left and supremacist tech giant firms do not allow dating sites purely for white people, whilst allowing and  promoting many sites purely for Blacks or Asians, as hypocritical and racist as that is, they have now crept even lower into the gutter and plan to manipulate you into racemixing by fiddling with the algorithms… as if their constant mainstream media pro racemixing propaganda were not enough!
As most true believers in true diversity, not the false diversit
Continue reading…
Posted on
Leave a comment
In what can only be describes as cynical and badly thought out, the globalist United Nations and IOC has come up with a ridiculous plan which proves that the entire International Refugee system is nothing other than a globalist scam and sham to destroy Nation States. The hapless International Olympic Committee (IOC) has announced it will form a special team of competitors, with refugee status for the 2020 Summer Games in Tokyo, TO COMPETE AGAINST THE VERY COUNTRIES THEY ARE ALLEGEDLY FLEEING FROM? Really? Clearly they are thus not in danger and not fleeing and all that is just an excuse to feed the brainwashed masses watching TV…
The crazy decision was taken on Wednesday during an IOC session in Buenos Aires, Argentina, which is hosting the 2018 Youth Olympics. IOC president Thomas Bach stressed that the initiative was introduced in an attempt to unite and socially integrate displaced
Continue reading…
Posted on
Leave a comment
Bundestag President Wolfgang Schäuble has told Germans to forget about the one million plus "refugees" who flooded into Germany over the past three years ever returning to their home countries.
"We should realize how difficult it is to deport in individual cases. That's why we should not foster too much hope that we can send back the majority of these people," said Schäuble.
"We should not foster too much hope" of sending them back.
He added that all efforts must be made "to integrate them into our society," before he went on to defend Angela Merkel's controversial open border policy as the "right" decision, despite the fact that it has largely ruined her political legacy and caused her approval rating to sink to an all time low.
Schäuble did concede one point to critics of mass immigration; That so-called "refugees" (the majority of whom are economic migrants) shoul
Continue reading…
Posted on
Leave a comment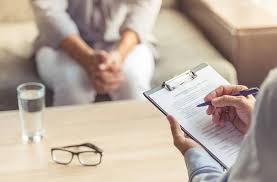 A leaked Open Society document shows the George Soros organisation are funding the Immigrant Council of Ireland (ICI) and NASC to lobby the Irish government to increase migrant citizenships and to then politically mobilise those migrants to take political control. Yet patriotic Europeans are kept out of politics through castigation and insults. Traitorous head of the Immigration Council of Ireland (ICI), Brian Killoran, thinks that now that Ireland is apparently a diverse country, migrants have to have more of a say in how the country is run and is wondering how to encourage migrants to get into politics. 
What is not being discussed or researched is how to get indigenous people opposed to migration into politics, so that they can have representation and have their views and feelings voiced. According to the latest Attitudes to Diversity study, 59% of Irish citizens want to ban Muslim immigration. 42% want to ban European migration and 75% want to ban Roma migratio
Continue reading…
Posted on
Leave a comment
In a frightening development echoing the mass rapes in UK cities like Rotherham, the Gardai are on high alert for a gang of muslims targeting and isolating drunk women leaving nightclubs across the southeast. There have been reports about the gang in Dungarvan, Co Waterford, in recent weeks. It has also been active in Carlow and Waterford.
A 28-year-old man of Pakistani origin — who was already acquitted of rape in recent years — is the main suspect but gardaí believe he has friends who are also involved. The man is known to drive a grey Kilkenny-registered Audi.

Continue reading…
Posted on
Leave a comment
French President Macron has declared war on Europe and has said leaders of Hungary, Italy and other patriotic nations were right to see him as their main opponent, thereby upping the ante in the bitter European debate over mass immigration policies.
Hungarian Prime Minister Viktor Orban and Italy's Interior Minister Matteo Salvini on Tuesday launched an anti mass immigration manifesto aiming at next year's European parliament elections, and countering the opposing camp led by the French and German presidents.
"There are currently two camps in Europe and one is headed by [Emmanuel] Macron," Orban said at a press conference after holding talks with Salvini in Milan. "He is at the head of the political forces supporting immigration. On the other hand, we want to stop illegal immigration."
E.U. countries are expected to go to the polls in May 2019, and Salvini has aligned himself with some of the patriotic "Visegrad" countries: the Czech
Continue reading…
Posted on
Leave a comment
A German mother has taken to Social Media to express her shock, fear and concern with a polarizing viral video which seems to have hit a chord as it received 2 million views. The mother of a 3-year-old boy, who ironically wears the liberal trademark pink hair, complains that her son cannot socialize with other kids in a public nursery, as only two out of 25 can speak German yet all foreigners can communicate with each other in their language. This situation is not unique either!
In a Facebook video post filmed on August 15, the mother, Leen Kroetsch, takes aim at German politicians for what she claims is a botched immigration policy which is forcing her 3-year-old, who has no immigrant background, to adjust to foreign and alien environment in the daycare center.
Kroetsch claims that out of 25 children, her son's group consists of only two without an immigrant background and who can
Continue reading…