So, the NEW WORLD ORDER was not a conspiracy theory after all! The world supremacist United Nations and its greedy Multinational sponsors have schemed and planned and goaded and manipulated and bribed over the last few years, culminating in acceptance of their contract with the devil on December 11, 2018 in Marrakech, Morocco. where all our treasonous leaders will sign over authority for all our country's borders, to the United Nations.
Posted on
Leave a comment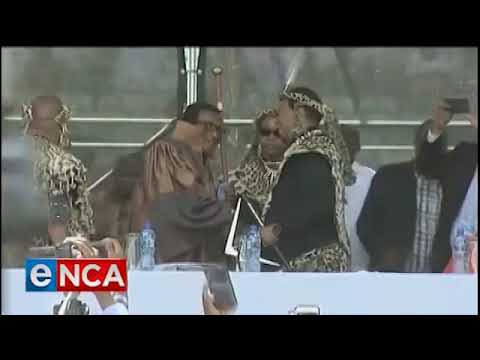 Only days after her disgraceful insensitive showing at the Kavanaugh hearing, with an extremely low cut top, Alyssa Milano has once again proven she lives in la la land by claiming that Trump woos his voters with some kind of "cult force"…
https://youtu.be/D584milf4n0
Who's The Boss now?
---
Continue reading…
Posted on
Leave a comment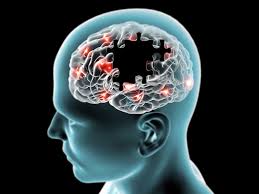 USA will soon be more Irish than Ireland! Nazism has come to Ireland which is being pushed off the cliff into Totalitarianism.
Voting for Michael D again is one of the most blatantly flabbergasting acts the Irish have committed in recent years, and there have been quite a few.
What is even scarier is what are they going to replace Ireland with?
Already there is a Europe wide Blasphemy law to protect Islamic Pedophiles, implemented on the very day brainwashed Ireland voted to remove the Blasphemy law which protected Christianity…
The occupation regime has complete control of the country and soon there will be no Ireland anymore…
Weaponising and using Feelings to Force Us into Diversity. Ireland did not "Become" Diverse, it is Deliberately and Forcibly Being Made Multicultural by Ruling Elites and Oligarchs Using "Fweelings" as a weapon…
WAKING UP IN A MENTAL HOME: A typic
Continue reading…
Posted on
Leave a comment
Intense Bombing raids by Allied forces during the Second World War, non stop over a 3 month period, not only caused tragic devastation on the ground but also sent shockwaves up through the Earth's atmosphere which were detected at the edge of space, according to new research. University of Reading researchers have revealed the shockwaves produced by huge bombs dropped by Allied planes on European cities were big enough to weaken the electrified upper atmosphere – the ionosphere – above the UK, 1,000km away.
Researchers at the University of Reading studied atmospheric response records during the time of 152 Allied bombing raids between 1943 and 1945, using data collected by the Radio Research Centre in Slough, UK. Their findings were published in Annales Geophysicae this week.
Posted on
Leave a comment
While Ireland struggles under massive problems in public housing, health, unemployment and other basic sectors, one can only wonder if an extra 13.1 Billion Euros will help alleviate the problems or will it also go astray and be used by the left wing Irish Government to further its Marxist policies and invasion of Ireland by 3rd worlders?
Proving Ireland's total lack of actual independence, Apple has finally been forced to pay, and Ireland has been forced to take, the 13.1 Billion Euros it owes Ireland in back taxes by the European Union. Apple which has more than $250 Billion in cash, more than most countries, just sitting stashed in offshore accounts, could easily feed all the starving in the world yet they spend so much time and money virtue signalling about how noble and moral and "cool" they are… cool does not feed the hungry.
As a result European Union antitrust regulators plan to drop legal action against Ireland after iPhone maker Apple paid the country
Continue reading…
Posted on
Leave a comment
Steve Reports that Google is planning a return to China with a censored search engine.
Elitism: This most important term is not actually the elite, you can be part of the elite and still be on the side of the people, but elitism, elitism is an ideology that prioritises the interests of those at the top, and has been the dominant ideology in American politics for the last few decades. A big part of elitism is globalism, the idea that we should put some vague notion of the Global interests ahead of the National interest.
There was a story this week that is a perfect encapsulation of elitist globalist thinking and I want to start with it tonight.
It was reported that tech giant Google is working with the Chinese government to develop a search engine that implements the regime's censorship of information it does not like.
This is part of Google's plan to get back into China after it pulled out in 2010 in protest of the Chinese Governments hacking of Gmail.
Posted on
Leave a comment
Many large Multinational Corporations have more money than entire countries with annual revenues so colossal, that they dwarf the economies of many big countries across the globe. However, the world's most profitable and successful businesses do not always have stellar reputations or loyalties, yet people dream of working for them and worship them and their mass produced products…
Experts say rampant globalization is largely responsible for companies being able to conquer new markets and grow to such imperialist sizes, and to use this muscle and power to attack new markets / countries. However, bigger does not always mean better. They use their muscle to take over management or even ownership of the resources of entire countries. Many multinational corporations, including those from the list below, have generated negative headlines and are among the most hated but needed. This art of making themselves indispensable and untouchable
Continue reading…
Posted on
11 Comments
Few people know or realise that Hitler was a Socialist and that he applied for membership to the Socialist Party in the early 1930's, but was turned down. He later went on to join the National Socialist German Workers' Party, (NSDAP) commonly referred to in English as the Nazi Party as it became known).
Continue reading…
Posted on
1 Comment
If there is one way to recognise an evil covert manipulator, it is by his signature modus operandi, and no one is better at vilifying a target in the global fake news theatre, than the International Socialist establishment "Liberal One World Order". Whilst their Hitlerisation of Trump failed, their Hitlerisation or Nazification of Putin runs the risk of backfiring and expose their deep deceit and treachery in WWII
Continue reading…
Posted on
Leave a comment
Why would Ireland want to kill their own babies in abortion, yet import a million 3rd worlders? Why is the government of Ireland not taking a stand against foreign meddling in Irish politics?
Clearly the Irish government is nothing less than an EU Occupation Regime running a province of the EU Or is it OK for Soros to Meddle but not Russia? Hypocrite much?
Don V
#EUisNotEurope
Continue reading…
Posted on
1 Comment
The FBI, in its obsession to obey the Democratic Party's liberal agenda and its year long pursuit of yet to be proven "Russian collusion" and Trump, have been apportioned some blame in the horrific school shootings of late. Former Top Cop, New York Police Commissioner Bernard Kerik has accused the FBI of "wasting resources chasing Russian collusion," instead of pursuing tips about potential criminals, such as the Florida school shooter.
Kerik, who served as police commissioner during the 9/11 attacks, referred to an article on Thursday that said a YouTube user named 'Nikolas Cruz' had announced last September: "I'm going to be a professional school shooter."
Continue reading…
Posted on
Leave a comment
US Mainstrean displayed an evil example of #GapNews when they ignored the Super Bowl Sunday slaughter of NFL linebacker by a drunk-driving illegal immigrant from Guatemala, who hit and killed two men Sunday night, one of whom was identified as Indianapolis Colts linebacker Edwin Jackson.
Manuel Orrego-Savala, 37, was driving around 4 a.m. when he veered onto the emergency shoulder of Highway I-70 just outside Indianapolis, Indiana, and struck Jackson and his Uber driver Jeffrey Monroe, who were both standing outside of Monroe's vehicle.
Continue reading…
Posted on
Leave a comment
Putin, Erdogan & Rouhani have agreed on holding a Syrian national dialogue congress in Sochi where an all-Syrian congress, which will see wide representation of the country's opposition. Vladimir Putin with the Turkish and Iranian presidents, Recep Tayyip Erdogan and Hassan Rouhani, backed the idea. #HelpThemBackHome Success on the battlefield has paved the way to..
Continue reading…
Posted on
Leave a comment
In today's world of mollycoddled and spoilt millennials, it is unfathomable to imagine the horrors and despair of the trenches and battlefields in the First and Second World Wars. However this inability to understand the importance of what took place and to nonchalantly allow all and sundry to walk in and settle in your country..
Continue reading…
Posted on
Leave a comment
NIAMEY, Niger — Less than a year ago, the Islamic State's ambitions in Africa seemed all but shattered. In Libya, militias assisted by U.S. Special Operations soldiers and airstrikes drove the militants from their stronghold in the city of Sirte. Hundreds of Islamic State fighters died. Others fled south toward desert hideouts. "There were no more..
Continue reading…