Posted on
Leave a comment
VOX a patriotic political party that vows to "defend Spain" from immigration, independence movements and political correctness. Suddenly being called "far right" by the left wing mainstream media seems not so bad anymore… in fact it appears to be the only hope for the future of our nation states.
Posted on
Leave a comment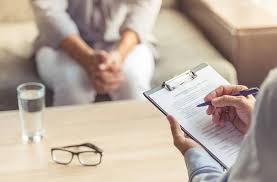 A leaked Open Society document shows the George Soros organisation are funding the Immigrant Council of Ireland (ICI) and NASC to lobby the Irish government to increase migrant citizenships and to then politically mobilise those migrants to take political control. Yet patriotic Europeans are kept out of politics through castigation and insults. Traitorous head of the Immigration Council of Ireland (ICI), Brian Killoran, thinks that now that Ireland is apparently a diverse country, migrants have to have more of a say in how the country is run and is wondering how to encourage migrants to get into politics. 
What is not being discussed or researched is how to get indigenous people opposed to migration into politics, so that they can have representation and have their views and feelings voiced. According to the latest Attitudes to Diversity study, 59% of Irish citizens want to ban Muslim immigration. 42% want to ban European migration and 75% want to ban Roma migratio
Continue reading…
Posted on
Leave a comment
Yet another video has appeared showing dozens of migrant invaders landing on a Spanish beach in a "Kalergi Boat" (semi inflatable Zodiac boat supplied by human traffickers) and in an organised pre-planned fashion jogging off in single file towards the cliffs, leaving beachgoers shocked and nonplussed at the clinical execution of the attack. The stunned tourists could only muster jokes about them heading to the nearby luxury hotel to get to the all-inclusive hotel service probably all paid for by the supremacist EU and left wing Oligarchs who promise these invaders free handouts and cash for life, which they are actually getting at the expense of the European taxpayers!
With the closure of the route through Italy, thanks to the election of the patriotic government of Matteo Salvini, Spanish beaches are becoming a frequent destination as the continents are separated only by the 30 miles stretch of the Strait of Gibraltar. You might ask why this route was not
Continue reading…
Posted on
Leave a comment
Only weeks after the last attack, Africans have once again launched an attack on a Spanish Border Post in Cueta in what seems to have become the new focal point of the invasion of Europe. Flying the EU flag with victorious shouts of "Boza!" (victory!), they ran through the streets. Spain has now overtaken Italy as the top target for human traffickers ever since Italy's  patriotic leader Matteo Salvini stopped allowing migrant invasion parties to enter Italy. With its new Communist government, Spain is now a week point in Europe's defenses and the invaders and their treasonous enablers have shifted their tactics accordingly.
Seven spanish guards suffered acid and lime burns as more than 300 Africans attacked, even hurling excrement, they tried to enter European territory by storming the fence on Tuesday night. Press reports state that as many as 200 sub-Saharan Africans successfully penetrated the border fence that separates Mor
Continue reading…
Posted on
Leave a comment
The mere presence of NGO #FakeRescue ships off the Libyan coast is killing people, with some actually encouraging illegal migrants to jump into the water, and put themselves in harms way, for the chance of winning the lottery of free stuff in Europe, at the expense of European taxpayers. The presence of these traitorous Fake Rescue Ships is causing an incredible amount of destabilisation and trauma in the region and throughout Europe. Just how many millions are these NGOs raking in at 6,000 Euros per head, (not counting possible "anonymous" donations from the human traffickers themselves)? Is there any due process and anyone checking or counting? Libya has a population of only 6 Million, Italy has 60 Million! Where is the logic? 
Giuseppe Conte's new government and his policy towards the influx of migrants have been blatantly defied by the German and Dutch NGOs whose Fake Rescue ships – the Sea Watch, the Sea-Eye, Lifeline and Seefuchs – have purposefully ig
Continue reading…
Posted on
Leave a comment
The Manchester City coach reached deep into his own pockets to pay the fees to release the Spanish NGO's Proactive Open Arms rescue boat, after it was impounded by Italian authorities for human trafficking offences, it has emerged.
Óscar Camps, the founder of the Spanish charity told Catalan broadcaster Rac1 that the former Barça coach had come to their aid.
"Pep came to see us, he even talked about coming to the boat to help, and not only him, other athletes also showed interest in helping out."
"Guardiola helped us but there are other athletes who have also wanted to collaborate," Camps revealed in an interview on Tuesday.
[embed]https://twitter.com/rac1/status/1006445175869231110[/embed]
Italian authorities held the Open Arms illegal-migrant "rescue" boat for almost a month and investigated two of its crew on suspicion of enabling illegal immigration in connection with a rescue operatio
Continue reading…
Posted on
Leave a comment
As yet another Italian coastguard ship carrying more than 900 illegal migrants was allowed to dock in Sicily on Wednesday, shortly after Italy controversially turned away a NGO vessel with "rescued" migrants on board, the illegal scam that is migrant "rescue" perpetrated by the Establishment and Far Left is starting to become clear.
The Diciotti ship arrived at the port of Catania where the coastguard told AFP there were more than 900 migrants, who were allegedly "saved" in multiple rescue operations off the coast of Libya.
As has been proven on countless occasions, this is an outright lie! Just as deliberately falling pregnant (having an "Anchor Baby") in order to gain residency to remain in a country is a lie. Deliberately towing people out to sea, so they can be "rescued", is a lie and scam and an evil crime against humanity!
These NGOs and their staff should be warned that as per
Continue reading…
Posted on
Leave a comment
After nearly three quarters of a million African migrants have invaded Italy, the new government has said no more and banned the left wing migrant ferry ship 'Aquarius' with 629 african migrants on board from docking at its ports. Italy's new government says it's been left alone by the EU to deal with the uncontrolled influx of refugees.
"This EU is not showing solidarity," Prime Minister Giuseppe Conte said, adding that "Italy has to deal with the problem" of illegal human trafficking and migration flows "all by itself."
He pointed out that some EU states shut their borders and refused to co-operate. Italy demands an equal share of migrant intake to be distributed across the bloc, something Conte raised at the G7 meeting this past weekend.
Matteo Salvini, Italy's Interior Minister and Northern League party leader decided to ref
Continue reading…
Posted on
Leave a comment
Over 700 hundred migrants have stormed the Spanish exclave of Ceuta, some armed with homemade flamethrowers, sticks, chemicals and even poo, after breaking through the border fence.
More than 100 migrants and 22 border agents were injured in the battle as border agents arrested hundreds of invaders on the Moroccan side and more were detained in Ceuta. Volunteers and the local branch of the Red Cross told reporters that 132 migrants sustained injuries, while 11 had to be taken to a local hospital.
Some of them were cut with barbed wire while trying to climb the border fence, and others sustained broken bones. The scuffles also led to 22 border agents receiving injuries. Some agents were burnt as the migrants attacked them with homemade flamethrowers while trying to avoid arrest.
Illegal migrants were also reportedly fighting off the border agents with sticks, quicklime and sprays contain
Continue reading…
Posted on
Leave a comment
In an interview from prison in Germany, exiled Catalan leader Carles Puigdemont has said: "I'm not a criminal".  The Catalan president in exile, Carles Puigdemont said he is "not a criminal" in the first interview since his arrest. The exiled leader reaffirmed the region's campaign for independence, saying it's based on democracy and non-violence.
Continue reading…
Posted on
Leave a comment
Police in the Belgian capital estimates that around 45 000 people attended the rally where ousted Regional President Carles Puigedemont addressed a huge crowd on the European commission's failure to act against the Spanish government. Independence supporters flooded Brussels on Thursday morning chanting in train carriages and on station platforms, as well as in the..
Continue reading…
Posted on
Leave a comment
In today's world of mollycoddled and spoilt millennials, it is unfathomable to imagine the horrors and despair of the trenches and battlefields in the First and Second World Wars. However this inability to understand the importance of what took place and to nonchalantly allow all and sundry to walk in and settle in your country..
Continue reading…
Posted on
Leave a comment
The Spanish government has given the regional government in Catalonia 48 hours to abandon "illegal" referendum plans or lose budgetary powers. Finance Minister Cristóbal Montoro said a mechanism had been approved for the state to take control of the autonomous region's finances. Madrid is seeking to stop the Catalan government spending public money on its..
Continue reading…