"THE STRUGGLE" for Black Supremacy: The ANC regime have officially become what they allegedly fought against, by legislating race based regulations! Despite legal challenges, the Department of Tourism has announced that it's controversial "if you are white, you are out" assistance package, of R1, 2 Billion is to proceed and whites will officially be excluded!
Accusing the ANC of Black Supremacism, Dirk Hermann of Solidarity Trade Union has said that race – only giving opportunities to black people – is clearly a super right in South Africa, which is not even subjected to any lockdown.
This was Mr. Hermann's reaction after Solidarity and Afriforum had a fruitless meeting with the Department of Tourism where they tried to persuade them to drop the exclusion of white owned small businesses from the Department of Tourism's new assistance fund for the tourism sector of R 1,2 billion.
Solidarity and Afriforum's meeting with the Department of Tourism happened on Monday 15 February 2021, after which the minister of tourism, Mmamoloko Kubayi-Ngubane issued a statement on Tuesday, wherein she said nothing has changed for the department and that any white person will continue to be excluded from the fund in terms of the ANC Government's race based BBBEE policies.
The ANC tries to disguise this blatant racism as "transformation".
Mr Hermann told the media that institutionalized and systemic racism against the white minority is unacceptable in the time of a pandemic, where the lockdown has basically closed the country and economy, and made it impossible for people from all races in the tourism industry to stay afloat.
Mr Hermann said Solidarity's argument remains that the government implemented a hard lockdown (on all races) and on the basis of that action from the government, all people should be helped by the government, irrespective of race, as all people are affected equally.
Mr Hermann has confirmed that Solidarity and Afriforum will now take the matter to court again, even though a court in South Africa has already ruled that racial discrimination on the basis of race, in the time of a pandemic is justified.
This judgement was delivered by Judge Jody Kollapen of the Pretoria High Court, in a case also brought by Solidarity and Afriforum which had as subject the exclusion of white small businesses from an official government assistance fund of R200 million, intended to help people in the tourism sector in the beginning of the lockdown in 2020.
It seems clear that the ANC will make very sure from now on that if you are white, you are out!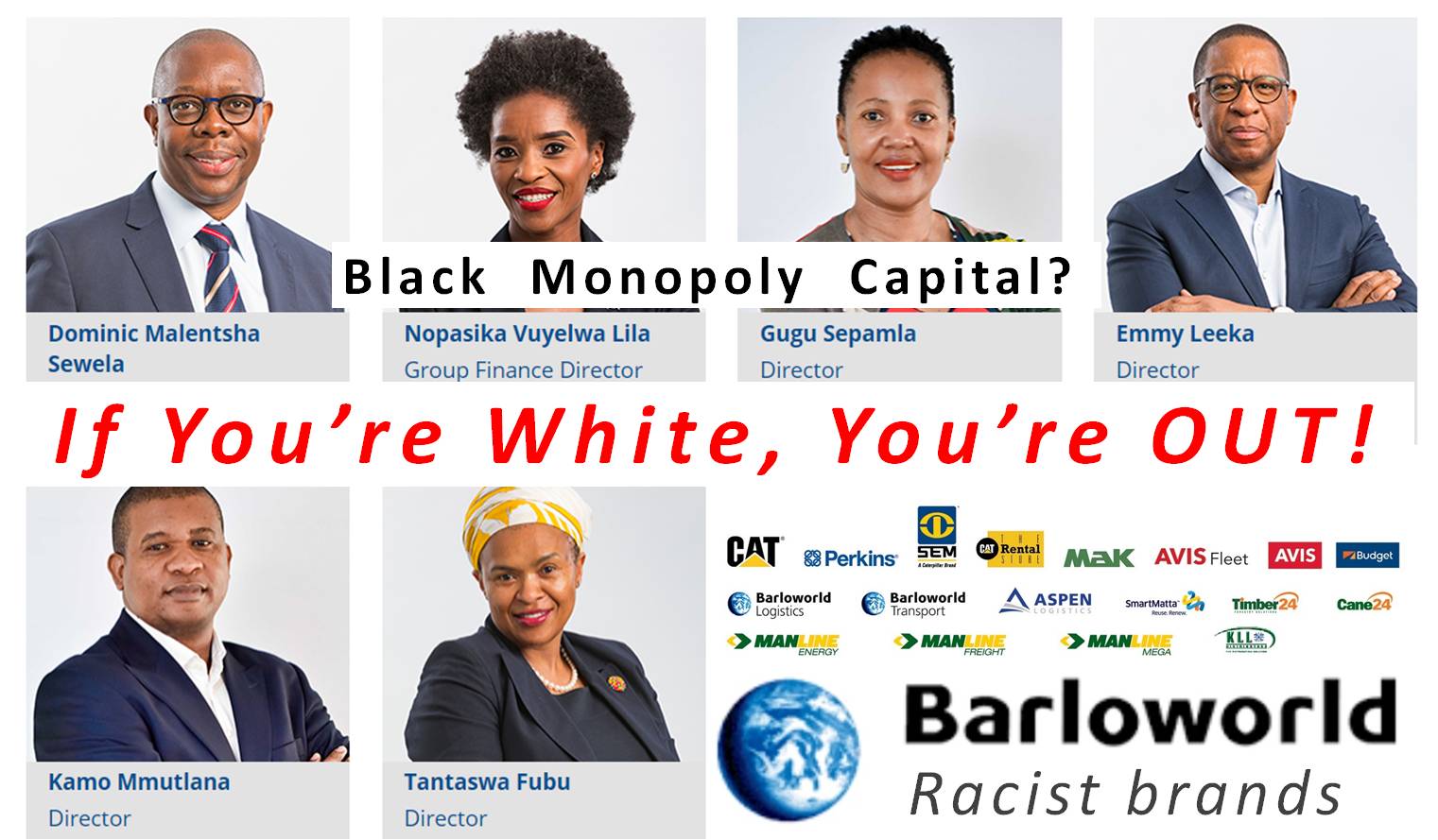 Read also: ANC Regime Use Their SABC Propaganda Arm to Trick Afrikaans RSG Listeners into Donating to ANC's Solidarity Fund Which Excludes Whites!
---