Posted on
Leave a comment
Ireland's reputation as being a world renowned place for free thinking writers, authors and journalist's seems numbered. In today's world of Marxist Universities and dumbed down consumerism, not many 21 year millennials are able to write, research and compose a decent article. It is also rare to find a student that is not blindly and fanatically following the Establishment left wing soundbytes, even though students are meant to question established thought patterns, in order to discover, create and invent new things and ideas. An Irish student has penned an article calling for diversity amongst nations to be upheld, as he states, the concept of egalitarianism has not worked in this sphere and has been shown to be a false paradigm. Egalitarianism and diversity seem to be at odds, meaning open discussion is required… something the left hates.

Continue reading…
Posted on
Leave a comment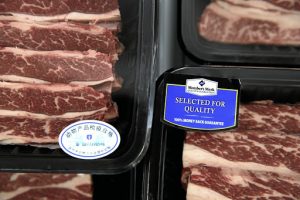 Homosexuality is the root cause for the majority of sex abuse at the catholic Church, not the Catholic Church itself, says a German cardinal who is one of the most senior German figures in the Catholic Church. He has controversially denied that sexual abuse was a problem in the Catholic Church, saying that the problem was caused by gay men rather than catholic priests.
Posted on
Leave a comment
The number of homeschooled children has jumped in the past few years due to so called "School-phobia" a name the ignorant no doubt coined to deny the real reasons for the rise of more Irish parents homeschooling their children.
Continue reading…
Posted on
Leave a comment
VOX a patriotic political party that vows to "defend Spain" from immigration, independence movements and political correctness. Suddenly being called "far right" by the left wing mainstream media seems not so bad anymore… in fact it appears to be the only hope for the future of our nation states.
Posted on
Leave a comment
In what can only be describes as cynical and badly thought out, the globalist United Nations and IOC has come up with a ridiculous plan which proves that the entire International Refugee system is nothing other than a globalist scam and sham to destroy Nation States. The hapless International Olympic Committee (IOC) has announced it will form a special team of competitors, with refugee status for the 2020 Summer Games in Tokyo, TO COMPETE AGAINST THE VERY COUNTRIES THEY ARE ALLEGEDLY FLEEING FROM? Really? Clearly they are thus not in danger and not fleeing and all that is just an excuse to feed the brainwashed masses watching TV…
The crazy decision was taken on Wednesday during an IOC session in Buenos Aires, Argentina, which is hosting the 2018 Youth Olympics. IOC president Thomas Bach stressed that the initiative was introduced in an attempt to unite and socially integrate displaced
Continue reading…
Posted on
Leave a comment
While Ireland struggles under massive problems in public housing, health, unemployment and other basic sectors, one can only wonder if an extra 13.1 Billion Euros will help alleviate the problems or will it also go astray and be used by the left wing Irish Government to further its Marxist policies and invasion of Ireland by 3rd worlders?
Proving Ireland's total lack of actual independence, Apple has finally been forced to pay, and Ireland has been forced to take, the 13.1 Billion Euros it owes Ireland in back taxes by the European Union. Apple which has more than $250 Billion in cash, more than most countries, just sitting stashed in offshore accounts, could easily feed all the starving in the world yet they spend so much time and money virtue signalling about how noble and moral and "cool" they are… cool does not feed the hungry.
As a result European Union antitrust regulators plan to drop legal action against Ireland after iPhone maker Apple paid the country
Continue reading…
Posted on
Leave a comment
In a frightening development echoing the mass rapes in UK cities like Rotherham, the Gardai are on high alert for a gang of muslims targeting and isolating drunk women leaving nightclubs across the southeast. There have been reports about the gang in Dungarvan, Co Waterford, in recent weeks. It has also been active in Carlow and Waterford.
A 28-year-old man of Pakistani origin — who was already acquitted of rape in recent years — is the main suspect but gardaí believe he has friends who are also involved. The man is known to drive a grey Kilkenny-registered Audi.

Continue reading…
Posted on
Leave a comment
A German mother has taken to Social Media to express her shock, fear and concern with a polarizing viral video which seems to have hit a chord as it received 2 million views. The mother of a 3-year-old boy, who ironically wears the liberal trademark pink hair, complains that her son cannot socialize with other kids in a public nursery, as only two out of 25 can speak German yet all foreigners can communicate with each other in their language. This situation is not unique either!
In a Facebook video post filmed on August 15, the mother, Leen Kroetsch, takes aim at German politicians for what she claims is a botched immigration policy which is forcing her 3-year-old, who has no immigrant background, to adjust to foreign and alien environment in the daycare center.
Kroetsch claims that out of 25 children, her son's group consists of only two without an immigrant background and who can
Continue reading…
Posted on
Leave a comment
Multiculturalism and Mass Immigration have not only failed to solve the Pension Time Bomb in Europe, caused by Europeans choosing consumerism over family, but has exacerbated it because migrants are generally uneducated, unemployable, disease ridden and prefer to languish on the welfare system they never contributed to. Whilst Hungary is offering free homes to parents with two or more children, Europe's liberal regimes seem to doggedly pursue the policy of aborting your own children while importing migrant children, who place an even greater burden on social health and welfare.
Singapore also tried to incentivise families to have more children but that failed as the lure of consumerism is far too strong and it failed.
Another possible solution is a new proposal to tax adults who have fewer than two children which has been m
Continue reading…
Posted on
1 Comment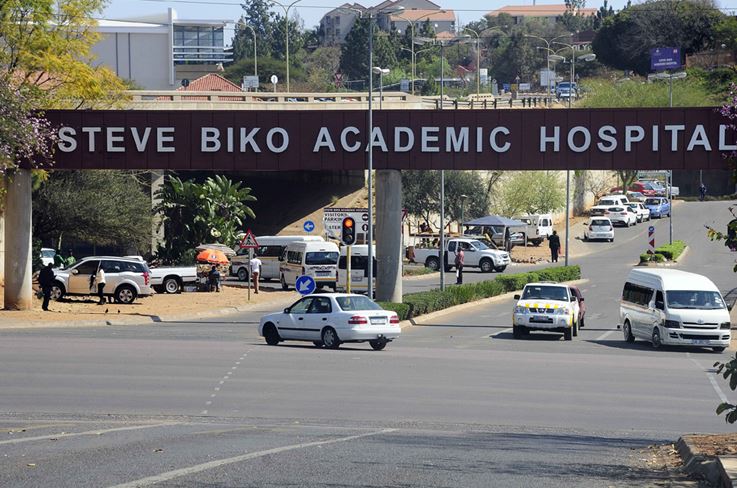 The leader of the anti-immigration Sweden Democrats has pledged his party's support for a referendum on the Scandinavian country's membership in the European Union. This could be significant given the fact that the nationalist Sweden Democrats, who promote an anti-migrant agenda, have been recently polling at a record 25 percent and are seen as among the favorites in the September 9 General Election. The country has received nearly half a million asylum requests since 2012, with migrants believed by many to be contributing to the rise in crime and social tension.
"The EU is not the way to cooperate in Europe," Party chief Jimmie Akesson said on Sveriges Radio, calling for a Brexit-style vote. "My position is that we should renegotiate the terms [of our membership] of
Continue reading…
Posted on
Leave a comment
The Republic of Ireland will soon see the launch of a new Eurosceptic party to be called the Irexit Freedom Party. It will be launched after a conference in Dublin on this September 8th at the Bonnington Hotel in Drumcondra, Dublin 9.
The new Party will headed by European Parliament veteran, Hermann Kelly, who is well qualified having served as Nigel Farage's Chief Communications Director in Brussels for the past few years. Not only does he have the right contacts in that regard, but he has already attracted a following of determined Independence loving Irish patriots.
This will be the second conference for the Irexit movement in Ireland this year with the the first 'Irexit Freedom to Prosper' Conference having been held in February when "Mr. BRexit", the former UKIP leader and popular MEP Nigel Farage, was one of the key note speakers. Hermann has also rubbed shoulders with the likes of Matteo Salvini, Viktor Orban, Vlaams Belang and other patriotic eurosce
Continue reading…
Posted on
Leave a comment
An Post, which is supposed to be and holds the mandate as the National Post Office for Ireland, seems to think it is a Private or Listed Corporation where ONLY profit matters and any action is justified which makes more profit. Certainly it is not following the plans of its bosses, the Irish Government, who wants to grow rural Ireland by flooding it with 3rd world migrants. Shortly after announcing the closure of many more rural Post Offices after 161 postmasters were allegedly offered voluntary redundancy, An Post has the gall to announce that around €10 Million will be invested in completely overhauling An Post's digital presence, all of which can be deleted at the push of a button or zapped in a potential extreme solar flare or a power failure rendering it useless. 
They also acquired the domain name anpost. com from a US company for €10,000, despite already having and using anpost .ie. Globalis
Continue reading…
Posted on
Leave a comment
Steve Reports that Google is planning a return to China with a censored search engine.
Elitism: This most important term is not actually the elite, you can be part of the elite and still be on the side of the people, but elitism, elitism is an ideology that prioritises the interests of those at the top, and has been the dominant ideology in American politics for the last few decades. A big part of elitism is globalism, the idea that we should put some vague notion of the Global interests ahead of the National interest.
There was a story this week that is a perfect encapsulation of elitist globalist thinking and I want to start with it tonight.
It was reported that tech giant Google is working with the Chinese government to develop a search engine that implements the regime's censorship of information it does not like.
This is part of Google's plan to get back into China after it pulled out in 2010 in protest of the Chinese Governments hacking of Gmail.
Posted on
2 Comments
It is clear that given the inevitable and impending choice between a democratically elected Right Wing Government or Sharia law in A UK Caliphate, the Establishment and Political Elites (LibLabCon = LIBerals, LABour and CONservatives), have decided UK will be an Islamic state.
This is not hearsay, the facts and actions of successive treasonous UK governments (which are withheld from mainstream media), clearly prove this. They ban anyone who has a hint of association to the right from entering UK whilst allowing an Islamic Hate preacher, who was banned in Pakistan for being too radical, to freely enter UK! They allow the Home Office to be captured by a Far Left Wing Hate group, deceitfully calling themselves "Hope Not Hate", as is common practice amongst the traitorous Left, who will stop at nothing to destroy our hard won national freedoms, just so that they can rule. Hope Not Hate were most likely behind the banning of Selner, Pettibone Lauren Southern and Bachman in their
Continue reading…