NOT OUR GOVERNMENT! Catalunya is certainly not alone when it comes to the oppression of people's desire for self determination. Even though Belgium has been without a government for years, there is great dissatisfaction among Flemish citizens in Belgium, over the impending installation of a Walloon-left government of the Belgian state. Just like in Catalunya, more and more marches, protests and demonstrations are being held, but it is difficult in the time of the CCP virus, because the false government blocked demonstrations, such as the demonstration announced last weekend in Mechelen, which was suppressed with dictatorial methods by Open VLD. Even the Flemish Lion flag was banned! But Vlaams Belang have announced an original protest action, which is entirely 'coronaproof': a vehicle convoy caravan to the capital Brussels!
The Flemish national party is clear: 'Words in parliament, the newspapers and social media are important. But now it's time for action. We need You for that. It is just so that we can still put pressure on the malicious plans of the anti-democratic elite in the ivory tower of the State. Our loud voices of protest – and our car horns – will resound through the walls of their back rooms. And if we have to close Brussels for this on a Sunday, then so be it!"
The convoy as a means of action was popular in the 1960s, when the car became popular, but fell into disuse as traffic congestion became longer, and fuel prices rose. But now the VB is making a "resurrection": the caravan is back, and how! The VB announces columns from meeting points in each Flemish province, and for the time being calls Heysel the end point. However, it can still change, or so it sounds.
If the video does not load above, check here: https://www.youtube.com/watch?v=7Wsl7z5HXTg
The reason for the protest is well known: "Belgistan" has long since ceased to be a democratic state, and constitutional freedoms have long been abolished for Flemish nationalists, certainly in Brussels. The Brussels political bandits will therefore definitely ban the action, it will have to be enforced on the street, in court or in the facts. The end of the convoy protest is indeed not here yet…
The original action is announced with the video message above, which states that it is not just a VB action, but that a Flemish front must be formed to prevent a Walloon-left Vivaldi government.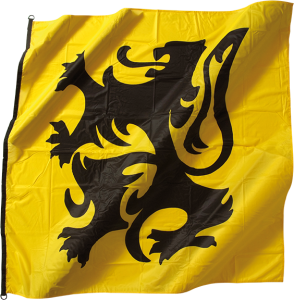 Read also: 115 Fakugees Caught Going On Holiday To Their "Dangerous" Home Country This Year Already From Belgium! All Paid For By Hard Working Gullible European Taxpayers
---