#WhiteLivesMatter In this video that has been banned from social media, Black teens can be seen asking the girl to put the baby down so they can beat her up, when she refuses, what appears to be the youngest black, who was clearly itching to start fighting, grabs the white girl by the hair and starts beating her up, sending the poor baby flying!
The Rowlett police have confirmed that this video that has been shared on social media this week, of a white girl being assaulted while she holds a child in her lap, occurred at a Garland ISD elementary school last Friday.
Police have been investigating the video since they were made aware of it, and are searching for the suspect that led to the assault.
#BlackLivesMatter = Community Destabilisation. It appears blacks have declared war on whites…
You can take the bantu (negro) out of Africa, but you cannot take Africa out of the bantu!
Here is a challenge: Let's see if we can find the same scenario with the races reversed… good luck with that.
Help us make these savages accountable! Please share!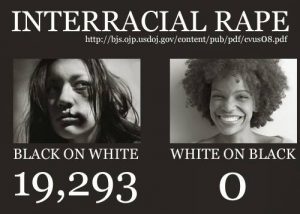 Read also: Black Trump Supporter Sucker Punched And Chased Down On The Street In California
---