Cold Hard Truth: American chat shows are well known for trying to be controversial and this one inadvertently revealed a cold hard truth that very few liberals would discuss, never mind admit. This video shows how just 6 Black men have 87 kids from 50 different women! That is 137 people who are going to struggle with life being disadvantaged thanks to the irresponsible selfish self indulgent actions of these 6 men!
Black men are by far the main reason why blacks are stuck in the poverty socio economic trap, rife with gender based violence, sexual assault, drugs and criminality. They are feral and out of control to put it bluntly, but this is not isolated to African Americans, as you will find it in the townships of southern Africa all the way up to deep rural Western Africa… it is cultural and historic…
It is common in the townships and squatter camps of South Africa to find a black man who has half a dozen "wives" (one for each day of the week), who feeds and breed him on the day he decides to visit. Often she is under the impression he is out there looking for work most of the week, when in reality he is being serviced by his other women. However lets be clear, no one is holding a gun to these women's heads, forcing them to breed… social grants also have to carry a big share of the blame here.
Indeed, socialists want to control everything and put a permit or licence on everything, so maybe they should introduce a licence to have kids? But once again, like gun laws, that would affect the law abiding people only and black men will just carry on regardless. Socialism does not work because it depends on masses of poor people to swindle out of their money and votes.
This occurs a lot in the muslim community too because they can legally do it, and their religion encourages the use of it as a weapon of conquest!
HOWEVER WHITES ARE NOT ALLOWED TO HAVE MULTIPLE WIVES BY LAW!
If video does not load above, watch here: https://www.bitchute.com/video/5BDKf23gwsHU/
So, even the law is designed to commit white genocide because, the iceberg below the surface is that these black men are literally stealing resources away from other cultures and races! They are literally breeding white people out of existence because whites choose to have less kids, so that their kids can have a better quality of life. Blacks then come and demand resources from these very same white families that made the sacrifice of having less kids! Who thanks to mass media induced white guilt, end up giving in to the these aggressive demands!
Furthermore, to add insult to injury, these black kids will use up a higher proportion of national, educational, social and welfare resources, pushing whites aside, especially when they come with their victimhood and black lives matter propaganda!
This is clear genocide, whether it is deliberate, manipulated, endemic, cultural, or accidental, it is still genocide.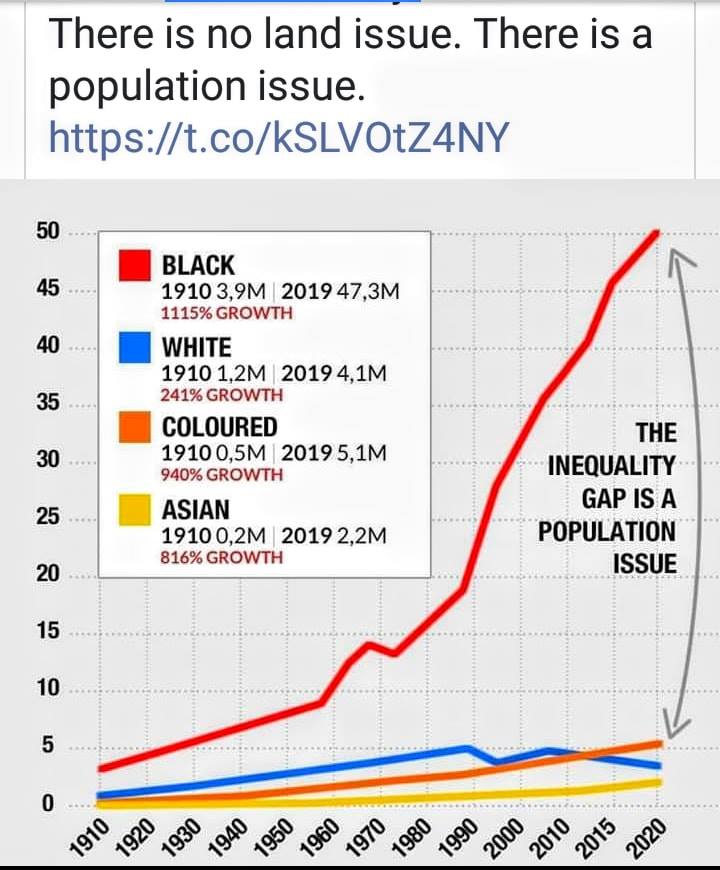 Read also: Soweto is 1,000 Times More Racist Than Orania! Yet Lesufi, The Afrikaans Hating Black Supremacist Threatens Orania's Constitutional Right To Exist!
---