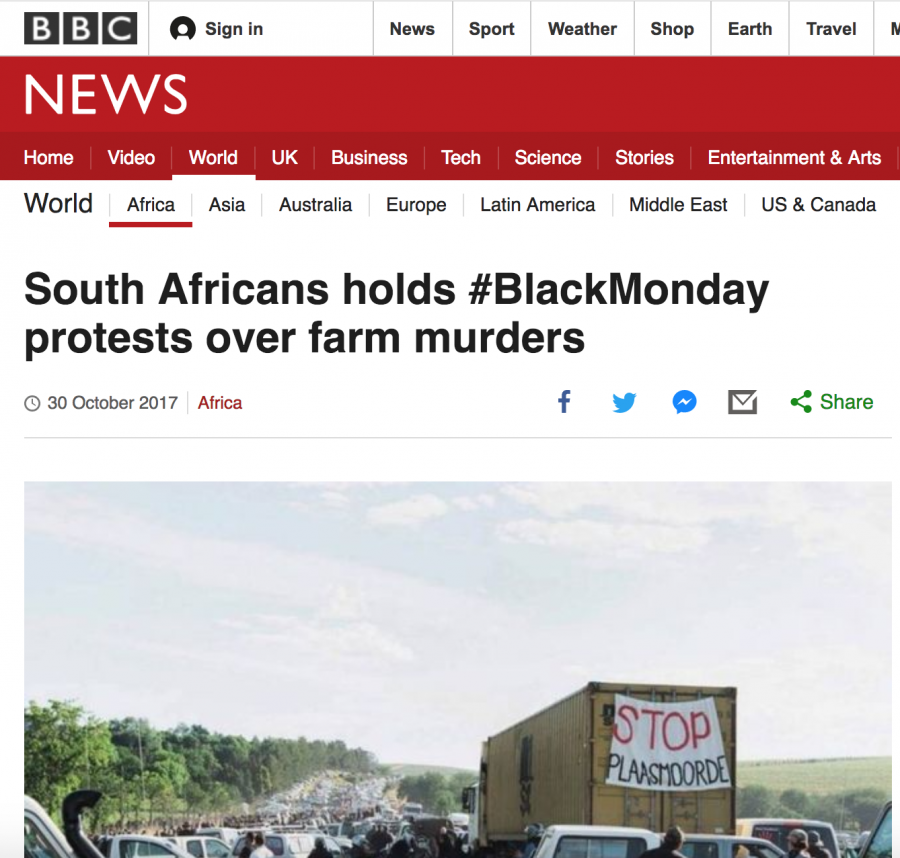 However, the brandishing of the old apartheid-era flag by a handful of racist supporters appears to have destroyed the plea for help that those gathered were trying to send to the outside world.
And so instead, as seen in this excerpt from Australian news site news.com.au – this is the message that many international outlets received:
"Pumza Fihlani, a South African journalist with the BBC — which dismissed the "idea that white farmers are being targeted" as one that had "been going around for some time" but was not supported by the statistics — accused the protesters of causing racial divisions after some were seen carrying the apartheid-era flag."
The videos and photos that showed the majority of protesters creating racial unity, rather than division, were spoiled by the insensitive out-of-touch behaviour of a few.
As many of those gathered together yesterday know – most people were mourning the deaths of all farmers – black and white, and the murders of farmworkers and civilians around the country from townships to city dwellings… in a country where people have had enough of the insane murder rate – 52 people per day.
But unfortunately, even the country's own ruling party, the ANC, deflected that message by issuing a statement which focussed instead on the racism of some rather than the anti-crime message of many.
An eNCA journalist also shared outdated photos that included the burning of the new flag – and, after finding out the photos were from years ago and tweeting acknowledgement that he had "severely erred in sharing them", he did not delete them until Tuesday afternoon.
Likewise, right-wing racists were engaged in similar activity yesterday – sharing outdated videos and photos (some even from the '60s!) with the purpose of spreading fear – rather than focusing on moving forwards together and spreading a good message.
There is no doubt in South Africa that there is a racist agenda amongst a minority on both sides – but the majority of South Africans yesterday showed that there are enough good people who want to live in harmony, and that together they can achieve this.
Spreading hate does not help South Africans on either side of the racial divide. As Maps Maponyane tweeted yesterday: "Hate is not the solution."
World Headlines After South Africa's #BlackMonday
From the USA: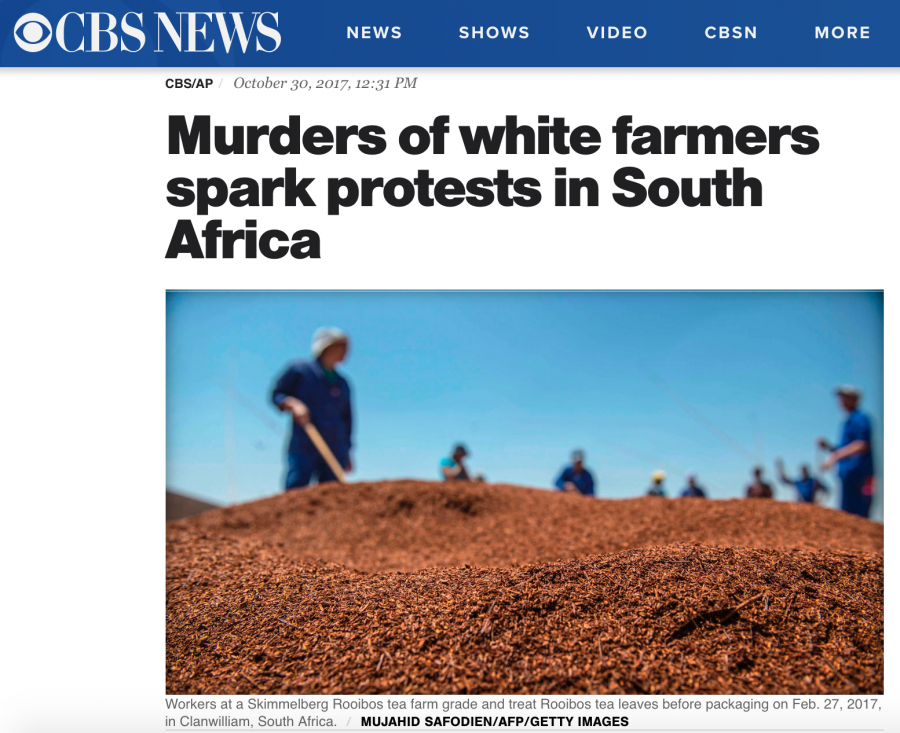 From Ireland: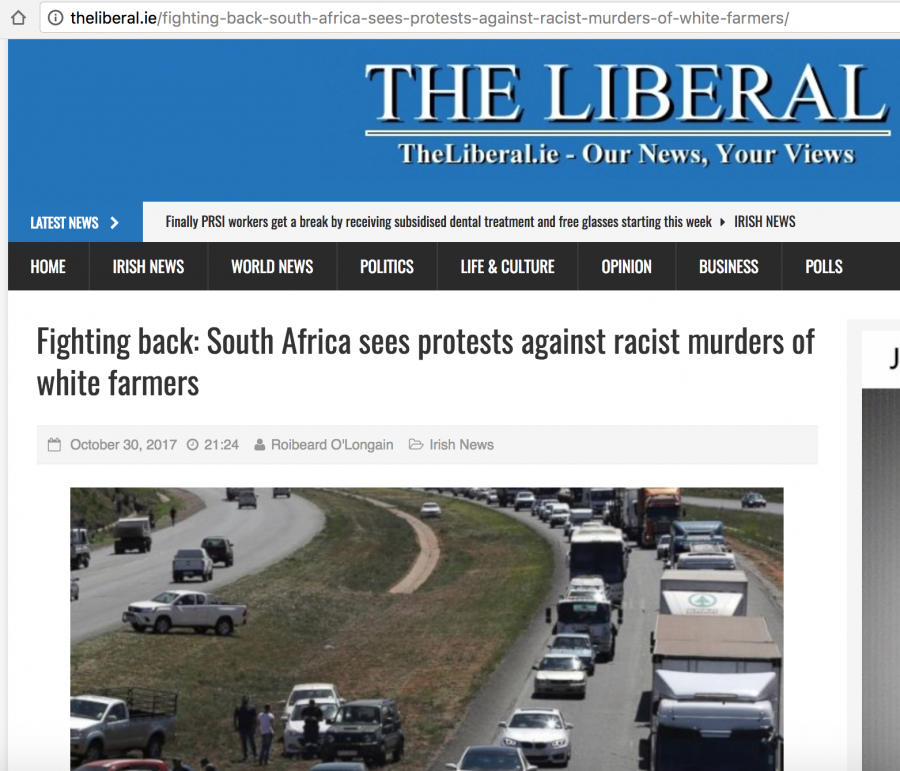 From Al Jazeera, Qatar:

From news.com.au, Australia: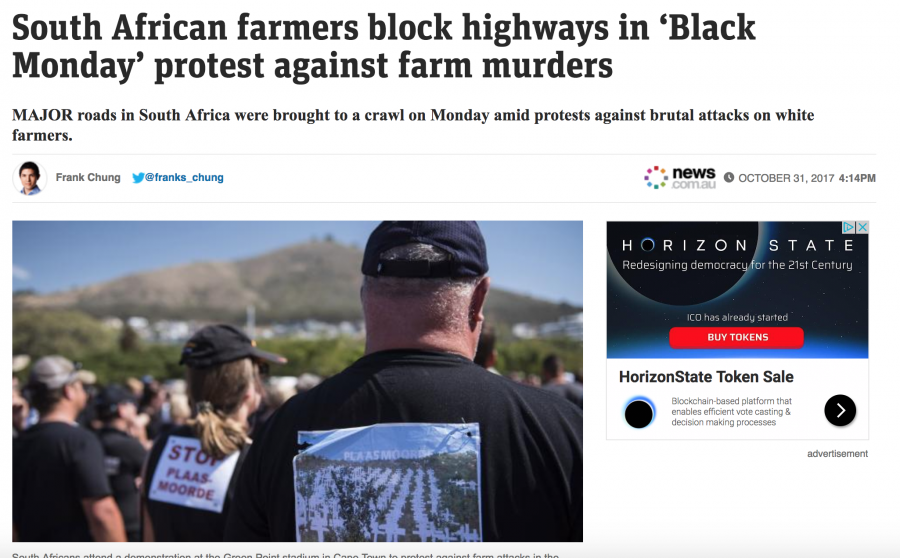 From Ghana: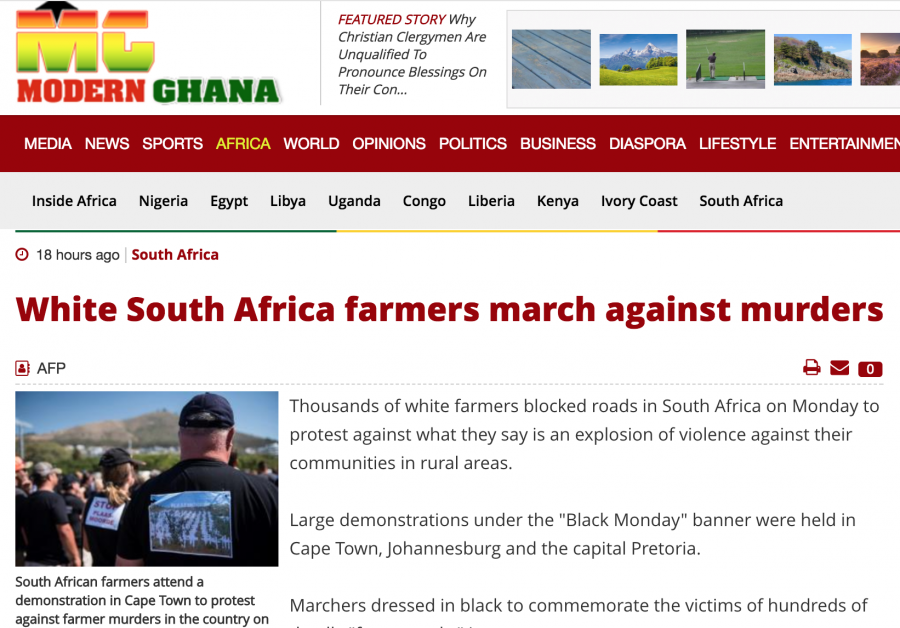 Civil rights organisation AfriForum announced it will be planning an international day of protest against farm murders on 21 November, followed by a protest march on 25 November on which day a memorandum will be delivered to the president.
On Sputnik, Russia:
On Sky:
Spotted in the USA