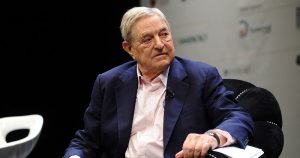 JOHANNESBURG — Lord Peter Hain has found himself playing another key role in South African history. Born to anti-apartheid activist parents, who were forced into exile in 1966 after being jailed and banned, Hain went on to lead campaigns to stop South African sports tours during Apartheid. A former British MP and Cabinet Minister, he is now in the House of Lords and has started fighting injustices in South Africa once again, this time by helping put the Gupta-Zuma corruption saga on the map. This week, he succeeded in getting the UK's Serious Fraud Office to start taking a closer look at dodgy Gupta transactions that may have gone through two UK banks. But while many South Africans will be hugely appreciative of Hain now, he wasn't always so well-liked. His efforts to ban South African sports tours caused significant hurt among some South Africans during the 1970s and 80s. But one person who was hurting from the Apartheid sports bans, former Volksblad journalist Johannes Wessels, has expressed his belated appreciation for Hain in this open letter. – Gareth van Zyl
The Right Honourable Lord Hain of Neath
(Since the protocol formalities remain for one steeped in Republicanism a difficult bridge to cross, allow me to venture further with a "Dear Peter". And you will appreciate that for an Afrikaner who was often annoyed by your actions to isolate our sport teams and later our economy, adding the "Dear" in itself is not the smallest of steps to take…). So…
Your actions to alert the British authorities and public about the rampant corruption robbing ordinary South Africans of quality public services are relevant.
You were not my hero figure with your activism to isolate South Africa from international sport. In the 70s my journalistic work (at an Afrikaans daily) from time to time took me into the townships. I realised then that the grand scheme of apartheid was a mirage. But more importantly, my interaction with Coloureds and Africans (there were no Indians in the Free State Province!) exposed me to the injustices of racial discrimination at numerous levels (not to mention the political sphere). Restrictions like job reservation, denial of access to first class universities as well as ridiculously offensive practices like separate lifts, entrances and restaurants undermined my youthful conviction of separate but equal streams for different races.
It was also clear to me during the 1971 tour of France through South Africa that it was discriminatory to see a black Frenchman (Roger Bourgarel) taking to the Free State Stadium in the test against the Springboks whilst black South Africans were restricted to a limited number of seats in a corner of the Stadium.
Despite that, I did not appreciate your actions calling for the isolation of South Africa, since in a certain sense your actions appeared to me to be similar to that of John Vorster: as he denied us from seeing Basil D'Oliveira batting for the MCC against the bowling of Proctor and Pollock, you denied us from seeing Barry Richards and Graeme Pollock taking the English bowling attack apart on Lords, Trent Bridge and The Oval.
The reason why I did not appreciate these calls was rooted in my conviction that contact facilitated change. My personal interaction with a Trevor Barlow of Heidedal in Bloemfontein, talking to Ernest Buti, and (in 74) to Alan Boesak, convinced me that through contact our common humanity can emerge to change our ideologically induced perceptions of one another. I thought that a Garfield Sobers and the West Indies playing Bacher and his Boks on a neutral field in England would have been a major persuasion to convince white South Africans that talent cannot be reserved like jobs and that it could facilitate transformation in South Africa.
Your voice against the discrimination in South Africa was not a sole voice in the late 70s and early 80s: it was part of a growing choir. There were the voices of the Reformed Churches of the Netherlands, of academics in Toronto and Amsterdam and Birmingham, and, like the sand of the seas, innumerable people who were (justifiably) angered by blatant racism.
Those voices triggered (within Afrikaner circles) a growing rethink about the non-ethical situation we found ourselves in. In 1975, there came, from the Dopper bastion in Potchefstroom, a critical call for reform that was reported in the Sunday newspaper Rapport as "Geleerde Opstand" (Learned Revolt). There came further critical voices, in the form, for example, of the Koinonia Declaration, and from within the Afrikaans churches, a growing cloud of witnesses testified about the need for radical reform.
Sports isolation led to financial sanctions, which in turn tightened the screws on the South African Government. The decision by Chase Manhattan Bank in 1985 not to roll over a loan to South Africa was probably "of far more consequence than the battle of Cuito Cuanavale, even though the former hardly figures in the new official history", as Stephen Ellis observed in External Mission: the ANC in Exile.
Which brings me back to your questions on state capture, money laundering and corruption addressed to the Chancellor of the Exchequer, requesting action from the National Fraud Office and the Financial Conduct Authority.
I want to express my respect and gratitude to you for sticking to this since these questions demonstrate that your critical engagements are based on a deep commitment to fighting injustice. I appreciate that all the more since it indicates that you expect conformity to established humanitarian and civilised norms, irrespective of whether these are trampled by Afrikaner nationalists or by ANC populists.
I have often wondered why the Bob Goudzwaard's and Bas t'Gaay Fortman's of the Netherlands, the Henk Hart's of Canada and the churches and universities of Europe, England and North America who were so vocal during the anti-apartheid phase are now so silent. Could it be that they simply ignore the gross injustices caused by the ANC cosying up to Mbeki's AIDS denialism and to Zuma's disrespect for the Constitution and his misuse of public funds as typical of Africa and that one should tolerate these "mistakes"?
If that is the case, it would imply gross racism, since it would mean that a black government should not be expected to conform to norms that the old white government were measured against.
As I had wanted the French, when they toured (again) in 1975, to play against a Springbok team comprising the best South Africa could provide, you want to see a Government that can honour the Constitution.
Therefore, my belated appreciation: Hou Koers! I would say. Your consistency has persuaded me that you are indeed honourable and that you never needed a formal title to proclaim that.
I thank you.
JOHANNES WESSELS
Bloemfontein
By Johannes Wessels/BizNews