George Soros and his liberal cabal are set to take over South African media house Mail & Guardian, which is completely bankrupt (as most left wing media houses are, needing to be artificially sustained by globalist Oligarchs). The Media Development Investment Fund (MDIF) which was started by George Soros, will be the new owners of the South African media group Mail & Guardian soon, if M&G's board accept the proposal that will change its ownership structure, after which anti white racebaiting will go into overdrive in SA.
George Soros has a long history with, and already has invested deeply into the far left in South Africa. From funding the DA, antifa and Black Lives Matter, to for instance Reclaim the City, a Soros-front, which occupied two provincial government buildings in 2017, in the hope of pressuring local authorities to hand out "affordable downtown accommodation" in Cape Town for free. But they drew no distinction between "affordable" and "free" housing and attempted to use the typical racebaiting tactic Soros is so well known for, which is why he funds Black Lives matter amongst others..
According to a report that values M&G Media's assets, which was prepared by corporate finance firm Merchantec Capital and accompanies the circular to shareholders, the company has a negative net asset value of R20.5-million, making it technically insolvent. In other words, M&G Media's total liabilities exceed its total assets by R20.5-million according to a report by Business Maverick.
Under the restructuring plan, MDIF will subscribe for more M&G Media ordinary shares, increasing its shareholding from 10% to 62.5%. The restructuring plan, which involves MDIF taking ownership of M&G Media and current majority shareholder Trevor Ncube's subsequent resignation, was initially announced by the company in December 2017. But according to the 20 December 2019 circular, M&G Media shareholders will be invited to a general meeting only on 21 January 2020 to discuss and vote on the proposed restructuring according to Business Maverick, an online news website.
MDIF, which has invested in more than 100 independent publications across 39 countries, has a history with M&G Media dating back to 2003 when it extended a loan to the local media company. According to its website, George Soros provided the initial $500,000 funding in 1995 for MDIF. The shadowy oligarch liberal activist Soros, who made his money betting against the British Pound – has pumped over $30 BILLION of his own money into his foundation, called the Open Society Foundation, with its aim being driving an international campaign to remove American and European borders. Strangely no borders of Muslim countries are targeted.
Soros and his cabal apparently believes that the only way to change the world is to remove all forms of national identity and sovereignty for white nations like the United States of America and European countries. He wants to achieve this by completely opening the borders of the US and Europe for immigration from Muslim and African countries. Soros believe that having a populace without any culture or identity will save the world and obviously also serve his business interests at the same time…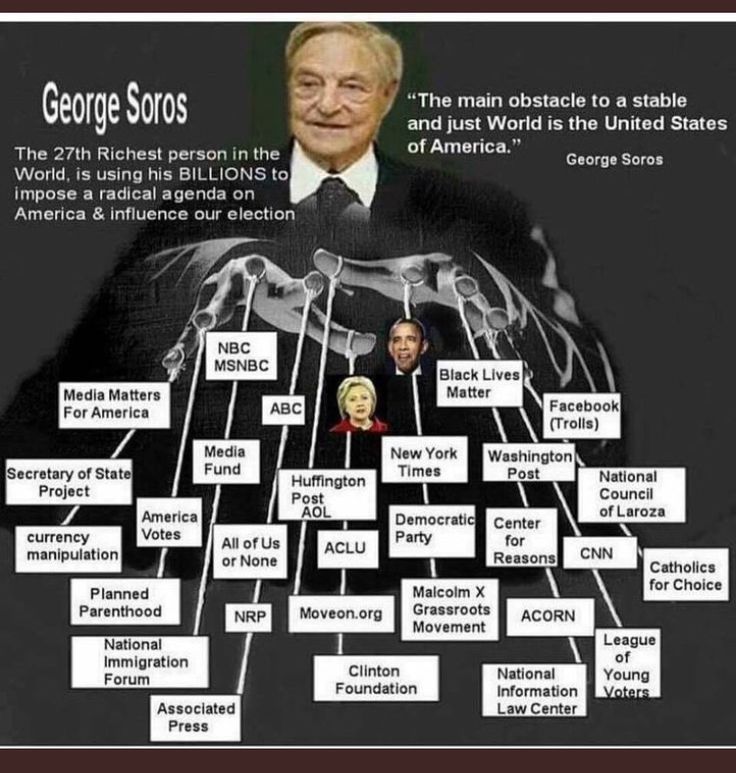 See also: "Make Africa Part of Europe" – World Supremacist George Soros Invokes The Oldest Communist Trick: Problem, Reaction, Solution!
---