VOX a patriotic political party that vows to "defend Spain" from immigration, independence movements and political correctness. Suddenly being called "far right" by the left wing mainstream media seems not so bad anymore… in fact it appears to be the only hope for the future of our nation states.
Posted on
Leave a comment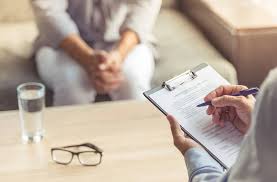 A leaked Open Society document shows the George Soros organisation are funding the Immigrant Council of Ireland (ICI) and NASC to lobby the Irish government to increase migrant citizenships and to then politically mobilise those migrants to take political control. Yet patriotic Europeans are kept out of politics through castigation and insults. Traitorous head of the Immigration Council of Ireland (ICI), Brian Killoran, thinks that now that Ireland is apparently a diverse country, migrants have to have more of a say in how the country is run and is wondering how to encourage migrants to get into politics. 
What is not being discussed or researched is how to get indigenous people opposed to migration into politics, so that they can have representation and have their views and feelings voiced. According to the latest Attitudes to Diversity study, 59% of Irish citizens want to ban Muslim immigration. 42% want to ban European migration and 75% want to ban Roma migratio
Continue reading…
Posted on
Leave a comment
Health experts are warning that a potentially lethal parasitic disease from South and Central America, spread by 'kissing bugs' has taken hold in the US and Europe, with more than 300,000 Americans contracting it. This news comes at the same time that a record-breaking 41,000 cases of measles have been registered in Europe so far this year resulting in 37 deaths, according to new statistics provided by the World Health Organization (WHO). The figure is almost double the then-record breaking number of 23,927 cases recorded in 2017. This will put an even heavier strain on the already struggling Health Services in Western nations as exposed by a nurse in Germany.
Posted on
Leave a comment
As yet another Italian coastguard ship carrying more than 900 illegal migrants was allowed to dock in Sicily on Wednesday, shortly after Italy controversially turned away a NGO vessel with "rescued" migrants on board, the illegal scam that is migrant "rescue" perpetrated by the Establishment and Far Left is starting to become clear.
The Diciotti ship arrived at the port of Catania where the coastguard told AFP there were more than 900 migrants, who were allegedly "saved" in multiple rescue operations off the coast of Libya.
As has been proven on countless occasions, this is an outright lie! Just as deliberately falling pregnant (having an "Anchor Baby") in order to gain residency to remain in a country is a lie. Deliberately towing people out to sea, so they can be "rescued", is a lie and scam and an evil crime against humanity!
These NGOs and their staff should be warned that as per
Continue reading…
Posted on
Leave a comment
After nearly three quarters of a million African migrants have invaded Italy, the new government has said no more and banned the left wing migrant ferry ship 'Aquarius' with 629 african migrants on board from docking at its ports. Italy's new government says it's been left alone by the EU to deal with the uncontrolled influx of refugees.
"This EU is not showing solidarity," Prime Minister Giuseppe Conte said, adding that "Italy has to deal with the problem" of illegal human trafficking and migration flows "all by itself."
He pointed out that some EU states shut their borders and refused to co-operate. Italy demands an equal share of migrant intake to be distributed across the bloc, something Conte raised at the G7 meeting this past weekend.
Matteo Salvini, Italy's Interior Minister and Northern League party leader decided to ref
Continue reading…
Posted on
Leave a comment
In an interview from prison in Germany, exiled Catalan leader Carles Puigdemont has said: "I'm not a criminal".  The Catalan president in exile, Carles Puigdemont said he is "not a criminal" in the first interview since his arrest. The exiled leader reaffirmed the region's campaign for independence, saying it's based on democracy and non-violence.
Continue reading…
Posted on
11 Comments
Carles Puigdemont, the democratically elected Catalan leader who fled Spain has been detained in Germany, whilst Clara Ponsatí, who fled to Scotland, is to hand herself over to police, according to their lawyers.
An arrest warrant had been issued for Puigdemont in Finland after the former president visited the country for talks with lawmakers. He was returning to Belgium, where he lives in self-imposed exile, when he was detained by German authorities after crossing the border from Denmark.
Continue reading…
Posted on
1 Comment
300 Years ago "The Establishment" collected African Workers off the coast of Africa from Human traffickers. Today, "The Establishment", in many cases the same old money and families, are AGAIN collecting African Workers off the African Coast! Stop the Migrants or We The People Stop Paying Taxes! Let the Liberal Traitors Pay! Hundreds of years..
Continue reading…
Posted on
1 Comment
Is it time for Alt-Media and Alt-Academia? The contentious "Out of Africa" myth has been debunked again after a 1.2 Million Year old HUMAN jaw bone was found in Europe, a Million years BEFORE modern man allegedly left Africa! Yet again evidence has surfaced which the mass media tries to hide which goes against everything..
Continue reading…