Posted on
1 Comment
It seems the Irish Occupation regime's decision to open FOUR Direct Provision centres in quick succession has drawn sharp objection, not only from indignant locals, but has also prompted a secret visit from conservative documentary maker Lauren Southern, whose documentary "Farmlands" about Farm Murders in South Africa (see video at bottom) has received wide acclaim with over 2 Million views on youtube.  Lauren is working on a new documentary entitled "No Borders".
The far left organisations behind the invasion of Ireland, like the Irish Immigration Council, the Irish Refugee Council, Refugee Integration Agency, Dept of Justice, etc. etc, resorted to sending out an emergency alert to all direct Provision centres to warn their profit units (migrants) about the bad boogeyman (rayyyssists!) who would offer them bribes to do an interview.
Whilst this claim is totally false, Lauren has confirmed to Irish news that she does not pay anyone:
Lauren stated: "Wow. I
Continue reading…
Posted on
Leave a comment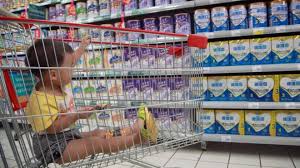 When You Wake Up as A Minority in Your Own Country, Remember South Africa's Cry for Help and it's Warning to the West!
In order to remain fully independent and not compromised or subservient to globalist advertisers or special interests, IrishNews.net relies on our readers, listeners and viewers for funding and support and we thank you for your patronage and patriotism.
[embed]https://youtu.be/Qr9HPKNwvRU[/embed]
Please do consider making a donation, once off or regularly per month via:
Alternatively please consider booking your Rental Car hire or Hotel booking from the search forms on our website.
All proceeds are used to grow and promote our platform and service.
Thank You.
---
Continue reading…
Posted on
Leave a comment
So, the NEW WORLD ORDER was not a conspiracy theory after all! The world supremacist United Nations and its greedy Multinational sponsors have schemed and planned and goaded and manipulated and bribed over the last few years, culminating in acceptance of their contract with the devil on December 11, 2018 in Marrakech, Morocco. where all our treasonous leaders will sign over authority for all our country's borders, to the United Nations.
Posted on
Leave a comment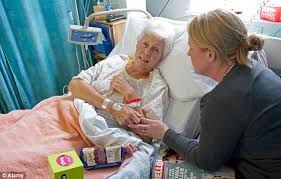 Dear Mrs May – Prime Minister of GB
I fear you made a terrible error of judgement in Cape Town when you failed to condemn the ANC regime's proposed racist land grab.
Millions of South Africans and Brits can't understand why you appear to be in favour of collective punishment based on race. Your apparent show of support for the race based landgrab in South Africa is not only an attack on South African farmers but in the long run it cannot possibly be in the interest of Britain.
https://www.youtube.com/watch?v=9TPOv7q2vPA
There are already reports that some tenants have stopped paying rent, arguing that the farms/homes they rent will soon be expropriated and the title deeds signed over to them. Property owners in South Africa are now unable to find people willing to buy their houses. Farmers are reluctant to invest in new plant and agricultural machinery.
It's a great tragedy that you appear to have endorsed this lunacy that will bring South Africa to its knees. Th
Continue reading…
Posted on
Leave a comment
PUBLIC HEALTH WARNING! If your Dating APP or Dating Sites does not allow you to choose the race of your preferred potential matches and dates, delete your profile now! There are many dating services that DO allow you to set the preference of your intended partners! (Here is an example of a dating site where you can specify what races you want contacting you). 
So you thought it was bad enough that the genocidal left and supremacist tech giant firms do not allow dating sites purely for white people, whilst allowing and  promoting many sites purely for Blacks or Asians, as hypocritical and racist as that is, they have now crept even lower into the gutter and plan to manipulate you into racemixing by fiddling with the algorithms… as if their constant mainstream media pro racemixing propaganda were not enough!
As most true believers in true diversity, not the false diversit
Continue reading…
Posted on
Leave a comment
In what can only be describes as cynical and badly thought out, the globalist United Nations and IOC has come up with a ridiculous plan which proves that the entire International Refugee system is nothing other than a globalist scam and sham to destroy Nation States. The hapless International Olympic Committee (IOC) has announced it will form a special team of competitors, with refugee status for the 2020 Summer Games in Tokyo, TO COMPETE AGAINST THE VERY COUNTRIES THEY ARE ALLEGEDLY FLEEING FROM? Really? Clearly they are thus not in danger and not fleeing and all that is just an excuse to feed the brainwashed masses watching TV…
The crazy decision was taken on Wednesday during an IOC session in Buenos Aires, Argentina, which is hosting the 2018 Youth Olympics. IOC president Thomas Bach stressed that the initiative was introduced in an attempt to unite and socially integrate displaced
Continue reading…
Posted on
Leave a comment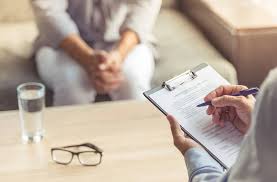 A leaked Open Society document shows the George Soros organisation are funding the Immigrant Council of Ireland (ICI) and NASC to lobby the Irish government to increase migrant citizenships and to then politically mobilise those migrants to take political control. Yet patriotic Europeans are kept out of politics through castigation and insults. Traitorous head of the Immigration Council of Ireland (ICI), Brian Killoran, thinks that now that Ireland is apparently a diverse country, migrants have to have more of a say in how the country is run and is wondering how to encourage migrants to get into politics. 
What is not being discussed or researched is how to get indigenous people opposed to migration into politics, so that they can have representation and have their views and feelings voiced. According to the latest Attitudes to Diversity study, 59% of Irish citizens want to ban Muslim immigration. 42% want to ban European migration and 75% want to ban Roma migratio
Continue reading…
Posted on
Leave a comment
Hungarian Prime Minister Viktor Orban delivered a fiery speech to European lawmakers in Strasbourg, before they began deliberations on suspending the country's key EU rights due to his government's policies. Orban accused the "pro-migrant majority" of having "already made up their minds" to invoke the European Union Treaty's Article 7 against Hungary, for its treatment of migrants and minorities, and the ruling party purported abuse of the law and suppression of media freedoms.

Continue reading…
Posted on
Leave a comment
French President Macron has declared war on Europe and has said leaders of Hungary, Italy and other patriotic nations were right to see him as their main opponent, thereby upping the ante in the bitter European debate over mass immigration policies.
Hungarian Prime Minister Viktor Orban and Italy's Interior Minister Matteo Salvini on Tuesday launched an anti mass immigration manifesto aiming at next year's European parliament elections, and countering the opposing camp led by the French and German presidents.
"There are currently two camps in Europe and one is headed by [Emmanuel] Macron," Orban said at a press conference after holding talks with Salvini in Milan. "He is at the head of the political forces supporting immigration. On the other hand, we want to stop illegal immigration."
E.U. countries are expected to go to the polls in May 2019, and Salvini has aligned himself with some of the patriotic "Visegrad" countries: the Czech
Continue reading…
Posted on
Leave a comment
A German mother has taken to Social Media to express her shock, fear and concern with a polarizing viral video which seems to have hit a chord as it received 2 million views. The mother of a 3-year-old boy, who ironically wears the liberal trademark pink hair, complains that her son cannot socialize with other kids in a public nursery, as only two out of 25 can speak German yet all foreigners can communicate with each other in their language. This situation is not unique either!
In a Facebook video post filmed on August 15, the mother, Leen Kroetsch, takes aim at German politicians for what she claims is a botched immigration policy which is forcing her 3-year-old, who has no immigrant background, to adjust to foreign and alien environment in the daycare center.
Kroetsch claims that out of 25 children, her son's group consists of only two without an immigrant background and who can
Continue reading…
Posted on
Leave a comment
Only weeks after the last attack, Africans have once again launched an attack on a Spanish Border Post in Cueta in what seems to have become the new focal point of the invasion of Europe. Flying the EU flag with victorious shouts of "Boza!" (victory!), they ran through the streets. Spain has now overtaken Italy as the top target for human traffickers ever since Italy's  patriotic leader Matteo Salvini stopped allowing migrant invasion parties to enter Italy. With its new Communist government, Spain is now a week point in Europe's defenses and the invaders and their treasonous enablers have shifted their tactics accordingly.
Seven spanish guards suffered acid and lime burns as more than 300 Africans attacked, even hurling excrement, they tried to enter European territory by storming the fence on Tuesday night. Press reports state that as many as 200 sub-Saharan Africans successfully penetrated the border fence that separates Mor
Continue reading…
Posted on
Leave a comment
Multiculturalism and Mass Immigration have not only failed to solve the Pension Time Bomb in Europe, caused by Europeans choosing consumerism over family, but has exacerbated it because migrants are generally uneducated, unemployable, disease ridden and prefer to languish on the welfare system they never contributed to. Whilst Hungary is offering free homes to parents with two or more children, Europe's liberal regimes seem to doggedly pursue the policy of aborting your own children while importing migrant children, who place an even greater burden on social health and welfare.
Singapore also tried to incentivise families to have more children but that failed as the lure of consumerism is far too strong and it failed.
Another possible solution is a new proposal to tax adults who have fewer than two children which has been m
Continue reading…
Posted on
Leave a comment
Police have charged 30 men and a woman with child sex abuse offences, including rape, trafficking and sexual assault against minors in Huddersfield.
According to detectives in Kirklees, 31 people have been with numerous offences including rape and trafficking with intent to engage in sexual exploitation.
The charges against the defendants are from offences that have occurred between 2005 and 2012 and relate to five women. The offences were committed against them as children in the Huddersfield area and are alleged to have taken place while the women were aged between 12 and 18-years-old.
The 30 men and one woman will appear at Kirklees Magistrates Court on 5 and 6 September 2018:
The defendants are:
Banaras Hussain aged 37, of Shipley, is charged with one count of rape of a female over 16.
Banaris Hussain, aged 35, of Huddersfield, is charged with one count of
Continue reading…

Posted on
Leave a comment
In what some would call karma or payback for UK's anti Christian, anti Catholic policies and attitudes, going back centuries, the supremacist UNHCR, who decides on behalf of Western nations where refugees are sent, sends Muslims to UK but sends Christian refugees to Germany or Sweden. This is also where the refugees prefer to go, further underscoring the pick and choose lottery win, that the refugee system has become. The word used is "resettlement" which indicates it is permanent with no intention that these refugees will ever be asked to return to their countries of origin. Indeed, "resettling ONE refugee plus FIFTEEN family members makes it clear they are permanently relocating people en masse! This is warfare! This is blatant kidnapping of desperate people to use be used as consumer fodder by oligarchs and multinationals and voter fraud by the occupation governments in the West.
As EuroWars reported Continue reading…