Homosexuality is the root cause for the majority of sex abuse at the catholic Church, not the Catholic Church itself, says a German cardinal who is one of the most senior German figures in the Catholic Church. He has controversially denied that sexual abuse was a problem in the Catholic Church, saying that the problem was caused by gay men rather than catholic priests.
Posted on
Leave a comment
Britain's Immigration Minister Caroline Nokes has said that a spike in illegal aliens crossing the Channel by boat was "deeply concerning", after dozens of people were rescued overnight.
Continue reading…
Posted on
Leave a comment
This is the video the Establishment, Mainstream media and Social Media Networks do not want you to see. Some mainstream media outlets like BBC and CBS are going so far as to call the islamic beheading as mere stab wounds to the neck! Facebook, Twitter and Youtube are removing this video as soon as it is being posted by users. We have decided to post it on EuroWars.org, as horrendous as it is, in an effort to make people realise the barbarity they are welcoming with open arms, and also in the interest of not censoring the brutality and inhumanity of these warriors and servants of Allah, but also to highlight the deceit that Mainstream media and the Establishment is practicing in the name of false virtue and oil cash.
You wouldn't think the much vaunted 'Religion of Peace,' would need public relations interference by the mainstream media, establishment and global tech elites, but that's exactly what Islam is ge
Continue reading…
Posted on
Leave a comment
The Life of A Child Bride in Islam TODAY. By All Western Laws and Norms, Mohammed WAS a Pedophile…
963 Girls under 10 were sold off in Iran from 2016-17 – it is still happening and the left wing apologists are covering it up.
Girls are being sold by the Father to men as old as 60 for as much as 40,000 Dollars.
https://www.youtube.com/watch?v=whbs6XL95gM
Saudi Arabia has the highest number of child Brides in the Middle East, but there is no international objections…
The UN does not object either…
In the 3 Books that Muslims follow instruct them on the law Muslims must follow and how to abuse children!
These three books that followers of Islam (Muslims) follow, tells them how to live, to eat, to get in a shower, how to get out a shower, how to read, how to go to bed, even how to go to the toilet…
The more you educate yourself about Islam the more you learn it gives you no choice but to resist it…
Wake up and start fighting b
Continue reading…
Posted on
Leave a comment
For years EU apologists have constantly claimed that UK was still Sovereign whilst power was transferred to Brussels, yet here we are with the UK leader down on her hands and knees begging for permission to leave. Where are all these short sighted apologists now?  EU supremacist leader Merkel bluntly said "No way to change" BRexit deal, May's grovelling and embarrassing visit, where May even struggled to exit her car, should be the guilty verdict for all the traitors and naysayers over the years! 
Theresa May just couldn't catch a break. In the midst of her latest BRexit debacle, the simple act of opening a car door proved too taxing for the UK prime minister.
May visited three European capitals Tuesday in a desperate bid to beg for the return of UK Sovereignty and her Brexit deal, a day after delaying a parliamentary vote on the text to avoid a crushing defeat.
When May was in Ber
Continue reading…
Posted on
Leave a comment
Posted on
1 Comment
It seems the Irish Occupation regime's decision to open FOUR Direct Provision centres in quick succession has drawn sharp objection, not only from indignant locals, but has also prompted a secret visit from conservative documentary maker Lauren Southern, whose documentary "Farmlands" about Farm Murders in South Africa (see video at bottom) has received wide acclaim with over 2 Million views on youtube.  Lauren is working on a new documentary entitled "No Borders".
The far left organisations behind the invasion of Ireland, like the Irish Immigration Council, the Irish Refugee Council, Refugee Integration Agency, Dept of Justice, etc. etc, resorted to sending out an emergency alert to all direct Provision centres to warn their profit units (migrants) about the bad boogeyman (rayyyssists!) who would offer them bribes to do an interview.
Whilst this claim is totally false, Lauren has confirmed to Irish news that she does not pay anyone:
Lauren stated: "Wow. I
Continue reading…
Posted on
Leave a comment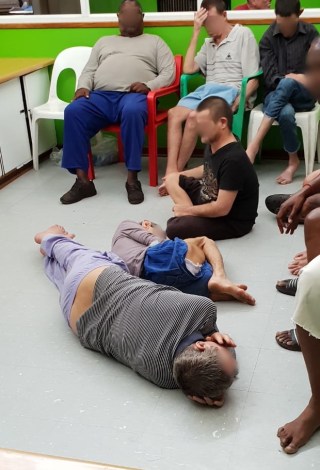 As Ireland's Biggest Trading Partner by far, UK, Leaves the EU, Careless Europhile Varadkar is pocking the UK with a stick and the Irish people will pay for his treason!
Ireland needs to deal directly with Britain not with a third party like EU where no one even speaks English!
[embed]https://youtu.be/NokSs3L793g[/embed]
We should be leaving with UK!
In order to remain fully independent and not compromised or subservient to globalist advertisers or special interests, IrishNews.net relies on our readers, listeners and viewers for funding and support and we thank you for your patronage and patriotism.
Please do consider making a donation, once off or regularly per month via:
Alternatively please consider booking your Rental Car hire or Hotel booking from the
Continue reading…
Posted on
Leave a comment
PUSHING SNOWFLAKE BUTTONS: A Group of mostly Asian passengers prevented a Muslim gang rapist from being deported to Somalia on a Turkish Airlines flight at Heathrow Airport. The Somali man had raped a 16-year-old girl in London and his accomplice went on to fight for ISIS!
Officials escorting Yaqub Ahmed on a flight from Heathrow to Turkey were forced to abandon his deportation when around a dozen passengers heard his deliberate pleas and protestations, felt sorry for him angrily intervened shortly before take-off. Third worlders know very well how to push the buttons of Westerners to achieve sympathy…
Justice really is literally blind in the UK if Tommy Robinson can get arrested outside a trial fro broadcasting something the BBC had already published, yet anyone can prevent Justice from being served by interfering with the carriage of Justice! Why are people being deported on commercial passenger planes anyway? Not only does this put the public at risk, but it
Continue reading…
Posted on
Leave a comment
Intense Bombing raids by Allied forces during the Second World War, non stop over a 3 month period, not only caused tragic devastation on the ground but also sent shockwaves up through the Earth's atmosphere which were detected at the edge of space, according to new research. University of Reading researchers have revealed the shockwaves produced by huge bombs dropped by Allied planes on European cities were big enough to weaken the electrified upper atmosphere – the ionosphere – above the UK, 1,000km away.
Researchers at the University of Reading studied atmospheric response records during the time of 152 Allied bombing raids between 1943 and 1945, using data collected by the Radio Research Centre in Slough, UK. Their findings were published in Annales Geophysicae this week.
Posted on
Leave a comment
Bundestag President Wolfgang Schäuble has told Germans to forget about the one million plus "refugees" who flooded into Germany over the past three years ever returning to their home countries.
"We should realize how difficult it is to deport in individual cases. That's why we should not foster too much hope that we can send back the majority of these people," said Schäuble.
"We should not foster too much hope" of sending them back.
He added that all efforts must be made "to integrate them into our society," before he went on to defend Angela Merkel's controversial open border policy as the "right" decision, despite the fact that it has largely ruined her political legacy and caused her approval rating to sink to an all time low.
Schäuble did concede one point to critics of mass immigration; That so-called "refugees" (the majority of whom are economic migrants) shoul
Continue reading…
Posted on
Leave a comment
While Ireland struggles under massive problems in public housing, health, unemployment and other basic sectors, one can only wonder if an extra 13.1 Billion Euros will help alleviate the problems or will it also go astray and be used by the left wing Irish Government to further its Marxist policies and invasion of Ireland by 3rd worlders?
Proving Ireland's total lack of actual independence, Apple has finally been forced to pay, and Ireland has been forced to take, the 13.1 Billion Euros it owes Ireland in back taxes by the European Union. Apple which has more than $250 Billion in cash, more than most countries, just sitting stashed in offshore accounts, could easily feed all the starving in the world yet they spend so much time and money virtue signalling about how noble and moral and "cool" they are… cool does not feed the hungry.
As a result European Union antitrust regulators plan to drop legal action against Ireland after iPhone maker Apple paid the country
Continue reading…
Posted on
Leave a comment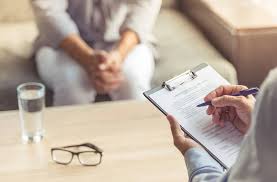 A leaked Open Society document shows the George Soros organisation are funding the Immigrant Council of Ireland (ICI) and NASC to lobby the Irish government to increase migrant citizenships and to then politically mobilise those migrants to take political control. Yet patriotic Europeans are kept out of politics through castigation and insults. Traitorous head of the Immigration Council of Ireland (ICI), Brian Killoran, thinks that now that Ireland is apparently a diverse country, migrants have to have more of a say in how the country is run and is wondering how to encourage migrants to get into politics. 
What is not being discussed or researched is how to get indigenous people opposed to migration into politics, so that they can have representation and have their views and feelings voiced. According to the latest Attitudes to Diversity study, 59% of Irish citizens want to ban Muslim immigration. 42% want to ban European migration and 75% want to ban Roma migratio
Continue reading…
Posted on
Leave a comment
A German mother has taken to Social Media to express her shock, fear and concern with a polarizing viral video which seems to have hit a chord as it received 2 million views. The mother of a 3-year-old boy, who ironically wears the liberal trademark pink hair, complains that her son cannot socialize with other kids in a public nursery, as only two out of 25 can speak German yet all foreigners can communicate with each other in their language. This situation is not unique either!
In a Facebook video post filmed on August 15, the mother, Leen Kroetsch, takes aim at German politicians for what she claims is a botched immigration policy which is forcing her 3-year-old, who has no immigrant background, to adjust to foreign and alien environment in the daycare center.
Kroetsch claims that out of 25 children, her son's group consists of only two without an immigrant background and who can
Continue reading…
Posted on
Leave a comment
Yet another video has appeared showing dozens of migrant invaders landing on a Spanish beach in a "Kalergi Boat" (semi inflatable Zodiac boat supplied by human traffickers) and in an organised pre-planned fashion jogging off in single file towards the cliffs, leaving beachgoers shocked and nonplussed at the clinical execution of the attack. The stunned tourists could only muster jokes about them heading to the nearby luxury hotel to get to the all-inclusive hotel service probably all paid for by the supremacist EU and left wing Oligarchs who promise these invaders free handouts and cash for life, which they are actually getting at the expense of the European taxpayers!
With the closure of the route through Italy, thanks to the election of the patriotic government of Matteo Salvini, Spanish beaches are becoming a frequent destination as the continents are separated only by the 30 miles stretch of the Strait of Gibraltar. You might ask why this route was not
Continue reading…