Posted on
Leave a comment
Undercover reporting from Lauren Southern, for her upcoming documentary Borderless, shows Non-Governmental Organizations (NGOs) training Muslim migrants how to lie about trauma they have allegedly experienced, and about being Christians in order to gain asylum status in Europe amongst other things. It is well known George Soros funded the printing of maps and guides with phone numbers for these left wing NGOs so the migrants could call them the moment they land (that is why they all have a phone when they arrive and guard it with their life)!
Lauren Southern is the young Christian Canadian who was banned from Fascist UK for simply critising Islam…
Ariel Ricker, the director of Advocates Abroad, which is a left wing group staffed by legal experts who help those seeking asylum, is heard admitting that "it's all acting," and is akin to "theatre."
In one part of the undercover video recorded in Greece, Ricker is heard giving an exampl
Continue reading…
Posted on
Leave a comment
VOX a patriotic political party that vows to "defend Spain" from immigration, independence movements and political correctness. Suddenly being called "far right" by the left wing mainstream media seems not so bad anymore… in fact it appears to be the only hope for the future of our nation states.
Posted on
Leave a comment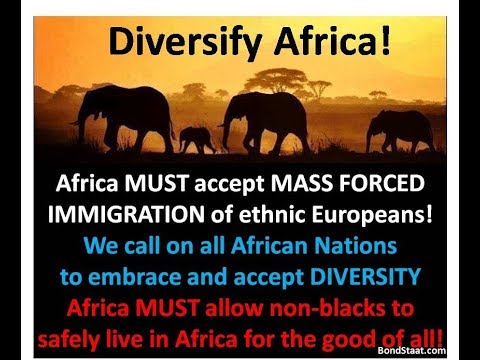 'I can't go into the city anymore': A video of common German people debating on the street over migration goes viral.
https://youtu.be/CuScO-W1AtA
In the end the Left wing traitor not only has no answer but actually admits she did it in spite and shows her childish hatred for her fellow countrymen.
---
Continue reading…
Posted on
Leave a comment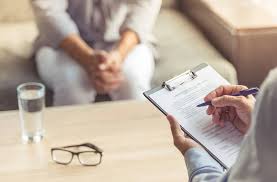 A leaked Open Society document shows the George Soros organisation are funding the Immigrant Council of Ireland (ICI) and NASC to lobby the Irish government to increase migrant citizenships and to then politically mobilise those migrants to take political control. Yet patriotic Europeans are kept out of politics through castigation and insults. Traitorous head of the Immigration Council of Ireland (ICI), Brian Killoran, thinks that now that Ireland is apparently a diverse country, migrants have to have more of a say in how the country is run and is wondering how to encourage migrants to get into politics. 
What is not being discussed or researched is how to get indigenous people opposed to migration into politics, so that they can have representation and have their views and feelings voiced. According to the latest Attitudes to Diversity study, 59% of Irish citizens want to ban Muslim immigration. 42% want to ban European migration and 75% want to ban Roma migratio
Continue reading…
Posted on
Leave a comment
Showing its desperation to suck up to the EU, the Irish Government was the only European government to break ranks and offer to take some of the "refugees" in the standoff between Italy and the EU. Italy was attempting to force EU to reform its genocidal, inept and grossly corrupt policy on mass immigration. Italy's Foreign Minister and Deputy PM, Matteo Salvini, has been holding the standoff since Monday, demanding the EU step up to the plate. Apart from pointless rhetoric, calling Italy "unhelpful", the EU unhelpfully did nothing…
During the week long standoff Salvini had said "The next ship can turn around and go back where it came from because our limit has been reached!"  Rome had even threatened to pull funding for the EU unless it agreed to take in some of those on board the Diciotti.
On Sunday, after Ireland had offered to take in some of the migrants, Italy finally disembarked all 140 migrants from the "rescue" ship that had been docked
Continue reading…
Posted on
Leave a comment
Multiculturalism and Mass Immigration have not only failed to solve the Pension Time Bomb in Europe, caused by Europeans choosing consumerism over family, but has exacerbated it because migrants are generally uneducated, unemployable, disease ridden and prefer to languish on the welfare system they never contributed to. Whilst Hungary is offering free homes to parents with two or more children, Europe's liberal regimes seem to doggedly pursue the policy of aborting your own children while importing migrant children, who place an even greater burden on social health and welfare.
Singapore also tried to incentivise families to have more children but that failed as the lure of consumerism is far too strong and it failed.
Another possible solution is a new proposal to tax adults who have fewer than two children which has been m
Continue reading…
Posted on
1 Comment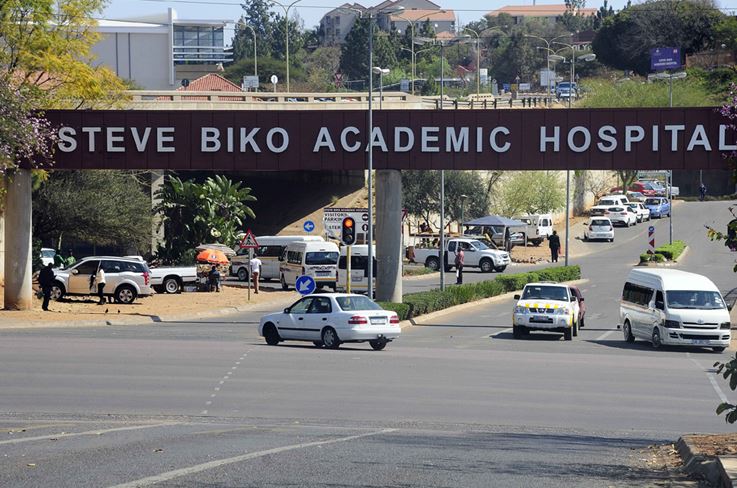 The leader of the anti-immigration Sweden Democrats has pledged his party's support for a referendum on the Scandinavian country's membership in the European Union. This could be significant given the fact that the nationalist Sweden Democrats, who promote an anti-migrant agenda, have been recently polling at a record 25 percent and are seen as among the favorites in the September 9 General Election. The country has received nearly half a million asylum requests since 2012, with migrants believed by many to be contributing to the rise in crime and social tension.
"The EU is not the way to cooperate in Europe," Party chief Jimmie Akesson said on Sveriges Radio, calling for a Brexit-style vote. "My position is that we should renegotiate the terms [of our membership] of
Continue reading…
Posted on
Leave a comment
The Republic of Ireland will soon see the launch of a new Eurosceptic party to be called the Irexit Freedom Party. It will be launched after a conference in Dublin on this September 8th at the Bonnington Hotel in Drumcondra, Dublin 9.
The new Party will headed by European Parliament veteran, Hermann Kelly, who is well qualified having served as Nigel Farage's Chief Communications Director in Brussels for the past few years. Not only does he have the right contacts in that regard, but he has already attracted a following of determined Independence loving Irish patriots.
This will be the second conference for the Irexit movement in Ireland this year with the the first 'Irexit Freedom to Prosper' Conference having been held in February when "Mr. BRexit", the former UKIP leader and popular MEP Nigel Farage, was one of the key note speakers. Hermann has also rubbed shoulders with the likes of Matteo Salvini, Viktor Orban, Vlaams Belang and other patriotic eurosce
Continue reading…
Posted on
Leave a comment
Matteo Salvini, The League (Lega) leader, Deputy Prime Minister and Interior Minister of Italy's new patriotic coalition government, has not held back his opinion that Italy's "tradition, our story, our identity" was at risk while the political left have abused declining birthrates and threat of an ageing population as an "excuse" to "import migrants". It is the left that promotes abortion on demand too.
In an interview with The Sunday Times at the historic Palazzo del Viminale in Rome, the Italian Interior Minister cautioned that a country which imports migrants instead of supporting families is "destined to die".
"We have created a ministry of the family to work on fertility, nurseries, on a fiscal system which takes large families into account. At the end of this mandate, the government will be measured on the number of newborns more than on its public debt," the Minister stated.
Italy's most powerful elected po
Continue reading…
Posted on
14 Comments
To: David Stanton, TD, Minister of State in the Department of Justice and Equality, responsible for Equality, Immigration and Integration.
Dear Sir, you requested alternatives in your interview on Clare FM regarding Lisdoonvarna. Whilst these questions from a devil's advocate might seem brash to you, the tide is turning and you will soon have to answer this kind of question to a populist movement…
Continue reading…
Posted on
Leave a comment
Tommy sat down with a visibly shocked Lauren Southern in Calais, a 22 year old conservative journalist and free speech advocate who was detained by UK for 6 hours trying to enter the UK. Her crime? Conducting a social experiment in Luton where she used words to criticise Allah.
In a recorded conversation with her father back in Canada, the police admit they do not actually suspect her of being a terrorist!
Continue reading…
Posted on
1 Comment
Tommy has been in Rome while the Italians have gone to the polls and finally voted to kick out the supremacist left wing government that let in nearly a quarter of a million migrants without permission.
The historic victory for the anti-establishment 5 Star Movement with 32% support and the massive rise in support for the right-wing from 4% to 18%, anti-Islam Lega party has shaken Europe, but it will not wake up those in power sitting in Brussels, as it has long been their stated and documented objective to forge ahead regardless, at all costs until the last man stands!
Continue reading…
Posted on
1 Comment
The Five-Star Movement has come out clearly as the top individual party in Italy's election on Sunday, while the anti-immigration Lega has also outperformed expectations, the first exit polls suggest.
The RAI exit poll predicted 30.5 percent for the Eurosceptic, anti-corruption Five Star Movement, and pegged Lega on a par with its coalition partner, the Silvio Berlusconi-led Forza Italia, at 14.5 percent. The ruling socialist Democratic Party was predicted to gain 22 percent of the vote.
Continue reading…
Posted on
1 Comment
Will May maybe be the end of May? Factions are forming in the Tory party as rumors of an imminent vote of no confidence in Theresa May continue to gain pace, while experts warn the Conservatives risk losing control of a majority of their London council seats. May's leadership has been plunged into doubt as Tory..
Continue reading…