Posted on
Leave a comment
HUNGARY'S GOVERNMENT IS greatly increasing financial aid and subsidies for families with several children, the country's prime minister said yesterday.
The measures announced by Viktor Orban during his "state of the nation" speech are meant to encourage women to have more children and reverse Hungary's population decline.
The benefits include a lifetime personal income-tax exemption for women who give birth and raise at least four children; a subsidy of 2.5 million forints (€7,817) towards the purchase a seven-seat vehicle for families with three or more children; and a low-interest loan of 10 million forints (€31,271) for women under age 40 who are marrying for the first time.
Orban, who has made "zero tolerance" for immigration his main theme in the past four years and was elected to a third consecutive term last April, said the initiative is meant to "ensure the survival of the Hungarian nation".
"This is the Hungarians' answer,
Continue reading…
Posted on
Leave a comment
Only Hungary Understands The True Existential Threat Presented By UN Sponsored Mass Immigration To Europe.
Hungary has deployed 2,300 troops to defend the southern border from 70,000 illegals that have amassed there.
By contrast Sweden allows Illegal migrants to rape 10 year children because Muslims put no value on children and women.
Continue reading…
Posted on
Leave a comment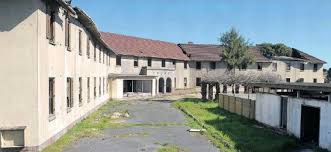 Miscegenist E.U. Uses Hungary to Continue Bluffing and Playing for Time to Continue Smuggling Africans and Asians into Europe.
Hungarian Prime Minister Viktor Orban delivered a fiery speech to European lawmakers in Strasbourg, before they began deliberations on suspending the country's key EU rights due to his government's policies.
Orban accused the "pro-migrant majority" of having "already made up their minds" to invoke the European Union Treaty's Article 7 against Hungary, for its treatment of migrants and minorities, and the ruling party purported abuse of the law and suppression of media freedoms.
https://youtu.be/vE0sILrfGEY
"Hungary will not accede to this blackmailing, Hungary will protect its borders, stop illegal migration and – if needed – we will stand up to you," said Orban, who was re-elected with an overwhelming majority in April.
Hungary is going to be condemned because the Hungarian people have decided that this
Continue reading…
Posted on
Leave a comment
IRELAND's "slavish" devotion to their "sacred cow", the European Union, is not only essentially distracting Ireland from the inherent danger of remaining tethered to a collapsing Brussels, but also from the importance of continuing good relations with Britain after BRexit, a former diplomat has warned. After all UK and Ireland had good relations prior to the EU and UK is Ireland's largest trading partner.
Writing for London-based think tank Politea, Dr Ray Bassett, warned Dublin the entire future of the bloc was "in doubt" and urged Irish leaders to put Ireland's interests first.
Concerns about the future of the border between the Republic of Ireland and Northern Ireland have arguably been made into the biggest headache for BRexit negotiators, with both sides keen to avoid the re-imposition of a hard border which would be seen as a threat to the 1999's landmark Good Friday Agreement. However the EU insensitively insisted on using it as a bargaining chip to
Continue reading…
Posted on
Leave a comment
It is ironic and tragic that even though women are usually the driving force behind pushing for more islamic immigration, a fact borne out in the demographic analysis of most elections in recent years, yet it is women who are the biggest victims in all this? Do they not care? Do they approve of rape? Do governments approve of mass rape and should European males start adopting this behaviour en masse which women and governments seem to defend, promote and protect?
Sweden has one of Europe's highest rates of sexual assaults. At 120.79 violent sexual assaults per 100,000 people, and 56 rapes per 100,000, the otherwise bleak socialist country ranks as having the second highest rate of sexual violence in Europe. 

Finland has a third of Sweden's rape rates and a quarter of its sexual assault rates. Its numbers are still far higher than most of Europe, but nowhere near those of Sweden. 

What could possibly explain the difference? This is
Continue reading…
Posted on
Leave a comment
French President Macron has declared war on Europe and has said leaders of Hungary, Italy and other patriotic nations were right to see him as their main opponent, thereby upping the ante in the bitter European debate over mass immigration policies.
Hungarian Prime Minister Viktor Orban and Italy's Interior Minister Matteo Salvini on Tuesday launched an anti mass immigration manifesto aiming at next year's European parliament elections, and countering the opposing camp led by the French and German presidents.
"There are currently two camps in Europe and one is headed by [Emmanuel] Macron," Orban said at a press conference after holding talks with Salvini in Milan. "He is at the head of the political forces supporting immigration. On the other hand, we want to stop illegal immigration."
E.U. countries are expected to go to the polls in May 2019, and Salvini has aligned himself with some of the patriotic "Visegrad" countries: the Czech
Continue reading…
Posted on
Leave a comment
A video by a Yazidi refugee who was bought for $100 dollars has exposed how her ISIS captor and abuser was ALSO given asylum in Germany where he subsequently tracked her down and confronted her! As she says on the video, this is by no means an isolated incident. Many incidents of crime, fighting and riots are a result of the feuds and conflicts having been imported from the Middle East into Europe. Maybe the V4 Claim that Poland and Hungary will have to defend themselves from Islamic Invasion from the West is not that far fetched after all?
The Yazidi teenager who was enslaved by Islamic State (ISIS) who had sought asylum in Germany has fled back to Iraq after being confronted by her former ISIS captor, who had also claimed and registered as a refugee in Stuttgart.
Ashwaq Ta'lo said that she was stopped by Abu Humam – a Syrian ISIS guard who had purchased her as a slave for $100 –
Continue reading…
Posted on
Leave a comment
Steve Reports that Google is planning a return to China with a censored search engine.
Elitism: This most important term is not actually the elite, you can be part of the elite and still be on the side of the people, but elitism, elitism is an ideology that prioritises the interests of those at the top, and has been the dominant ideology in American politics for the last few decades. A big part of elitism is globalism, the idea that we should put some vague notion of the Global interests ahead of the National interest.
There was a story this week that is a perfect encapsulation of elitist globalist thinking and I want to start with it tonight.
It was reported that tech giant Google is working with the Chinese government to develop a search engine that implements the regime's censorship of information it does not like.
This is part of Google's plan to get back into China after it pulled out in 2010 in protest of the Chinese Governments hacking of Gmail.
Posted on
Leave a comment
Matteo Salvini, The League (Lega) leader, Deputy Prime Minister and Interior Minister of Italy's new patriotic coalition government, has not held back his opinion that Italy's "tradition, our story, our identity" was at risk while the political left have abused declining birthrates and threat of an ageing population as an "excuse" to "import migrants". It is the left that promotes abortion on demand too.
In an interview with The Sunday Times at the historic Palazzo del Viminale in Rome, the Italian Interior Minister cautioned that a country which imports migrants instead of supporting families is "destined to die".
"We have created a ministry of the family to work on fertility, nurseries, on a fiscal system which takes large families into account. At the end of this mandate, the government will be measured on the number of newborns more than on its public debt," the Minister stated.
Italy's most powerful elected po
Continue reading…
Posted on
Leave a comment
In his inaugural speech, Hungarian Prime Minister Viktor Orban attacked the European Union's vision of Europe. The leader of the election winning Fidesz party told the Hungarian parliament: "The Union must function as an alliance of free nations and give up on its delusional nightmares of a United States of Europe." Orbán, who was sworn..
Continue reading…
Posted on
6 Comments
The EU has essentially admitted it is NOT Europe, and does not like nor represent what is inalienably European,  but rather that they (the EU and their partner in this Crime Against Humanity, the UNHCR), are  an invading, supremacist force fighting not only to replace Europeans, and their centuries old culture, with migrants from the 3rd world, but more seriously, committing genocide and social engineering of the worst kind, by attempting to racemix Europeans into a obedient population of racemixed consumers, on the orders of their donors, big business and Oligarchs. Disguising what is essentially enforced dysgenics and population control as something "progressive" and modern.
 
A Hungarian city's bid to become the European Union's next "Capital of Culture" was rejected by anti white EU officials because its video entry showed too many smiling, dancing, white Christians, the city's Mayor revealed.
Continue reading…
Posted on
Leave a comment
In his state of the nation speech Sunday, Hungary's Prime Minister Viktor Orban said that "Christianity is Europe's last hope".
Orban said he will continue to oppose the EU and the UN's worldwide migration plans as "Islam will soon knock on the doors of Central Europe".
"According to estimates, the proportion of immigrants will grow at an accelerated pace in the European countries west of us," Orban said.
Continue reading…
Posted on
Leave a comment
Nigel Farage recently DESTROYED the EU in an AMAZING speech that got a standing ovation. In the recent speech in Ireland, Nigel Farage exposed the con and package of lies and deceit that mainstream media, the troika government and EU have perpetrated upon the Irish people.
After illustrating the rise of freedom loving anti EU parties across Europe, he asked "What on earth is going in Ireland?" as it appeared to be an exception to this Europe wide movement.
"The Word "Europe" does NOT belong to the EU, it belongs to the European peoples" he said! He went on to ask how was it possible that Germany approved Ireland's national budget BEFORE it went to the Dail (Irish Parliament)?
Continue reading…
Posted on
Leave a comment
Hungary's Prime Minister, Viktor Orban, said he would like to make agreements with Austria on migration and on protection of both countries.
Orban will meet Austria's Chancellor Sebastian Kurz and Vice-Chancellor Heinz Christian Strache on Tuesday. The meeting will take place in Austria's capital Vienna.
Continue reading…