Posted on
1 Comment
It seems the Irish Occupation regime's decision to open FOUR Direct Provision centres in quick succession has drawn sharp objection, not only from indignant locals, but has also prompted a secret visit from conservative documentary maker Lauren Southern, whose documentary "Farmlands" about Farm Murders in South Africa (see video at bottom) has received wide acclaim with over 2 Million views on youtube.  Lauren is working on a new documentary entitled "No Borders".
The far left organisations behind the invasion of Ireland, like the Irish Immigration Council, the Irish Refugee Council, Refugee Integration Agency, Dept of Justice, etc. etc, resorted to sending out an emergency alert to all direct Provision centres to warn their profit units (migrants) about the bad boogeyman (rayyyssists!) who would offer them bribes to do an interview.
Whilst this claim is totally false, Lauren has confirmed to Irish news that she does not pay anyone:
Lauren stated: "Wow. I
Continue reading…
Posted on
Leave a comment
So, the NEW WORLD ORDER was not a conspiracy theory after all! The world supremacist United Nations and its greedy Multinational sponsors have schemed and planned and goaded and manipulated and bribed over the last few years, culminating in acceptance of their contract with the devil on December 11, 2018 in Marrakech, Morocco. where all our treasonous leaders will sign over authority for all our country's borders, to the United Nations.
Posted on
Leave a comment
Italy has turned out to be more Euroskeptic than previously imagined after a new survey revealed that a majority of Italians want to see their country following UK and crashing out of the 28-member bloc.
According to a poll of nearly 28,000 Europeans commissioned by the European Parliament's Eurobarometer, only 44 percent of Italians would vote to remain in the EU, compared to the member states' average of 66 percent, making Italy one of the bloc's most eurosceptic countries.
The figure is higher even than Britain which announced that it was withdrawing from the bloc in 2016 after 51 percent of Britons voted for BRexit.
A clear majority of respondents in Italy were convinced that things in the EU were going in the wrong direction: 58 percent, compared to just 21 percent who said it was on the right track. Most EU countries answered similarly, in fact, with a comparable percentag
Continue reading…
Posted on
Leave a comment
PUSHING SNOWFLAKE BUTTONS: A Group of mostly Asian passengers prevented a Muslim gang rapist from being deported to Somalia on a Turkish Airlines flight at Heathrow Airport. The Somali man had raped a 16-year-old girl in London and his accomplice went on to fight for ISIS!
Officials escorting Yaqub Ahmed on a flight from Heathrow to Turkey were forced to abandon his deportation when around a dozen passengers heard his deliberate pleas and protestations, felt sorry for him angrily intervened shortly before take-off. Third worlders know very well how to push the buttons of Westerners to achieve sympathy…
Justice really is literally blind in the UK if Tommy Robinson can get arrested outside a trial fro broadcasting something the BBC had already published, yet anyone can prevent Justice from being served by interfering with the carriage of Justice! Why are people being deported on commercial passenger planes anyway? Not only does this put the public at risk, but it
Continue reading…
Posted on
Leave a comment
In what can only be describes as cynical and badly thought out, the globalist United Nations and IOC has come up with a ridiculous plan which proves that the entire International Refugee system is nothing other than a globalist scam and sham to destroy Nation States. The hapless International Olympic Committee (IOC) has announced it will form a special team of competitors, with refugee status for the 2020 Summer Games in Tokyo, TO COMPETE AGAINST THE VERY COUNTRIES THEY ARE ALLEGEDLY FLEEING FROM? Really? Clearly they are thus not in danger and not fleeing and all that is just an excuse to feed the brainwashed masses watching TV…
The crazy decision was taken on Wednesday during an IOC session in Buenos Aires, Argentina, which is hosting the 2018 Youth Olympics. IOC president Thomas Bach stressed that the initiative was introduced in an attempt to unite and socially integrate displaced
Continue reading…
Posted on
Leave a comment
Bundestag President Wolfgang Schäuble has told Germans to forget about the one million plus "refugees" who flooded into Germany over the past three years ever returning to their home countries.
"We should realize how difficult it is to deport in individual cases. That's why we should not foster too much hope that we can send back the majority of these people," said Schäuble.
"We should not foster too much hope" of sending them back.
He added that all efforts must be made "to integrate them into our society," before he went on to defend Angela Merkel's controversial open border policy as the "right" decision, despite the fact that it has largely ruined her political legacy and caused her approval rating to sink to an all time low.
Schäuble did concede one point to critics of mass immigration; That so-called "refugees" (the majority of whom are economic migrants) shoul
Continue reading…
Posted on
Leave a comment
While Ireland struggles under massive problems in public housing, health, unemployment and other basic sectors, one can only wonder if an extra 13.1 Billion Euros will help alleviate the problems or will it also go astray and be used by the left wing Irish Government to further its Marxist policies and invasion of Ireland by 3rd worlders?
Proving Ireland's total lack of actual independence, Apple has finally been forced to pay, and Ireland has been forced to take, the 13.1 Billion Euros it owes Ireland in back taxes by the European Union. Apple which has more than $250 Billion in cash, more than most countries, just sitting stashed in offshore accounts, could easily feed all the starving in the world yet they spend so much time and money virtue signalling about how noble and moral and "cool" they are… cool does not feed the hungry.
As a result European Union antitrust regulators plan to drop legal action against Ireland after iPhone maker Apple paid the country
Continue reading…
Posted on
Leave a comment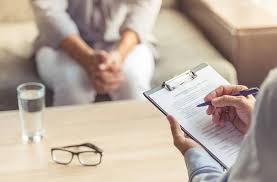 A leaked Open Society document shows the George Soros organisation are funding the Immigrant Council of Ireland (ICI) and NASC to lobby the Irish government to increase migrant citizenships and to then politically mobilise those migrants to take political control. Yet patriotic Europeans are kept out of politics through castigation and insults. Traitorous head of the Immigration Council of Ireland (ICI), Brian Killoran, thinks that now that Ireland is apparently a diverse country, migrants have to have more of a say in how the country is run and is wondering how to encourage migrants to get into politics. 
What is not being discussed or researched is how to get indigenous people opposed to migration into politics, so that they can have representation and have their views and feelings voiced. According to the latest Attitudes to Diversity study, 59% of Irish citizens want to ban Muslim immigration. 42% want to ban European migration and 75% want to ban Roma migratio
Continue reading…
Posted on
Leave a comment
IRELAND's "slavish" devotion to their "sacred cow", the European Union, is not only essentially distracting Ireland from the inherent danger of remaining tethered to a collapsing Brussels, but also from the importance of continuing good relations with Britain after BRexit, a former diplomat has warned. After all UK and Ireland had good relations prior to the EU and UK is Ireland's largest trading partner.
Writing for London-based think tank Politea, Dr Ray Bassett, warned Dublin the entire future of the bloc was "in doubt" and urged Irish leaders to put Ireland's interests first.
Concerns about the future of the border between the Republic of Ireland and Northern Ireland have arguably been made into the biggest headache for BRexit negotiators, with both sides keen to avoid the re-imposition of a hard border which would be seen as a threat to the 1999's landmark Good Friday Agreement. However the EU insensitively insisted on using it as a bargaining chip to
Continue reading…
Posted on
Leave a comment
Hungarian Prime Minister Viktor Orban delivered a fiery speech to European lawmakers in Strasbourg, before they began deliberations on suspending the country's key EU rights due to his government's policies. Orban accused the "pro-migrant majority" of having "already made up their minds" to invoke the European Union Treaty's Article 7 against Hungary, for its treatment of migrants and minorities, and the ruling party purported abuse of the law and suppression of media freedoms.

Continue reading…
Posted on
Leave a comment
French President Macron has declared war on Europe and has said leaders of Hungary, Italy and other patriotic nations were right to see him as their main opponent, thereby upping the ante in the bitter European debate over mass immigration policies.
Hungarian Prime Minister Viktor Orban and Italy's Interior Minister Matteo Salvini on Tuesday launched an anti mass immigration manifesto aiming at next year's European parliament elections, and countering the opposing camp led by the French and German presidents.
"There are currently two camps in Europe and one is headed by [Emmanuel] Macron," Orban said at a press conference after holding talks with Salvini in Milan. "He is at the head of the political forces supporting immigration. On the other hand, we want to stop illegal immigration."
E.U. countries are expected to go to the polls in May 2019, and Salvini has aligned himself with some of the patriotic "Visegrad" countries: the Czech
Continue reading…
Posted on
Leave a comment
A German mother has taken to Social Media to express her shock, fear and concern with a polarizing viral video which seems to have hit a chord as it received 2 million views. The mother of a 3-year-old boy, who ironically wears the liberal trademark pink hair, complains that her son cannot socialize with other kids in a public nursery, as only two out of 25 can speak German yet all foreigners can communicate with each other in their language. This situation is not unique either!
In a Facebook video post filmed on August 15, the mother, Leen Kroetsch, takes aim at German politicians for what she claims is a botched immigration policy which is forcing her 3-year-old, who has no immigrant background, to adjust to foreign and alien environment in the daycare center.
Kroetsch claims that out of 25 children, her son's group consists of only two without an immigrant background and who can
Continue reading…
Posted on
Leave a comment
Showing its desperation to suck up to the EU, the Irish Government was the only European government to break ranks and offer to take some of the "refugees" in the standoff between Italy and the EU. Italy was attempting to force EU to reform its genocidal, inept and grossly corrupt policy on mass immigration. Italy's Foreign Minister and Deputy PM, Matteo Salvini, has been holding the standoff since Monday, demanding the EU step up to the plate. Apart from pointless rhetoric, calling Italy "unhelpful", the EU unhelpfully did nothing…
During the week long standoff Salvini had said "The next ship can turn around and go back where it came from because our limit has been reached!"  Rome had even threatened to pull funding for the EU unless it agreed to take in some of those on board the Diciotti.
On Sunday, after Ireland had offered to take in some of the migrants, Italy finally disembarked all 140 migrants from the "rescue" ship that had been docked
Continue reading…
Posted on
1 Comment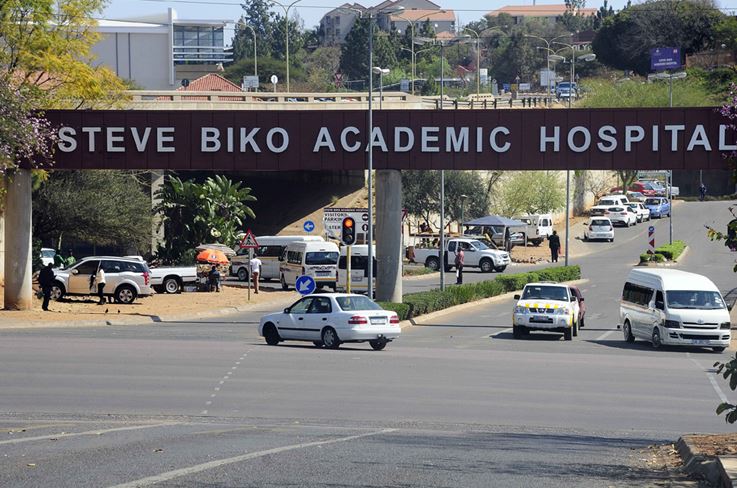 The leader of the anti-immigration Sweden Democrats has pledged his party's support for a referendum on the Scandinavian country's membership in the European Union. This could be significant given the fact that the nationalist Sweden Democrats, who promote an anti-migrant agenda, have been recently polling at a record 25 percent and are seen as among the favorites in the September 9 General Election. The country has received nearly half a million asylum requests since 2012, with migrants believed by many to be contributing to the rise in crime and social tension.
"The EU is not the way to cooperate in Europe," Party chief Jimmie Akesson said on Sveriges Radio, calling for a Brexit-style vote. "My position is that we should renegotiate the terms [of our membership] of
Continue reading…