So, the NEW WORLD ORDER was not a conspiracy theory after all! The world supremacist United Nations and its greedy Multinational sponsors have schemed and planned and goaded and manipulated and bribed over the last few years, culminating in acceptance of their contract with the devil on December 11, 2018 in Marrakech, Morocco. where all our treasonous leaders will sign over authority for all our country's borders, to the United Nations.
Posted on
Leave a comment
VOX a patriotic political party that vows to "defend Spain" from immigration, independence movements and political correctness. Suddenly being called "far right" by the left wing mainstream media seems not so bad anymore… in fact it appears to be the only hope for the future of our nation states.
Posted on
Leave a comment
PUBLIC HEALTH WARNING! If your Dating APP or Dating Sites does not allow you to choose the race of your preferred potential matches and dates, delete your profile now! There are many dating services that DO allow you to set the preference of your intended partners! (Here is an example of a dating site where you can specify what races you want contacting you). 
So you thought it was bad enough that the genocidal left and supremacist tech giant firms do not allow dating sites purely for white people, whilst allowing and  promoting many sites purely for Blacks or Asians, as hypocritical and racist as that is, they have now crept even lower into the gutter and plan to manipulate you into racemixing by fiddling with the algorithms… as if their constant mainstream media pro racemixing propaganda were not enough!
As most true believers in true diversity, not the false diversit
Continue reading…
Posted on
Leave a comment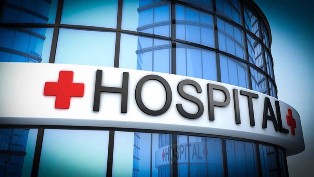 The "New Ireland" is NOT Ireland, it is EUland. A Globalist Hellhole with no values, no identity, no morals, no history, no culture, no heritage and no future.
Just a shopping mall for blank containers to be imported from Africa, given cash to spend on globalist consumer goods to make the Oligarchs and Political Elites even richer…
By Redefining What A Family Is, The Irish Regime and EU are Unilaterally Redefining Family Values
With the Cultural Marxism anti family aims combined with Islamification of Ireland, families are being deliberately neglected and destroyed.
https://youtu.be/7saw3hwGjOk
Whilst the fighting Irish seem to be defeated… there are however a few points of hope as family loving people throughout the West start standing up and speaking out against the militant aggressive loud brash supremacist left.
Voting for Michael D again is one of the most blatantly flabbergasting acts the Irish have committed in recent years, and there have b
Continue reading…
Posted on
Leave a comment
In what can only be describes as cynical and badly thought out, the globalist United Nations and IOC has come up with a ridiculous plan which proves that the entire International Refugee system is nothing other than a globalist scam and sham to destroy Nation States. The hapless International Olympic Committee (IOC) has announced it will form a special team of competitors, with refugee status for the 2020 Summer Games in Tokyo, TO COMPETE AGAINST THE VERY COUNTRIES THEY ARE ALLEGEDLY FLEEING FROM? Really? Clearly they are thus not in danger and not fleeing and all that is just an excuse to feed the brainwashed masses watching TV…
The crazy decision was taken on Wednesday during an IOC session in Buenos Aires, Argentina, which is hosting the 2018 Youth Olympics. IOC president Thomas Bach stressed that the initiative was introduced in an attempt to unite and socially integrate displaced
Continue reading…
Posted on
Leave a comment
Bundestag President Wolfgang Schäuble has told Germans to forget about the one million plus "refugees" who flooded into Germany over the past three years ever returning to their home countries.
"We should realize how difficult it is to deport in individual cases. That's why we should not foster too much hope that we can send back the majority of these people," said Schäuble.
"We should not foster too much hope" of sending them back.
He added that all efforts must be made "to integrate them into our society," before he went on to defend Angela Merkel's controversial open border policy as the "right" decision, despite the fact that it has largely ruined her political legacy and caused her approval rating to sink to an all time low.
Schäuble did concede one point to critics of mass immigration; That so-called "refugees" (the majority of whom are economic migrants) shoul
Continue reading…
Posted on
Leave a comment
More than half of students at Viennese schools use their native language, rather than German, at home and as they go about their everyday activities, according to a new integration report released by the Austrian government. This time bomb makes the conquest of Vienna by foreigners a fait accompli, given that they breed far more than locals do. Only deportation can save Vienna now. More shocking is that Half of all recipients of minimum welfare benefits in Austria are foreign nationals. 55 percent of them are asylum seekers or those qualified for state subsidies.
The 8th annual report, prepared by an independent expert council, has found that the Austrian government's efforts to encourage those with migra
Continue reading…
Posted on
Leave a comment
Hungarian Prime Minister Viktor Orban delivered a fiery speech to European lawmakers in Strasbourg, before they began deliberations on suspending the country's key EU rights due to his government's policies. Orban accused the "pro-migrant majority" of having "already made up their minds" to invoke the European Union Treaty's Article 7 against Hungary, for its treatment of migrants and minorities, and the ruling party purported abuse of the law and suppression of media freedoms.

Continue reading…
Posted on
Leave a comment
Multiculturalism and Mass Immigration have not only failed to solve the Pension Time Bomb in Europe, caused by Europeans choosing consumerism over family, but has exacerbated it because migrants are generally uneducated, unemployable, disease ridden and prefer to languish on the welfare system they never contributed to. Whilst Hungary is offering free homes to parents with two or more children, Europe's liberal regimes seem to doggedly pursue the policy of aborting your own children while importing migrant children, who place an even greater burden on social health and welfare.
Singapore also tried to incentivise families to have more children but that failed as the lure of consumerism is far too strong and it failed.
Another possible solution is a new proposal to tax adults who have fewer than two children which has been m
Continue reading…
Posted on
Leave a comment
A nurse in Germany has sent out a warning to the West after her experiences at the hands of migrants and refugees who flooded Germany when Merkel invited them all in. "At the hospital, we had a meeting about how the situation here and at the other Munich hospitals are unsustainable."
Clinics cannot handle the number of migrant medical emergencies, so they are starting to send everything to the main hospitals.
Many Muslims are refusing treatment by female staff, and we women nurses are now refusing to go among those migrants!
Relations between the staff and migrants are going from bad to worse. Since last weekend, migrants going to the hospitals must be accompanied by police with K-9 units.
Many migrants come to Germany because they have AIDS, syphilis, open TB and many exotic diseases that we in Europe do not normally treat on such a scale. If they receive a prescrip
Continue reading…
Posted on
Leave a comment
A video by a Yazidi refugee who was bought for $100 dollars has exposed how her ISIS captor and abuser was ALSO given asylum in Germany where he subsequently tracked her down and confronted her! As she says on the video, this is by no means an isolated incident. Many incidents of crime, fighting and riots are a result of the feuds and conflicts having been imported from the Middle East into Europe. Maybe the V4 Claim that Poland and Hungary will have to defend themselves from Islamic Invasion from the West is not that far fetched after all?
The Yazidi teenager who was enslaved by Islamic State (ISIS) who had sought asylum in Germany has fled back to Iraq after being confronted by her former ISIS captor, who had also claimed and registered as a refugee in Stuttgart.
Ashwaq Ta'lo said that she was stopped by Abu Humam – a Syrian ISIS guard who had purchased her as a slave for $100 –
Continue reading…
Posted on
Leave a comment
In what some would call karma or payback for UK's anti Christian, anti Catholic policies and attitudes, going back centuries, the supremacist UNHCR, who decides on behalf of Western nations where refugees are sent, sends Muslims to UK but sends Christian refugees to Germany or Sweden. This is also where the refugees prefer to go, further underscoring the pick and choose lottery win, that the refugee system has become. The word used is "resettlement" which indicates it is permanent with no intention that these refugees will ever be asked to return to their countries of origin. Indeed, "resettling ONE refugee plus FIFTEEN family members makes it clear they are permanently relocating people en masse! This is warfare! This is blatant kidnapping of desperate people to use be used as consumer fodder by oligarchs and multinationals and voter fraud by the occupation governments in the West.
As EuroWars reported Continue reading…
Posted on
1 Comment
Why are Muslims running away from Muslim countries when Christians are the target of Islam?
The UK has taken ZERO Christian Syrian refugees this year according to New figures recently released by the Barnabas Fund charity which show that not a single Christian refugee from Syria was brought to the UK in 2018.
The figures show that out of 1,100 refugees, not a single one was Christian – and previous figures show a systematic discrimination against people from the Christian faith.
Even Barnabas admits that the government appears to be discriminating, and I have to ask — is this ideologically driven?
It seems to me like the British government is just hell bent on importing as many Muslim migrants as they can get away with…
Don V
[embed]https://youtu.be/KvSUYACBYhY[/embed]
Continue reading…
Posted on
Leave a comment
Matteo Salvini, The League (Lega) leader, Deputy Prime Minister and Interior Minister of Italy's new patriotic coalition government, has not held back his opinion that Italy's "tradition, our story, our identity" was at risk while the political left have abused declining birthrates and threat of an ageing population as an "excuse" to "import migrants". It is the left that promotes abortion on demand too.
In an interview with The Sunday Times at the historic Palazzo del Viminale in Rome, the Italian Interior Minister cautioned that a country which imports migrants instead of supporting families is "destined to die".
"We have created a ministry of the family to work on fertility, nurseries, on a fiscal system which takes large families into account. At the end of this mandate, the government will be measured on the number of newborns more than on its public debt," the Minister stated.
Italy's most powerful elected po
Continue reading…
Posted on
Leave a comment
In a classic example of cold meticulously planned genocide, this deal with the devil is a horror story that is being played out time and again in the rural heartland of all European Nations. The Irish example, with its upcoming referendum on Abortion, clearly illustrates and exemplifies the rape and destruction of Europeans, in exchange for Coin, disguised as the "moral high road". This well practiced act of crime against humanity, that is being inflicted upon the very defenseless, well meaning citizens of European nations is nothing other than Selling out Kith, Kin and Country for Coin or False Virtue.
Continue reading…