Homosexuality is the root cause for the majority of sex abuse at the catholic Church, not the Catholic Church itself, says a German cardinal who is one of the most senior German figures in the Catholic Church. He has controversially denied that sexual abuse was a problem in the Catholic Church, saying that the problem was caused by gay men rather than catholic priests.
Posted on
Leave a comment
An illegal alien has been sentenced to six years in prison and deportation from Sweden for raping a nine-year-old girl in a shed outside an apartment building. Fake news mainstream media has hidden his origin country and ethnicity for obvious reasons…
The 30-year-old approached the girl as she was cycling home from her school in Malmö, then lured her into the shed, locked the door, pushed her to the floor and raped her.
He then held the girl by the throat, and threatened to beat her if she didn't stop screaming, according to a report in the Aftonbladet newspaper,
The girl told police that she had never seen her attacker before, leaving police struggling to find a lead. But the man turned himself in five days later, confessing fully to what he had done.
According to the court's judgement, the man, who is himself father to a 9-year-old, told police that he had been in the area where the attack took place because he wanted "to find a girl to rape". It didn't m
Continue reading…
Posted on
Leave a comment
This is the video the Establishment, Mainstream media and Social Media Networks do not want you to see. Some mainstream media outlets like BBC and CBS are going so far as to call the islamic beheading as mere stab wounds to the neck! Facebook, Twitter and Youtube are removing this video as soon as it is being posted by users. We have decided to post it on EuroWars.org, as horrendous as it is, in an effort to make people realise the barbarity they are welcoming with open arms, and also in the interest of not censoring the brutality and inhumanity of these warriors and servants of Allah, but also to highlight the deceit that Mainstream media and the Establishment is practicing in the name of false virtue and oil cash.
You wouldn't think the much vaunted 'Religion of Peace,' would need public relations interference by the mainstream media, establishment and global tech elites, but that's exactly what Islam is ge
Continue reading…
Posted on
Leave a comment
Tracy Blackwell's son Josh was mowed down with 4 of his friends by a Pakistani Muslim in a black Audi mounting the pavement and not braking or swerving, murdering 3 of the kids who were on their way to a 16th birthday party.
Thanks to Tracy's strong will and courage and dedication to her son's memory, it has subsequently come to light that there is a deliberate program or regime by the establishment politicians, civil authority and mainstream media of burying and hiding anything that will impact negatively on Islam and Muslims! Even court officials who lie under oath to hide the truth!
Exposing a sinister state-backed underhand cover-up and influence network is foreboding enough, yet the real conspiracy is the blind eye turned by the Western establishment, institutions and mainstream media, who all appear fine with subterfuge. Since 2010 many cars, vans and buses have been mounting pavements!
When mainstream media like LBC and BBC reports a protest in Sunderla
Continue reading…
Posted on
Leave a comment
Jean-Claude Juncker was once again seen struggling to navigate a small set of stairs at a key international summit today.
The European Commission President, who last week told the Prime Minister the EU would offer no further concessions on her Brexit deal, was photographed seemingly losing his balance and having to be held and helped by a pair of aides.
It is the latest of several high-profile events, including a NATO summit, at which the politician has looked unsteady on his feet.
Continue reading…
Posted on
Leave a comment
Undercover reporting from Lauren Southern, for her upcoming documentary Borderless, shows Non-Governmental Organizations (NGOs) training Muslim migrants how to lie about trauma they have allegedly experienced, and about being Christians in order to gain asylum status in Europe amongst other things. It is well known George Soros funded the printing of maps and guides with phone numbers for these left wing NGOs so the migrants could call them the moment they land (that is why they all have a phone when they arrive and guard it with their life)!
Lauren Southern is the young Christian Canadian who was banned from Fascist UK for simply critising Islam…
Ariel Ricker, the director of Advocates Abroad, which is a left wing group staffed by legal experts who help those seeking asylum, is heard admitting that "it's all acting," and is akin to "theatre."
In one part of the undercover video recorded in Greece, Ricker is heard giving an exampl
Continue reading…
Posted on
Leave a comment
Toronto area hotels housing asylum seekers have been inundated with "bad reviews" by disgruntled holiday makers who were kept in the dark when booking, whilst the Canadian government has been secretly posting fake reviews to hide the mess caused by their darling invaders.
Immigration, Refugees and Citizenship Canada have been housing asylum seekers in Toronto area hotels and motels. The economic migrants, primarily those self-deporting from immigration law enforcement in the United States, are part of the more than 34K people who have illegally crossed our borders since 2017.
The asylum seekers were originally housed in area university dorms until the fall classes reconvened. As an interim solution, migrants were shuffled over to long term hotel accommodations while the government found more permanent housing.
But that's not happening fast enough, and it's bad news for the hotels and unsuspecting guests alike.
Sue Ann Levy reports
Continue reading…
Posted on
Leave a comment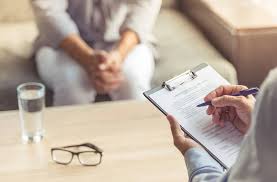 A leaked Open Society document shows the George Soros organisation are funding the Immigrant Council of Ireland (ICI) and NASC to lobby the Irish government to increase migrant citizenships and to then politically mobilise those migrants to take political control. Yet patriotic Europeans are kept out of politics through castigation and insults. Traitorous head of the Immigration Council of Ireland (ICI), Brian Killoran, thinks that now that Ireland is apparently a diverse country, migrants have to have more of a say in how the country is run and is wondering how to encourage migrants to get into politics. 
What is not being discussed or researched is how to get indigenous people opposed to migration into politics, so that they can have representation and have their views and feelings voiced. According to the latest Attitudes to Diversity study, 59% of Irish citizens want to ban Muslim immigration. 42% want to ban European migration and 75% want to ban Roma migratio
Continue reading…
Posted on
Leave a comment
In a frightening development echoing the mass rapes in UK cities like Rotherham, the Gardai are on high alert for a gang of muslims targeting and isolating drunk women leaving nightclubs across the southeast. There have been reports about the gang in Dungarvan, Co Waterford, in recent weeks. It has also been active in Carlow and Waterford.
A 28-year-old man of Pakistani origin — who was already acquitted of rape in recent years — is the main suspect but gardaí believe he has friends who are also involved. The man is known to drive a grey Kilkenny-registered Audi.

Continue reading…
Posted on
Leave a comment
It is ironic and tragic that even though women are usually the driving force behind pushing for more islamic immigration, a fact borne out in the demographic analysis of most elections in recent years, yet it is women who are the biggest victims in all this? Do they not care? Do they approve of rape? Do governments approve of mass rape and should European males start adopting this behaviour en masse which women and governments seem to defend, promote and protect?
Sweden has one of Europe's highest rates of sexual assaults. At 120.79 violent sexual assaults per 100,000 people, and 56 rapes per 100,000, the otherwise bleak socialist country ranks as having the second highest rate of sexual violence in Europe. 

Finland has a third of Sweden's rape rates and a quarter of its sexual assault rates. Its numbers are still far higher than most of Europe, but nowhere near those of Sweden. 

What could possibly explain the difference? This is
Continue reading…
Posted on
Leave a comment
A German mother has taken to Social Media to express her shock, fear and concern with a polarizing viral video which seems to have hit a chord as it received 2 million views. The mother of a 3-year-old boy, who ironically wears the liberal trademark pink hair, complains that her son cannot socialize with other kids in a public nursery, as only two out of 25 can speak German yet all foreigners can communicate with each other in their language. This situation is not unique either!
In a Facebook video post filmed on August 15, the mother, Leen Kroetsch, takes aim at German politicians for what she claims is a botched immigration policy which is forcing her 3-year-old, who has no immigrant background, to adjust to foreign and alien environment in the daycare center.
Kroetsch claims that out of 25 children, her son's group consists of only two without an immigrant background and who can
Continue reading…
Posted on
Leave a comment
Health experts are warning that a potentially lethal parasitic disease from South and Central America, spread by 'kissing bugs' has taken hold in the US and Europe, with more than 300,000 Americans contracting it. This news comes at the same time that a record-breaking 41,000 cases of measles have been registered in Europe so far this year resulting in 37 deaths, according to new statistics provided by the World Health Organization (WHO). The figure is almost double the then-record breaking number of 23,927 cases recorded in 2017. This will put an even heavier strain on the already struggling Health Services in Western nations as exposed by a nurse in Germany.
Posted on
Leave a comment
A nurse in Germany has sent out a warning to the West after her experiences at the hands of migrants and refugees who flooded Germany when Merkel invited them all in. "At the hospital, we had a meeting about how the situation here and at the other Munich hospitals are unsustainable."
Clinics cannot handle the number of migrant medical emergencies, so they are starting to send everything to the main hospitals.
Many Muslims are refusing treatment by female staff, and we women nurses are now refusing to go among those migrants!
Relations between the staff and migrants are going from bad to worse. Since last weekend, migrants going to the hospitals must be accompanied by police with K-9 units.
Many migrants come to Germany because they have AIDS, syphilis, open TB and many exotic diseases that we in Europe do not normally treat on such a scale. If they receive a prescrip
Continue reading…
Posted on
Leave a comment
The Out of Africa hypothesis, much propagandised by globalist mainstream media and Establishment might have finally been inadvertently disproven by the Establishment itself through DNA technology and testing! It is already known Africans do NOT contain DNA from Neanderthals and Denisovans, that Europeans and Asians do, but it now appears Africans have ancient DNA that Europeans and Asians do NOT have either! This would make the much vaunted Out of Africa theory mutually exclusive and thus improbable.
Sub-Saharan Africa is, geographically, the area of the continent of Africa that lies south of the Sahara. The first large-scale study of ancient human DNA from sub-Saharan Africa opens a long-awaited window into the identity and origins of prehistoric populations. Whole-genome sequences of Sub-Saharan tribal DNA shows that the ancestors of the hunter-gatherers interbred, be it through rape or otherwise, with one or more archaic human populations, and contributed archaic
Continue reading…
Posted on
1 Comment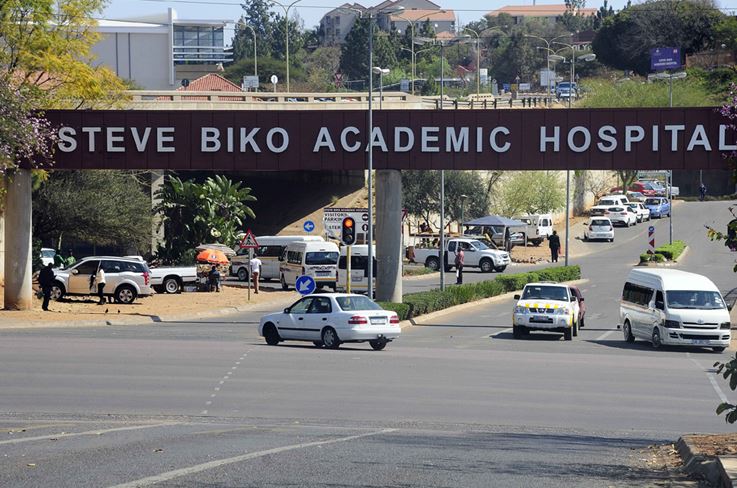 The leader of the anti-immigration Sweden Democrats has pledged his party's support for a referendum on the Scandinavian country's membership in the European Union. This could be significant given the fact that the nationalist Sweden Democrats, who promote an anti-migrant agenda, have been recently polling at a record 25 percent and are seen as among the favorites in the September 9 General Election. The country has received nearly half a million asylum requests since 2012, with migrants believed by many to be contributing to the rise in crime and social tension.
"The EU is not the way to cooperate in Europe," Party chief Jimmie Akesson said on Sveriges Radio, calling for a Brexit-style vote. "My position is that we should renegotiate the terms [of our membership] of
Continue reading…