Homosexuality is the root cause for the majority of sex abuse at the catholic Church, not the Catholic Church itself, says a German cardinal who is one of the most senior German figures in the Catholic Church. He has controversially denied that sexual abuse was a problem in the Catholic Church, saying that the problem was caused by gay men rather than catholic priests.
Posted on
Leave a comment
Sir Snob Geldof fans (if there are any) take note: it has come to light that not only does he watch dog racing, he even owns a share in a greyhound racetrack. Wonder if he knows that over 1,000 dogs were killed or put down with injury in Greyhound racing last year in UK and Ireland?
Disappointment has been widely expressed after a photograph emerged showing Bob Geldof at a greyhound track presenting an award.
The photo appeared in the Racing Post's "Off the Leash" column along with a report which revealed that Geldof owns a share in a racing greyhound track
The report stated: "Central Park [in Kent] was graced by a visit from Sir Bob Geldof last Sunday [16 December 2018]. Er, yes, really. He was there to see Tony Collett's Professor Gimlet in whom he has a share, in action. Geldof duly presented the trophy for the race…but it was to the Paul Philpott-trained Alarming Hades and not his own hound, who had to settle for third."
The Irish Council Aga
Continue reading…
Posted on
Leave a comment
Irish are feeling like foreigners in THEIR Own Country! Sacrificing our Children on the Altar of Islamo-Globalism. Irish are also seen as minority, easy to oppress and they feel like foreigners in Ireland! Allastriona takes a quick look at True Irish History and some of the weeks News…
Europeans are now sacrificing their young on the altar of islamo-globalism due to fear of racism accusations…
Mainstream Media are a propaganda chamber to manufacture this consent and the political parties have been infiltrated and corrupted and hijacked by islamo-globalists
[embed]https://youtu.be/5za_pKirA-c[/embed]
The separation of church and state is being done for subversive reasons to remove any moral code and values…
They are trying to destroy the middle class to create a low wage society which they can control. Their control of the media allows them to control the thoughts of people. For instance there has been no mention of the Global Migration Pact in th
Continue reading…
Posted on
Leave a comment
Undercover reporting from Lauren Southern, for her upcoming documentary Borderless, shows Non-Governmental Organizations (NGOs) training Muslim migrants how to lie about trauma they have allegedly experienced, and about being Christians in order to gain asylum status in Europe amongst other things. It is well known George Soros funded the printing of maps and guides with phone numbers for these left wing NGOs so the migrants could call them the moment they land (that is why they all have a phone when they arrive and guard it with their life)!
Lauren Southern is the young Christian Canadian who was banned from Fascist UK for simply critising Islam…
Ariel Ricker, the director of Advocates Abroad, which is a left wing group staffed by legal experts who help those seeking asylum, is heard admitting that "it's all acting," and is akin to "theatre."
In one part of the undercover video recorded in Greece, Ricker is heard giving an exampl
Continue reading…
Posted on
Leave a comment
So, the NEW WORLD ORDER was not a conspiracy theory after all! The world supremacist United Nations and its greedy Multinational sponsors have schemed and planned and goaded and manipulated and bribed over the last few years, culminating in acceptance of their contract with the devil on December 11, 2018 in Marrakech, Morocco. where all our treasonous leaders will sign over authority for all our country's borders, to the United Nations.
Posted on
Leave a comment
PUSHING SNOWFLAKE BUTTONS: A Group of mostly Asian passengers prevented a Muslim gang rapist from being deported to Somalia on a Turkish Airlines flight at Heathrow Airport. The Somali man had raped a 16-year-old girl in London and his accomplice went on to fight for ISIS!
Officials escorting Yaqub Ahmed on a flight from Heathrow to Turkey were forced to abandon his deportation when around a dozen passengers heard his deliberate pleas and protestations, felt sorry for him angrily intervened shortly before take-off. Third worlders know very well how to push the buttons of Westerners to achieve sympathy…
Justice really is literally blind in the UK if Tommy Robinson can get arrested outside a trial fro broadcasting something the BBC had already published, yet anyone can prevent Justice from being served by interfering with the carriage of Justice! Why are people being deported on commercial passenger planes anyway? Not only does this put the public at risk, but it
Continue reading…
Posted on
Leave a comment
Toronto area hotels housing asylum seekers have been inundated with "bad reviews" by disgruntled holiday makers who were kept in the dark when booking, whilst the Canadian government has been secretly posting fake reviews to hide the mess caused by their darling invaders.
Immigration, Refugees and Citizenship Canada have been housing asylum seekers in Toronto area hotels and motels. The economic migrants, primarily those self-deporting from immigration law enforcement in the United States, are part of the more than 34K people who have illegally crossed our borders since 2017.
The asylum seekers were originally housed in area university dorms until the fall classes reconvened. As an interim solution, migrants were shuffled over to long term hotel accommodations while the government found more permanent housing.
But that's not happening fast enough, and it's bad news for the hotels and unsuspecting guests alike.
Sue Ann Levy reports
Continue reading…
Posted on
Leave a comment
Bundestag President Wolfgang Schäuble has told Germans to forget about the one million plus "refugees" who flooded into Germany over the past three years ever returning to their home countries.
"We should realize how difficult it is to deport in individual cases. That's why we should not foster too much hope that we can send back the majority of these people," said Schäuble.
"We should not foster too much hope" of sending them back.
He added that all efforts must be made "to integrate them into our society," before he went on to defend Angela Merkel's controversial open border policy as the "right" decision, despite the fact that it has largely ruined her political legacy and caused her approval rating to sink to an all time low.
Schäuble did concede one point to critics of mass immigration; That so-called "refugees" (the majority of whom are economic migrants) shoul
Continue reading…
Posted on
Leave a comment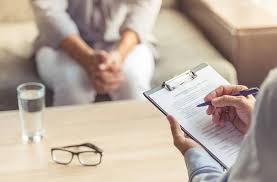 A leaked Open Society document shows the George Soros organisation are funding the Immigrant Council of Ireland (ICI) and NASC to lobby the Irish government to increase migrant citizenships and to then politically mobilise those migrants to take political control. Yet patriotic Europeans are kept out of politics through castigation and insults. Traitorous head of the Immigration Council of Ireland (ICI), Brian Killoran, thinks that now that Ireland is apparently a diverse country, migrants have to have more of a say in how the country is run and is wondering how to encourage migrants to get into politics. 
What is not being discussed or researched is how to get indigenous people opposed to migration into politics, so that they can have representation and have their views and feelings voiced. According to the latest Attitudes to Diversity study, 59% of Irish citizens want to ban Muslim immigration. 42% want to ban European migration and 75% want to ban Roma migratio
Continue reading…
Posted on
Leave a comment
In a frightening development echoing the mass rapes in UK cities like Rotherham, the Gardai are on high alert for a gang of muslims targeting and isolating drunk women leaving nightclubs across the southeast. There have been reports about the gang in Dungarvan, Co Waterford, in recent weeks. It has also been active in Carlow and Waterford.
A 28-year-old man of Pakistani origin — who was already acquitted of rape in recent years — is the main suspect but gardaí believe he has friends who are also involved. The man is known to drive a grey Kilkenny-registered Audi.

Continue reading…
Posted on
Leave a comment
Yet another video has appeared showing dozens of migrant invaders landing on a Spanish beach in a "Kalergi Boat" (semi inflatable Zodiac boat supplied by human traffickers) and in an organised pre-planned fashion jogging off in single file towards the cliffs, leaving beachgoers shocked and nonplussed at the clinical execution of the attack. The stunned tourists could only muster jokes about them heading to the nearby luxury hotel to get to the all-inclusive hotel service probably all paid for by the supremacist EU and left wing Oligarchs who promise these invaders free handouts and cash for life, which they are actually getting at the expense of the European taxpayers!
With the closure of the route through Italy, thanks to the election of the patriotic government of Matteo Salvini, Spanish beaches are becoming a frequent destination as the continents are separated only by the 30 miles stretch of the Strait of Gibraltar. You might ask why this route was not
Continue reading…
Posted on
Leave a comment
Police have charged 30 men and a woman with child sex abuse offences, including rape, trafficking and sexual assault against minors in Huddersfield.
According to detectives in Kirklees, 31 people have been with numerous offences including rape and trafficking with intent to engage in sexual exploitation.
The charges against the defendants are from offences that have occurred between 2005 and 2012 and relate to five women. The offences were committed against them as children in the Huddersfield area and are alleged to have taken place while the women were aged between 12 and 18-years-old.
The 30 men and one woman will appear at Kirklees Magistrates Court on 5 and 6 September 2018:
The defendants are:
Banaras Hussain aged 37, of Shipley, is charged with one count of rape of a female over 16.
Banaris Hussain, aged 35, of Huddersfield, is charged with one count of
Continue reading…

Posted on
Leave a comment
RAPE AS A TOOL OF CONQUEST. A Dutch anti-immigrant politician has taken her own life after releasing video revealing that a Muslim rape gang had kidnapped and raped her, and have been blackmailing her to silence her politically. The City councilor in The Hague and member of the Freedom Party has taken her own life, hours after posting a video on Facebook in which she revealed she was gang-raped by Muslims as part of an intimidation campaign.
Willie Dille, 53, reportedly ended her own life on Wednesday, shortly after sharing a video on social media in which she claimed to have been kidnapped and raped by a Muslim gang over a year ago. She said that she had been threatened and that she feared for her life. Dille also said that fellow Hague city councilor Arnoud van Doorn is behind it…
Continue reading…
Posted on
Leave a comment
An Post, which is supposed to be and holds the mandate as the National Post Office for Ireland, seems to think it is a Private or Listed Corporation where ONLY profit matters and any action is justified which makes more profit. Certainly it is not following the plans of its bosses, the Irish Government, who wants to grow rural Ireland by flooding it with 3rd world migrants. Shortly after announcing the closure of many more rural Post Offices after 161 postmasters were allegedly offered voluntary redundancy, An Post has the gall to announce that around €10 Million will be invested in completely overhauling An Post's digital presence, all of which can be deleted at the push of a button or zapped in a potential extreme solar flare or a power failure rendering it useless. 
They also acquired the domain name anpost. com from a US company for €10,000, despite already having and using anpost .ie. Globalis
Continue reading…
Posted on
Leave a comment
In an attempt to gain back control of their left wing agenda, the mainstream and HMS Prison Service have been spreading lies about Tommy's incarceration.
Whoever this so called informant is, it is almost certain it is from some left wing radical group like Hope not Hate or Antifa or Green Party.
Sadly the days of true investigative journalism are long gone, so it is left up to alternative media, who have nowhere near the budgets of mainstream, to get the truth out…
[embed]https://youtu.be/cj0HlpxEZMY[/embed]
Don Murray
Continue reading…