Posted on
Leave a comment
Ger O'Donoghue, candidate councilor for Renua in Enniscorthy Wexford, revealed during his launch speech at the Riverside Hotel, the extent to which the Irish government has neglected Rosslare Harbour, which is Ireland's best direct connection to mainland Europe, bypassing the UK "land bridge" to Europe. This land bridge presents a major problem to the UK and Irish governments with the upcoming BRexit, especially in the event of a no deal BRexit. The imposition of customs at the port of Dover will create miles of backlog for trucks from Ireland heading to Europe.
Continue reading…
Posted on
Leave a comment
Ireland's reputation as being a world renowned place for free thinking writers, authors and journalist's seems numbered. In today's world of Marxist Universities and dumbed down consumerism, not many 21 year millennials are able to write, research and compose a decent article. It is also rare to find a student that is not blindly and fanatically following the Establishment left wing soundbytes, even though students are meant to question established thought patterns, in order to discover, create and invent new things and ideas. An Irish student has penned an article calling for diversity amongst nations to be upheld, as he states, the concept of egalitarianism has not worked in this sphere and has been shown to be a false paradigm. Egalitarianism and diversity seem to be at odds, meaning open discussion is required… something the left hates.

Continue reading…
Posted on
Leave a comment
Just imagine, the largest family reunion ever! A Union of English speaking nations with free trade deals, freedom of movement, foreign policy cooperation, and closer cultural ties with visa free travel encompassing 130 Million citizens. This is probably the most natural development ever and the fact that it has not happened yet, speaks volumes to political interference, corporate manipulation and EU protectionism. I personally have family in 3 of the five CANZUKI nations, and close friends in all five, as I am sure most English speakers do. Who knows, maybe USA will be interested too as that would then totally include the "Five Eyes" international intelligence network.
Well, a quarter of a million people have already signed up to this wonderfully logical initiative. OK, disclosure time, we added Ireland to their four nations as Ireland already has had a freedom of movement agreement with UK since 1922, long before the EU started throwing its weight around. Besides having bee
Continue reading…
Posted on
Leave a comment
Despite being pro refugee all these years, Leo Varadkar has finally seen the situation first hand and has admitted on his FIRST visit to a refugee camp, that it had changed his perspectives on the issue, but said it would still be mistaken to dismiss people's concerns about migration. Controversially, he admitted migrants affect housing back home, something the political class have been denying vocally.
The embattled Irish Leader who seemed to be escaping a slew of crisis in almost all government departments back home, on top of his controversial pro EU land grab in Northern Ireland with BRexit, visited the Mai Aini refugee camp close to Ethiopia's border with Eritrea on the last day of his three-day visit to Ethiopia. The camp houses around 12,500 of the 907,000 refugees registered in Ethiopia.
"I think coming here for me certainl
Continue reading…
Posted on
Leave a comment
Yellow Vest protesters are hoping to trigger a bank run with a nationwide coordinated cash withdrawal. By threatening the French financial system, protesters say, they want to peacefully force the government to pass their reforms.
"If the banks weaken, the state weakens immediately," said Yellow Vest "sympathizer" Tahz San on Facebook. "It's elected officials' worst nightmare."
Continue reading…
Posted on
Leave a comment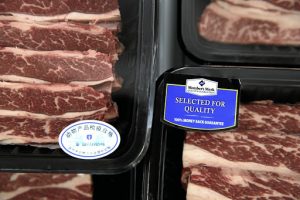 Homosexuality is the root cause for the majority of sex abuse at the catholic Church, not the Catholic Church itself, says a German cardinal who is one of the most senior German figures in the Catholic Church. He has controversially denied that sexual abuse was a problem in the Catholic Church, saying that the problem was caused by gay men rather than catholic priests.
Posted on
Leave a comment
This is the video the Establishment, Mainstream media and Social Media Networks do not want you to see. Some mainstream media outlets like BBC and CBS are going so far as to call the islamic beheading as mere stab wounds to the neck! Facebook, Twitter and Youtube are removing this video as soon as it is being posted by users. We have decided to post it on EuroWars.org, as horrendous as it is, in an effort to make people realise the barbarity they are welcoming with open arms, and also in the interest of not censoring the brutality and inhumanity of these warriors and servants of Allah, but also to highlight the deceit that Mainstream media and the Establishment is practicing in the name of false virtue and oil cash.
You wouldn't think the much vaunted 'Religion of Peace,' would need public relations interference by the mainstream media, establishment and global tech elites, but that's exactly what Islam is ge
Continue reading…
Posted on
Leave a comment
Tracy Blackwell's son Josh was mowed down with 4 of his friends by a Pakistani Muslim in a black Audi mounting the pavement and not braking or swerving, murdering 3 of the kids who were on their way to a 16th birthday party.
Thanks to Tracy's strong will and courage and dedication to her son's memory, it has subsequently come to light that there is a deliberate program or regime by the establishment politicians, civil authority and mainstream media of burying and hiding anything that will impact negatively on Islam and Muslims! Even court officials who lie under oath to hide the truth!
Exposing a sinister state-backed underhand cover-up and influence network is foreboding enough, yet the real conspiracy is the blind eye turned by the Western establishment, institutions and mainstream media, who all appear fine with subterfuge. Since 2010 many cars, vans and buses have been mounting pavements!
When mainstream media like LBC and BBC reports a protest in Sunderla
Continue reading…
Posted on
Leave a comment
The number of homeschooled children has jumped in the past few years due to so called "School-phobia" a name the ignorant no doubt coined to deny the real reasons for the rise of more Irish parents homeschooling their children.
Continue reading…
Posted on
Leave a comment
Three men have been found guilty of grooming and abusing an Oxford schoolgirl between 2002 and 2005.
Anjum Dogar, 36, Mohammed Karrar, 44, and his 39-year-old brother Bassam were convicted of all 10 charges.
The abusers, who are already in prison for similar offences, will be sentenced in January.
Continue reading…
Posted on
Leave a comment
Jean-Claude Juncker was once again seen struggling to navigate a small set of stairs at a key international summit today.
The European Commission President, who last week told the Prime Minister the EU would offer no further concessions on her Brexit deal, was photographed seemingly losing his balance and having to be held and helped by a pair of aides.
It is the latest of several high-profile events, including a NATO summit, at which the politician has looked unsteady on his feet.
Continue reading…
Posted on
Leave a comment
Police have deployed water cannon during a rally against the controversial UN migration pact in Brussels. Officers were seen scuffling with protesters, who threw firecrackers before facing off with law-enforcement.
The rally was dubbed the 'March against Marrakech' in reference to the city where the pact was signed earlier in December. It was organized by the right-wing Vlaams Belang party which has long been a vocal opponent of the agreement.
Continue reading…
Posted on
Leave a comment
Only Hungary Understands The True Existential Threat Presented By UN Sponsored Mass Immigration To Europe.
Hungary has deployed 2,300 troops to defend the southern border from 70,000 illegals that have amassed there.
By contrast Sweden allows Illegal migrants to rape 10 year children because Muslims put no value on children and women.
Continue reading…
Posted on
Leave a comment
Bono & Leo – Selling Kith, Kin and Country for EU Coin While The EU Crashes and Socialist Ireland Has NO Plan B!
As Merkel starts her exit, hapless Macron who has been primed to take over lead in EU is having serious problems of his own. When the loss of UK hits EU and their budget, EU will get yet another knock to add to Italy ignoring EU dictates on their national Budget and Eastern Europe standing in Solidarity against enforced mass immigration.
https://www.youtube.com/watch?v=HqQAzTXacb0
Meanwhile EU and the Irish Regime are smuggling in as many Africans into UK over the non existent NI border, as many as 30 per night are being bussed from Dublin Airport…
Maggie Thatcher's words and criticism of John Major signing the Maastricht Treaty are becoming true 30 years on…
The more you educate yourself about EU the more you learn it gives you no choice but to resist it…
Wake up and start fighting back – we will need to make
Continue reading…